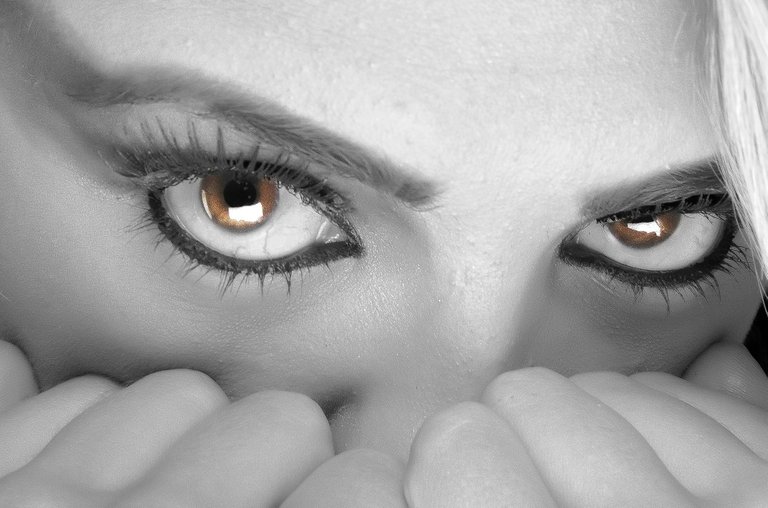 For several years I worked in the field of bankruptcy and insolvency representing debtors getting their debts under control. This would involve an initial assessment interview where I would need to ask enough questions to get a sense of what was going on with the person and how their situation had developed.
The majority of my clients were good people who had difficult situations happen. Some people's income level is low enough it takes very little to trip them into unmanageable debt. Other's drift into the situation because they haven't had good advice on money management and think they have it under control. And there are others who play a shell game with their finances until there are no shells left to play.
DIscussing Debt vs Discussing Sex
One thing I found very quickly was my clients would rather have talked about their sex lives than to have that conversation about their financial life. It was mostly a suspicion I had until a friend of mine who had been a priest for 40 years came to learn the job after he retired. Part of his training involved him sitting in on me doing intake interviews and learning the process.
We went out for drinks after work one evening. In the course of conversation I suggested to him that he must have been seeing these situations many times as he counselled parishioners over the years. He thought about it for a moment and then told me looking back he could think of situations where finances were likely the root of the problem but the couple felt too ashamed to bring it up. They would rather talk about their sex lives he told me. I started laughing and told him I'd often felt like that would be an easier conversation for them.
Teasing Out the Root of the Financial Problem
I had to learn to evaluate their responses and often do a little sleuthing through conversation to get at the heart of what was going on. I had kind of a mental checklist of questions to ask in the effort to shed light on the situation.
I had one older couple in one day. Between them they had enough income to handle their debts and meeting the expenses with some money left over each month. The answers to the usual plausible reasons didn't account for what I was seeing. Finally I shifted from gentle probing to direct question, "Okay, I'm trying to determine the root of the problem. Nothing is adding up, so, I need to ask, are you into drugs, alcohol or gambling?"
The two looked at each other before the husband responded, "Oh no, we don't drink, smoke or use any drugs. We don't gamble, we just go to the casino sometimes." The disconnect between the casino and gambling was a bit of a surprise and then I found out they went at least twice a week. Okay, the rot in the money tree was now identified.
Lack of Financial Literacy
I found many clients didn't understand what should have been fairly basic knowledge. They were signing financial commitments without understanding. They knew they needed the money for something and if they signed and then paid it back as agreed, they could get the money.
The most common misunderstanding was secured debt like a line of credit secured on their home. I always had to insist on the client bringing in the agreement for the line of credit and then carefully reading it. So many times they had no idea what secured debt was or that it was secured.
Dealing with situations like that often meant finding a proper mortgage for already credit damaged clients. The boss and I ended up studying for and getting our mortgage agent's licence after dealing with one too many predatory agents taking advantage of desperate debtors and charging huge fees.
Saving A Client's Home
There are several situations I could share. I might over time. I think I'll end with the tale of an older client who had co-signed a loan with HFC (Household Finance) for her son. The loan was secured on her mobile home that she lived in.
The son declared bankruptcy leaving her facing the possibility of losing her home. He son made no effort to make sure his mother was financially covered so she could meet the payments they were now coming after her for.
This was a case that angered me. Both the irresponsible son and the predatory loan practices of HFC. The local manager made a few trips to the client's home trying to intimidate her, making me even more determined to try to find a way to keep her in her home.
A mobile home only actually has value when it's on the lot setting. Remove it from the lot, and depreciation catches up to it. My client's mobile home was older. It predated the more stringent standards currently in place for mobile homes. I contacted a mobile home builders association and had a discussion with their president.
He informed me, if that home was removed from the park it was currently in, the only thing it would be suitable for would be something like a trailer on a construction site or at a hunting camp. I requested a letter from him with a value of the mobile home removed from it's park location and the details we had discussed. He sent it.
I then had a conversation with the park management asking how they would view HFC taking possession of the mobile home. The manager told me our client had been such a good tenant they would never put her out, but, they had concerns about the age of the trailer and if she wasn't living there, they would want it out of the park. I asked for and got a letter about that.
We filed a debt restructuring with the court. On the basis of the mobile home only having real value if the client was living in it, we filed the HFC debt as unsecure and part of the restructuring. They were free to contest it and try to get it valued in the current setting but the two letters I had gave strength to that failing should they try.
The local manager was so certain that the filing would be laughed out of court, they never voted on the proposed restructuring leaving the other creditors to approve it. The client kept her home. I was delighted to see a very happy and relieved client.
I really enjoyed helping clients get back on their feet.
NOTE: Header image from Pixabay.com

Shadowspub is a writer from Ontario, Canada. She writes on a variety of subjects as she pursues her passion for learning. She also writes on other platforms.

She created Prompt A Day to share with others. You can subscribe to Prompt A Day for a set of ideas in your inbox every Mondays & Thursdays