This week saw in increase in postings. Thanks to all our contributors. A great mix of FPV, video's, stills, and combos. Let's get some more pics this week! Even if you don't get out to fly, let's see some pics of those drones!
Our 15th Drone Pic of the Week contest is over. Help us celebrate our winners by upvoting their post and by joining our community. All drone and RC related are welcome, Drone pics, Pics of Drones, RC planes, RC cars, RC robots, anything Drone or drone related. Please join and tell your friends and help us get membership over 100! Join to post your pics, Join to see the pics, or just Join because you like us!
Please visit our members full posts and show them some voting love and comments!
Here are the 3 top winners for our contest this week. They will each receive 200 Ecency points each that they can use to promote their post, someone else's post or however else they choose! **Note, some of the Honorable Mentions may find a gift in their basket as well for participation and for helping to promote the new community. Many thanks to all.
Top Winners (Not in any particular order):
@liverpool-fan for his great HDR tutorial. I've heard the term, but didn't really know what it meant or how to do the shots. I've got some new drone functions to learn!
How to HDR Tutorial
https://ecency.com/hive-186141/@liverpool-fan/how-to-hdr-tutorial
https://images.ecency.com/p/8DAuGnTQCLptZgjHUrRAJGcW4y1D4A5QVJJ7zjzqqKdfVHSS6NapSCC9SneTdAtpWrJbqR1rivMr5Xh4tSxGuTw9BVM3q2qKMx2TmzbgTmp3G6voAi27XRXjA49xvE1hrFQvpAbZtPuyY2hXo6ozE1FT8y8f4zKthEEMHtpWVcr.webp?format=webp&mode=fit
---
@oscurity I'm a big fan of mystical places, and the drone video/pic perspective adds a whole new twist to visiting them!
Crómlech de los Almendros🚩🛫 / Monolithic of Evora
https://ecency.com/hive-186141/@oscurity/iixpvfha
https://images.ecency.com/p/FxX5caie56yoXoGCCgZvnxnNWEmSsYcUaCKXuXWWvBvSYF2QB916gxfkL3nTX9HzAKBuD2T8vm99bFAAYvihdVGaKDPPk9jFrJ6LmNPSpMav.webp?format=webp&mode=fit
---
@inksurgeon for another thrilling FPV video over the cliffs, through the cave, very dramatic views!
FLAMBOROUGH HEAD | Cinematic FPV GoPro Hero 9
https://ecency.com/hive-186141/@inksurgeon/flamborough-head-or-cinematic-fpv-gopro-hero-9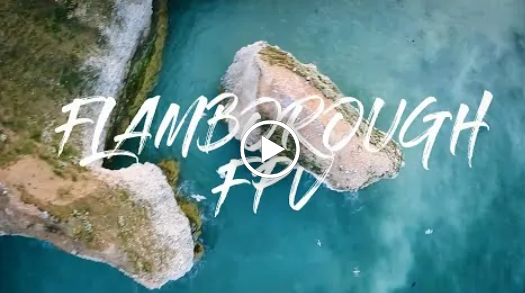 ---
We also had some great Honorable Mention photos this week that I'm liking so much they will also win a 50 @ecency points.
First is @xaviduran For this awesome island beach view. I want to be there this week so bad!
Aerial view of the islet of Espalmador | Balearic Islands
https://ecency.com/hive-186141/@xaviduran/aerial-view-of-the-islet-of-espalmador-balearic-islands
https://images.ecency.com/p/99pyU5Ga1kws91dMRwYKmv7Tik5tkrnfeXqnGcWYNnCxgiUEvpBb8RSjugvgJdiibr2nxMexWdsHe6CtBwFSjA9SW7aUoQnAAtQesJzWdp9B7QWnLrs5w91SZMWea15XJv.webp?format=webp&mode=fit
---
@bombaycrypto for a great aerial shot of a Hospital in the UK.
Aerial shots of Bethlem Royal Hospital, UK.
https://ecency.com/hive-186141/@bombaycrypto/aerial-shots-of-bethlem-royal-hospital-uk
https://images.ecency.com/p/YpihifdXP4WNbGMdjw7e3DuhJWBvCw4SfuLZsrnJYHEpsqZFkiGGNCPxQzH8rP8W7R55xEW6WBhvjZaYkWTFZPVLxeFrnwSzFP4amCkvGLUAKvu3pDiQyKNL4ApjN46kAhfxUBSB1fo2cHqMbuv4jHzhguGJBPrYbhxyXmPcsnL6.webp?format=webp&mode=fit
Forget to post? No worries, our next contest starts tomorrow!
Join our Drone community at:
https://ecency.com/created/hive-186141
or find us on PeakD
#https://peakd.com/c/hive-186141/created