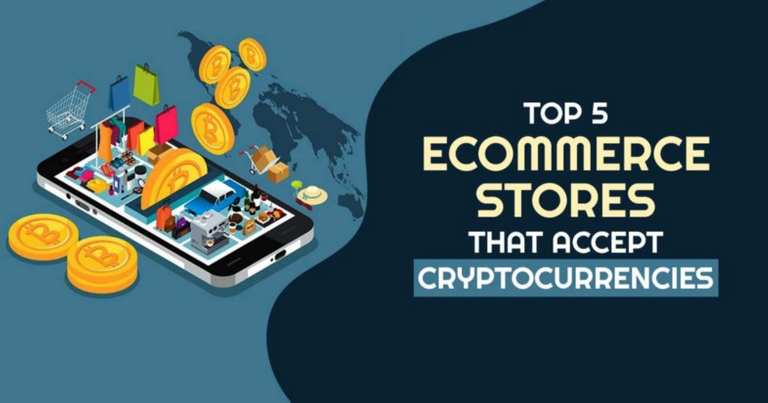 For years, businesses and the public have been waiting for faster and hassle-free payment methods for offline and online stores. Since cryptocurrency is slowly but steadily fixing its foot everywhere, people are looking at it, especially, with some hope.
The list of businesses accepting crypto payments is growing rapidly, from large tech companies to small retailers. There are also online retail stores that have started accepting cryptocurrencies as a form of payment. In this article, we are** listing 5 online stores/eCommerce stores** that accept payments in cryptocurrency.
5 Online stores that Accept Payment in Cryptocurrencies
Here are 5 top eCommerce stores that are currently accepting cryptocurrencies. Check the details, and choose a suitable platform to buy something with your cryptocurrencies.
KUKUShop is one of panKUKU's many products that aim to improve the user experience with cryptocurrencies. It is a fully featured eCommerce platform in the PanKUKU ecosystem. The platform will feature a wide offering of products and digital gift cards from various top online shopping sites such as Amazon, Walmart (NYSE:), Best Buy, Lowe's, and Home Depot (NYSE:).
All items listed on the PanKUKU webshop will be sold as a drop shipping internet service. With this, shoppers will enjoy a secure and convenient way of shopping for their favorite items online. You can also pay using KUKU Tokens, which is its native token, and take advantage of straightforward transactions and free shipping.
Along with quality products and services, accepting payments in cryptocurrencies is the USP of KUKU Shop. With KUKU Shop not only will buyers save more but sellers will also get paid faster.
Shopify is a well-known e-commerce platform that allows merchants or vendors to set up their own online eCommerce store and sell goods, similar to Amazon (NASDAQ:) and other big online stores.
The platform provides a service called Bitpay which allows bitcoin payments. However, it needs to be noted here that Shopify's site itself cannot use bitcoin payments, its SaaS algorithm does not support digital currencies. With Shopify, it totally depends on the Seller whether he enables the Bitpay service or not.
HighKart is an e-commerce store that accepts payment in Bitcoin in India. The store offers a wide range of products such as mobiles, apparel, electronic gadgets, and even crypto-mining-type devices. The business is focused on developing its traditional business model with the growing crypto landscape in the country.
Overstock
Overstock was one of the first large online retailers to start accepting bitcoin for its products in 2014. This online store allows its customers to pay for a wide range of products in bitcoin. Customers interested in making payments in digital assets can do so by choosing a currency. Once the payment is sent, the system automatically converts the currency to bitcoin to finish the transaction.
Nafa
Nafa is an online store that is focused on selling gift cards, and gift items. The platform accepts not just Bitcoin but and as well. The platform is known for providing a number of e-gift cards and voucher services for popular online stores like Amazon, Nike (NYSE:), Flipkart, Pizza Hut, and PVR (NS:) Cinemas.
That's it we have introduced 5 Ecommerce Stores That Accept Cryptocurrencies to you above. These platforms provide Cryptocurrency as a payment option and you can easily use your crypto holdings to buy things available on these platforms.
For Australia-based businesses, you can try the services from Esendex. Esendex email to SMS is a great example of it, so if you are interested in implementing SMS in your business, make sure to scout for the ideal platform to improve your business communications.
However, only the first two platforms have products from multiple categories. So try to explore them first before placing your order.