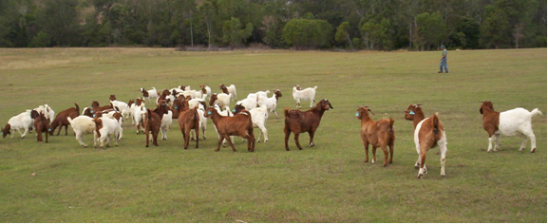 There is no question that goats are cute, or that they are useful for noxious weed control. But something we often overlook is the affect goats have on the economy of nations around the world. Goats influence both the individual wealth and the social status of their human owners in many of the rural areas of the world. Goats are very tolerant of heat and temperature extremes and fluctuations and can be raised in areas where other meat animals can not live, let alone thrive.
Goat herds have been steadily increasing in low income areas of the world as the table below indicates.

Africa and Asia have a total of 294.5 million and 511.3 million goats respectively, while Europe and America have only 17.8 million and 3.1 million goats in their herds. Wikipedia - Goat Farming(https://en.m.wikipedia.org/wiki/Goat_farming)
Why do low income areas of the world look to goat farming as a major economic and nutrition source? Goats are a multipurpose animal providing high protein, low fat meat, milk and fiber that is highly prized for weaving from some breeds. They are not pasture dependent like other herd animals such as sheep and especially cattle. In other words, they can thrive on substandard pasture and diets that would have severe negative effects on production from other animals.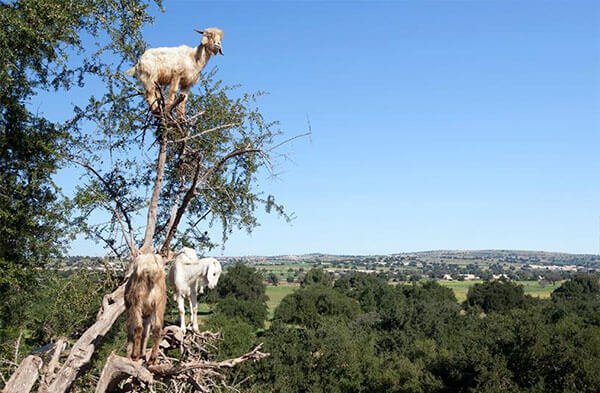 No, contrary to popular opinion, goats won't eat "everything". But they do well on the woody, tough plant material that a cow or sheep would ignore.
In many parts of the world where goats are raised, the herd sizes are small - 10 to 15 goats being considered a large individual herd. Often the smaller herds are combined for daily foraging in a community, with younger members of the community serving as herd watchers. Goats and goat products are often used as part of the local economy being bartered for everything from cooking utensils to tools. They are often used as dowery for marriage contracts. The social standing of a resident is often determined by the size of the goat herd, with a "wealthy" person being the owner of more than 10 goats.
Some goat breeds, such as the Cashmere and Angora goat, help provide a strong local economy from the fiber and textile industry, with the soft insulating hair being highly prized. As Goat Farmingexplains:
The cashmere goat produces a commercial quantity of cashmere wool, which is one of the most expensive natural fibres commercially produced; cashmere is very fine and soft. The cashmere goat fibre is harvested once a year, yielding around 260 g (9 oz) of down.
Angora goats produce long, curling, lustrous locks of mohair. Their entire body is covered with mohair and there are no guard hairs. The locks constantly grow to 9 cm or more in length. Angora crossbreeds, such as the pygora and the nigora, have been selected to produce mohair and/or cashgora on a smaller, easier-to-manage animal.
The sturdy little goat is the unsung hero in many parts of the world, contributing meat, cheese, milk and fiber to the goat farmer and their families. Goat meat has 30% fewer calories than beef, and over 60% less fat. they are easier on the pasture land than beef and turn noxious weeds into high quality protein. They can't be factory raised - goats must browse and will die in a factory grow out facility such as the feed lots used for cattle or the industrial facilities used for poultry.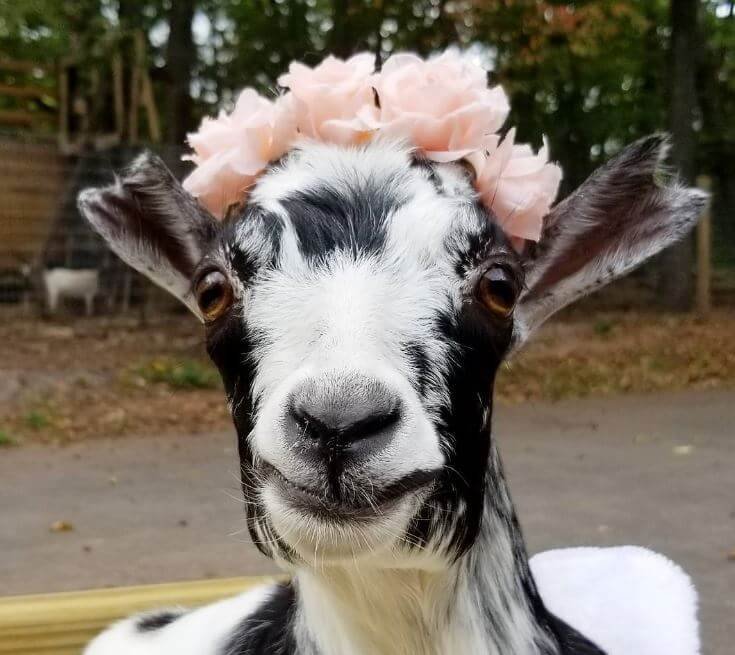 In addition to all the other advantages of goats, their smaller size and general temperament make them easy for even children to safely handle. It's little wonder that the overall utility of a goat has led to its economic contributions in so many parts of the world. And they're REALLY cute, too! One of the few animals that grace our planet that can be almost as cute and cuddly as an adult as they are as a newborn.