regards
, Steemianos.
Today I share the portrait of a woman who was once extremely beautiful and who, due to life in her mythology, became a monster. that woman was, Medusa, which in ancient Greek means guardian or protector, was a chthonic female monster, with the ability to turn into stone those who dared to look her in the eyes.
---
Materials:Pencils 6B and 8B.
---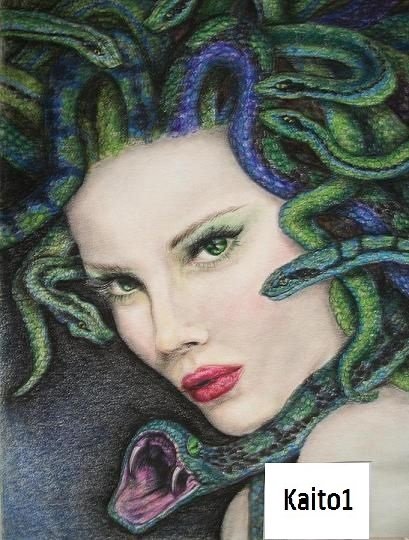 Here are some images of work in progress:
---
---
The monster, according to the nickname, was a woman with snakes in her hair, who becomes petrified if you look at her ... Surely you have heard many times different stories about Medusa in Mythology and they have all surprised you. Among all the characters of the myths of Ancient Greece, this was one of the most disconcerting and shocking, Medusa has always been one of the most popular and has left more mark both at that time and in the history of our culture and our art Although they were described as a monster, it was said that he had the most beautiful eyes and face that could exist.