Hi everybody,
To begin, I would like to wish you a Happy New Year. I hope that the holidays went well despite the current situation.
Clans
Clan leaders can now choose to have a peaceful clan. Thus, the clan can no longer attack or be attacked. Once changed, 7 days must pass to go back.
A market has been set up for exchanges between members of the same clan.
If at least one clan member is a blacksmith, making a weapon or armor will cost only 5 nuggets instead of 10.

Purchase of time
A feature that has been in great demand. You can now exchange 1 gem for 2 hours of overtime.

Action information messages
An alert message appears at the bottom of the page when you have performed an action to confirm that it has been successful.

Faucet
A faucet has been implemented to be able to win nuggets and gems and a new competition has been launched to reward the players who click the most.

Advertisements
Players can promote a site via faucet through advertising.
To do this, all you have to do is exchange nuggets or gems for credits. 1 nugget gives you one credit and 1 gem gives you 120 credits.
You can choose the maximum number of views per player over 24 hours, the viewing time between 5 and 10 seconds and you can also make a bid to get priority.
The advantage of this advertising system is that you are sure that the player will see your ad.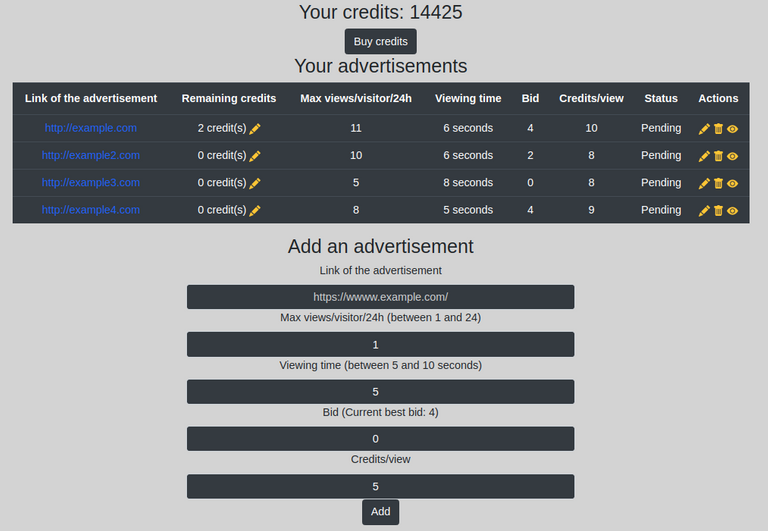 Quests
Several quests have been set up to allow you to collect between 3 and 10 gems. There is no time limit to complete them.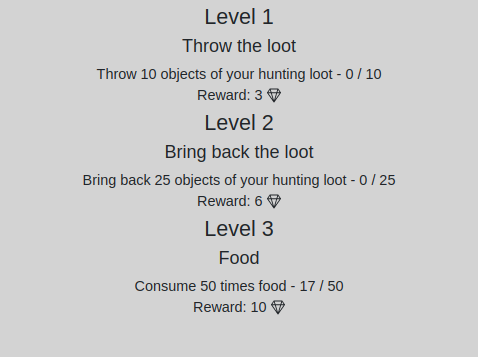 New interface
The navigation interface has been improved. Now the buttons to navigate the forge, the market, the contests and the clan are replaced by tabs. This makes it easier to understand where you are on its pages.
The interface of the "Character" page also has tabs.
Your skills, quests and the list of activities will be available on the right side of your character by also navigating with tabs.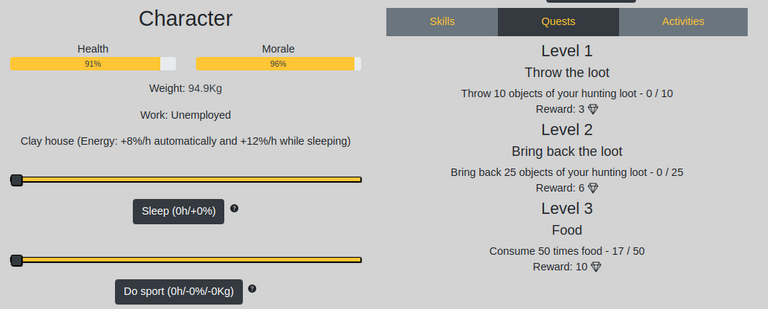 You can filter the items in your inventory by type and you will no longer see empty slots in your inventory.

That will be all for now
Once again, Happy New Year