Hello steemianos friends today I want you to give me your opinion about the lightning signing that made the f.c Barcelona.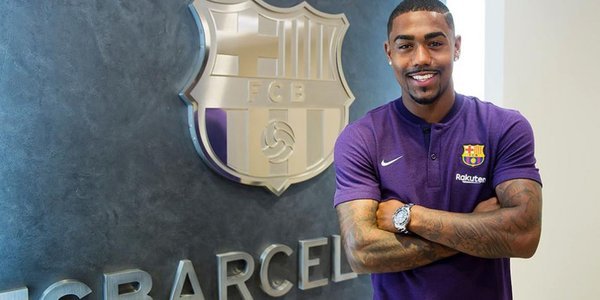 fuente
Malcom 21 is the new signing of Barcelona from the French league's Girondins, is an extreme with great projection a very good shot of the ball and great speed in small spaces and good for me the best thing is that it is young and can improve A lot in a club like Barcelona.

¿Why his signing and not that of Willian Chelsea player?
That for me has only one explanation, its competition with Real Madrid which had already signed another 18-year-old Brazilian who plays the same position and is very named Vinícius junior. That's why I think the signing is a marketing strategy and good also because of their game both are very good.

¿But the real question of this post is to see what you think my dear readers of this lightning signing that has made the f.c Barcelona? I await your answers.