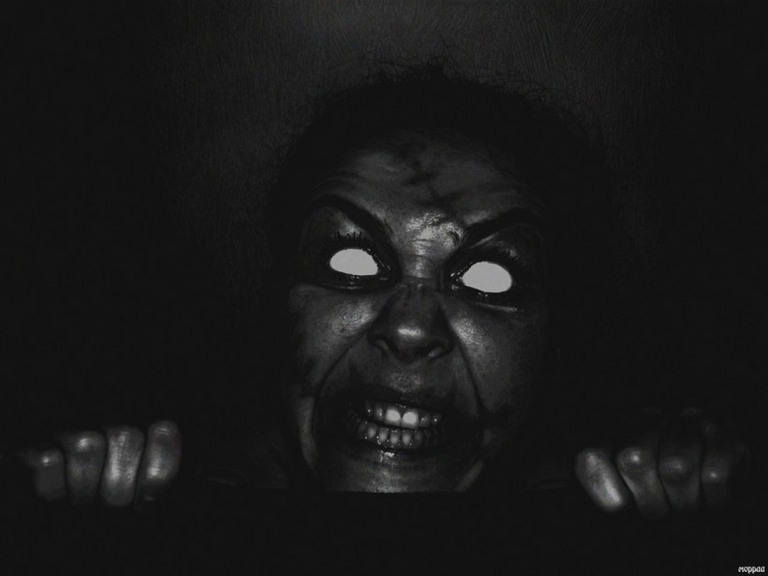 Source
We are alone but the terror invades us, it wraps us with its most mysterious peaks taking over that room where my friends and I were talking, it was 12:30 AM when we all witnessed all the macabre acts of the place.
My friend Alisa only said to keep calm that this series of events always happened in that room, but only when she was alone, not with company. After thinking and thinking we came to the conclusion that the macabre force could have been disturbed by some of us and that's why it behaved that way, trying to stun and alienate us.
After trying to interrogate my friend to ask her the source of the ghost's origin and if it was too dangerous or not, I pull her without letting her say a word by crashing her against the wall.
I was dismayed to come to the conclusion that this evil force was not friendly at all and for some reason I was tied to my friend Alisa.
The rest of my friends and I had to come up with a plan to keep the ghost away from both my friend and her house, but we didn't have how and it was late at night so we had to wait.
To be continued. . .