Hello my dear bloggers! Today I'm sharing this post about this little drawing I made today! I really liked how it turned out! Lately I'm trying to improve my drawing techniques because yes. Enjoy!!
---
I really liked how it looks !at first I wanted a little girl holding a old lantern but then I realized I didn't know how to draw lanterns so I just deleted the whole arm 😭☠️
Here is how the drawing looks like: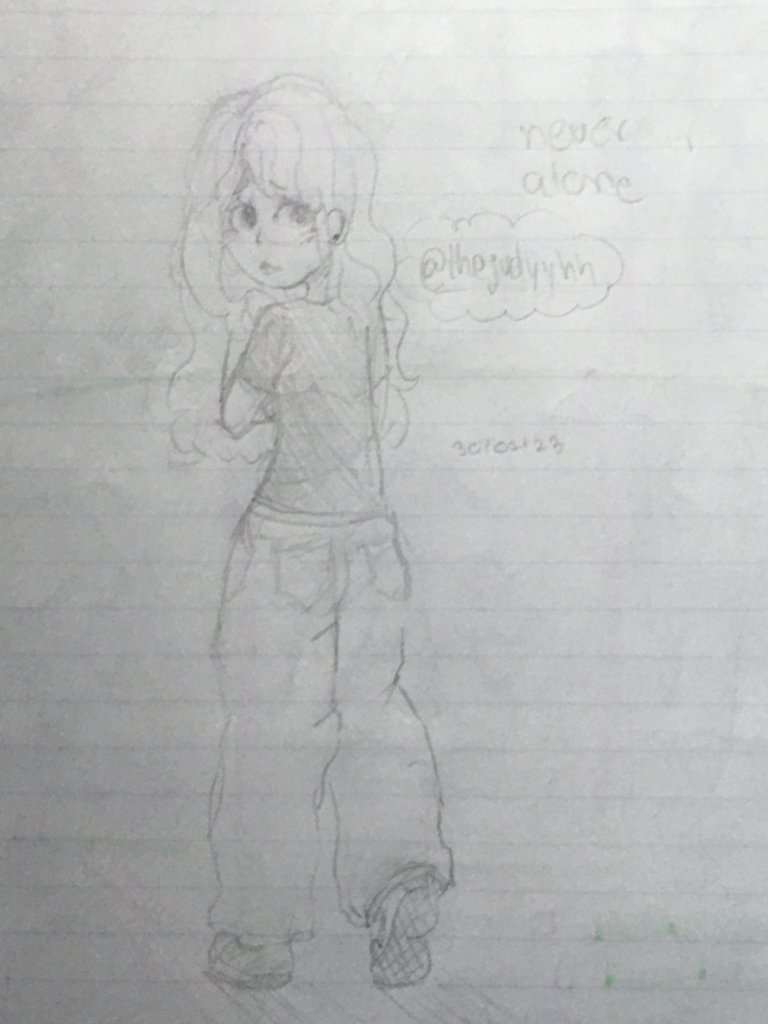 I know it looks ugly but it's my first time drawing a FULL body from behind 😭😭
If this post gets a lot of votes I'll do a outline out of this drawing!
---
Hope you have a nice day! Z U Soon!💕
---