Most of the central US is getting slammed with some nasty winter weather. Everything here is covered with ice and the forecast is predicting it will soon begin snowing.
The bird feeders are decorated with icicles.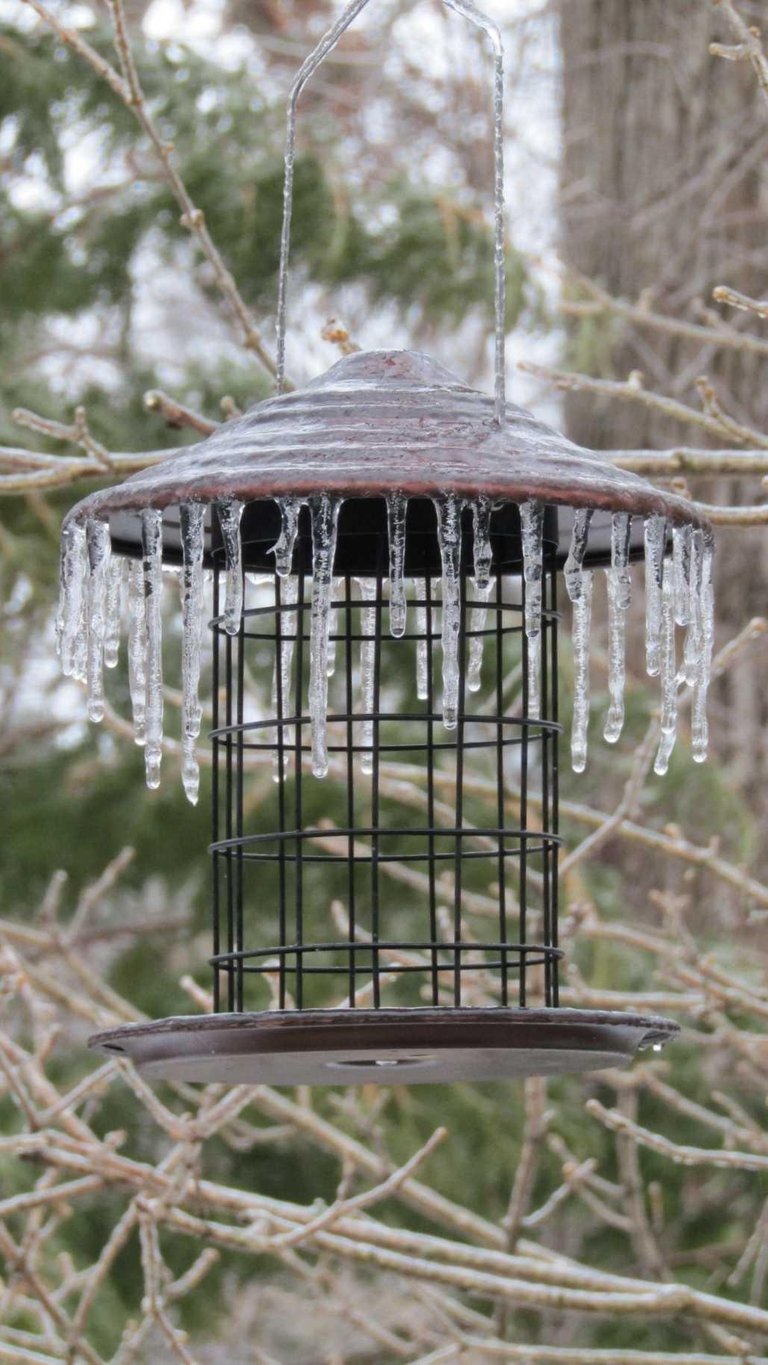 It is really pretty, but I am starting to hear tree branches breaking under the weight of the ice. All of the wires in the neighborhood are underground, and I'm hoping there is no damage to the main wires coming cross country from the power stations.
School was canceled again today. Winter is really showing off!

Go here to enter this week's Shadow contest


Do you use eSteem?
eSteem is a Mobileiphone& PCcomputer app. for Steem with great features. Also, you get Incentives posting through eSteem apps.
eSteem Spotlight; eSteem provides rewards for it top users in Leader Board with most Posts, Comments and Highest Earners.
---


https://steemitimages.com/640x0/https://cdn.steemitimages.com/DQmY1TJgX2YgP4A7DVVwEsCvKzvj1D5sZpKBt53xu3zLtaD/300%20(9).png