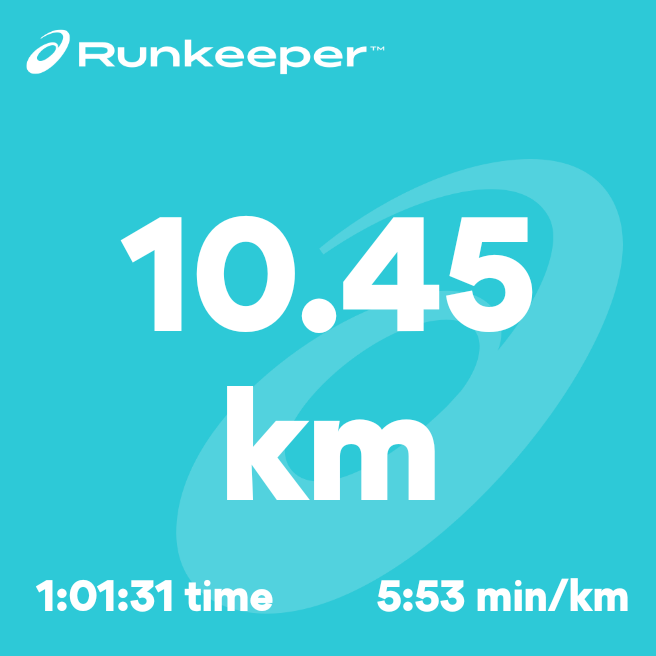 I haven't felt so out of shape in a while. The last few weeks has seen me running lesser than usual, due to one reason or the other. My body immediately recognize something was off though and I could feel it on the run.
Although better than last week's run, today's run was still a relatively slow one in terms of time. I did try to go faster towards the end which made me go under the 6:00min/km mark with the last four Kilometers.
Although it will take a relatively long time for me to lose form to the extent that am completely out of shape and lose things I've built over the years such as my stamina, the dip served as a reminder about the need for consistency in other to safeguard what is already mine, much less grow.
I'll be looking forward to coming out again tomorrow.