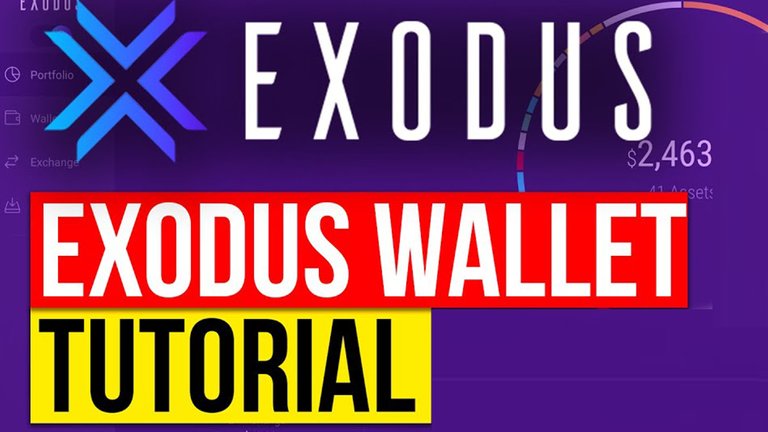 Exodus Wallet Tutorial How to Set it Exodus Wallet | Wallet
Exodus Wallet Tutorial How to Set it. For Windows users, you can click the installer after downloading and it will automatically install the application to your desktop. It should only take a few seconds to install, and you will be all set to get started.
Windows 7 users will need to ensure that .NET Framework 4.5.2 is installed, if it is not installed prior to installing Exodus, the installer will attempt to download and install it for you. In the event that the .NET install fails, download the .NET installer from the Microsoft website and install it manually and then install Exodus again:
https://www.microsoft.com/en-us/download/details.aspx?id=42643. its very easy and every one can understand. Its a short demo you must
watch this video till end to get complete information. So follow these steps.
Support Me With Crypto
[BITCOIN] 1P9e3aFqVSzFczpTpYQuuWYAuvFcmzjcSo
[LITECOIN] LViXEZrLQUi1T1eAtPh6vWzDf4QVhJsiqs
[DOGECOIN] D8vkFq5cDjPiKYGLAKYKvmNZH2AxAmVLok
[TRON] TMiajBAfpvaQ9YUTiv5GnNQ5dzBd2EQ1QQ
[ETH] 0xafbc06b6cc58780bc166ad426cb536c75a76cf3a
So if you face any problem regarding this. you can freely contact me.
So if you find this video informative. Subscribe to my channel and press the bell icon button
for latest updates. You can also like and share it.