I haven't been to the Lagoon theme park in Utah in about 28 years!! Wow does time fly!! Our whole family was gathered together, from Florida, Washington, Oklahoma, and of course Utah. We decided to shake off those sorrows of losing a loved one by going on some roller coaster rides!! Man I really miss this place.
The first roller coaster we hit was, what we called growing up, The White Roller Coaster or the Wooden Roller Coaster, This roller coaster is over 80 years old and made of wood. Could you imagine how many screams and laughs this coaster has produced in its life time?? The name of the ride is simple, Roller Coaster.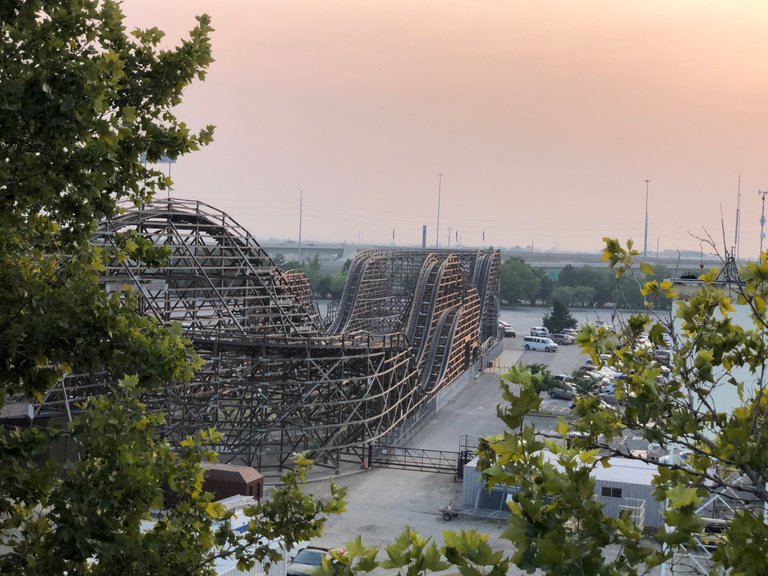 This is a view of the Roller Coaster from the Sky Lift that takes you from one side of the park to the other. There are a ton of other rides and roller coasters that keep you busy all day. I will put a more lengthy post together here in a few days and I got video of sitting in front on the Cannibal. Yes, we couldn't get enough of that ride!! Since the last time I was at Lagoon there are so many new rides and roller coasters, plus they are currently constructing a new one!! Trust me, I will be back when that one get finished for sure!!
Until Next Time...



Hive On
and