My little friend is growing. This month she will be one year old and reach adulthood. I never thought I would have the opportunity of taking care of a baby cowbird before. In fact, I didn't even know this bird specie existed. It was only when I had it on my hands, asking for food, that I went to the internet in order to learn about them.
Cowbirds Are Great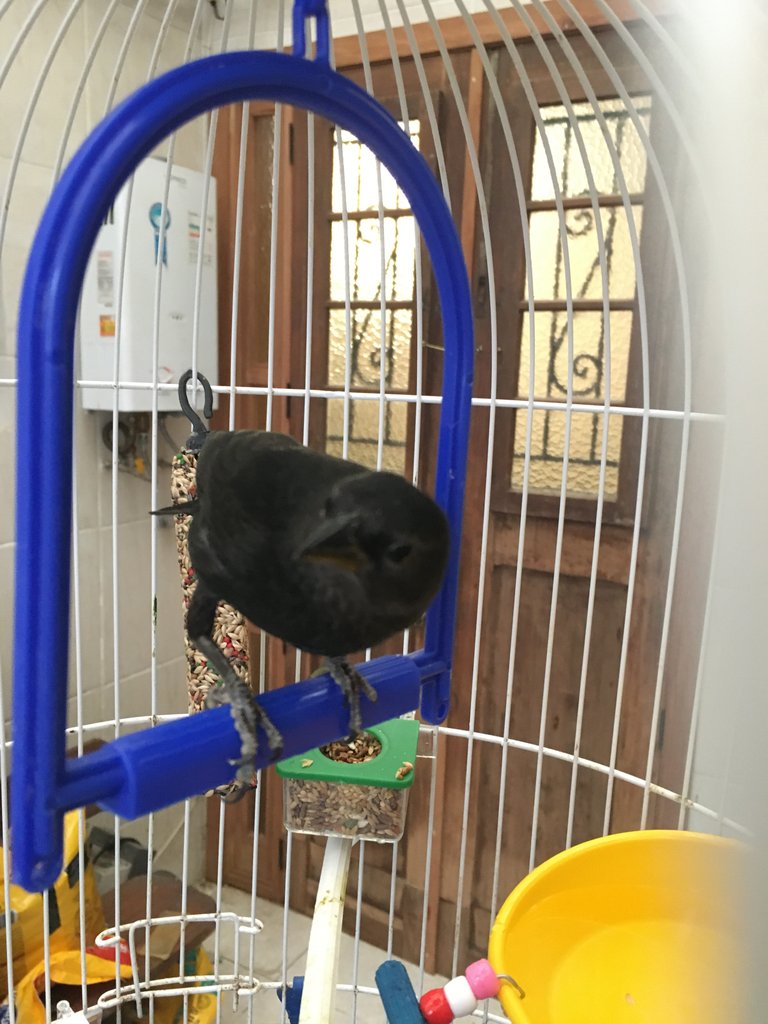 One of my favorite things to do is to watch her getting get and playing with the water.
Cowbirds really like to do that.

See you next time dear Hivean friend !
May the force be with you, pathfinder.
Best regards,
@xmauron3
The future is awesome.