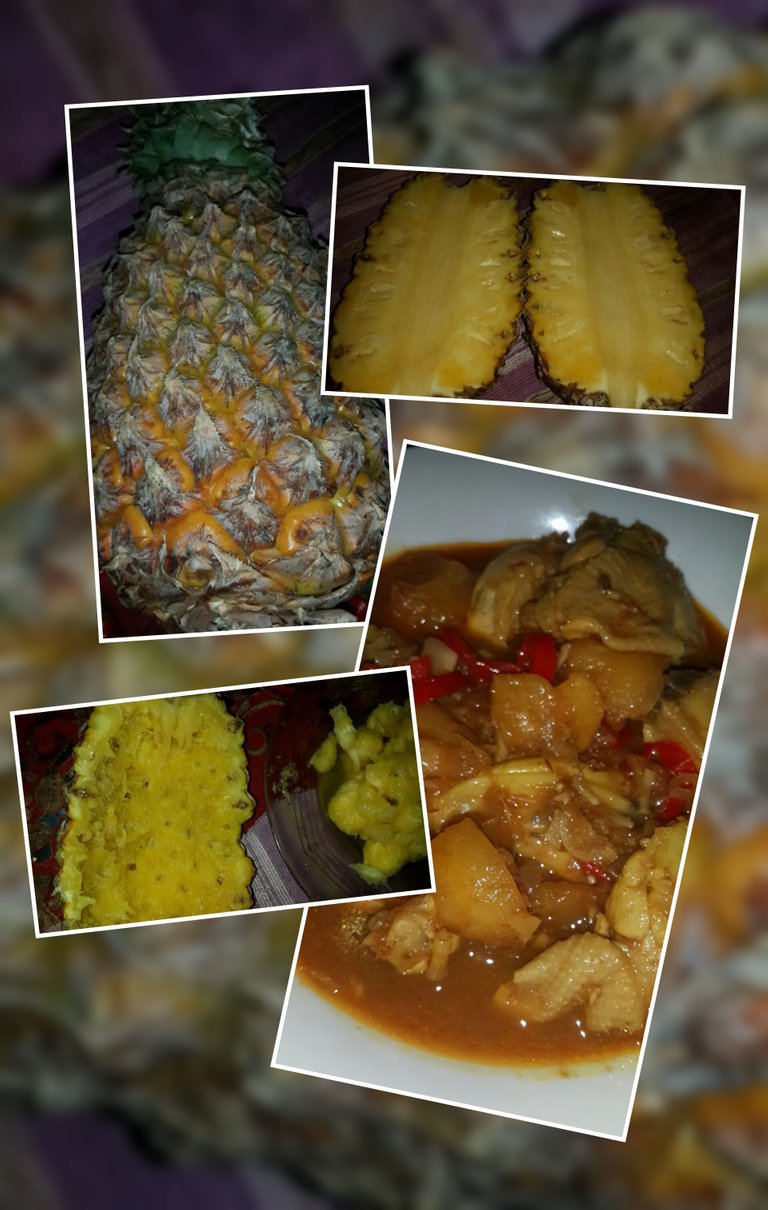 when a sour pineapple coming home without any plans😊 just cook it with the chicken meat!
---
Hello Fellow Contenders😉
It's been ages I haven't create any food or cooking related post for @foodfightfriday 😢 just like it's been ages I didn't get any notifications from ginabot about @dandays and @puravidaville 😯 How Are you?
Well.. I made up my mind to join the chaotic kitchen with a wish..we're here on hive waiting for the pandemic virus disappears forever. Im not in lockdown situation but im not too fond of hanging around while I love to #stayathome😊
My Hubby still going out to buy something for our shop (which still open for sure) and sometimes he took me out with him too, especially when I need to buy food for cats and other things. He bought a pineapple to bake it before, but then when I refused to peel it off😂 he lets me cook it with the chicken.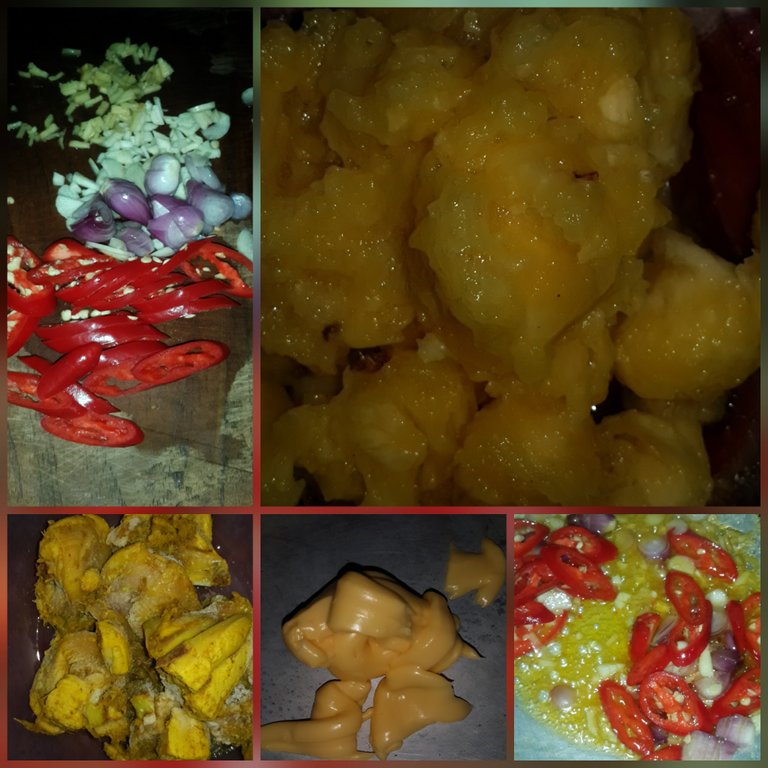 all ingredients I use for the experimental pinechickenapple😊 okay I didn't show you the teriyaki sauce sachet😊
---
Just prepare half onion, a thumb size ginger root, 2 garlic, 2 red chillies, one bayleaf and 2 spoonfull margarine/butter. I already have half chicken which has been marinated and steamed. I scoop the sour pineapple with spoon.
Sauteed it all and then add 2 cups of water and let it well cooked for 10 minutes before I also added sugar, salt and 50 ml teriyaki sauce, a tsp oyster sauce and 2 tsp chilli sauce to the taste and serve it.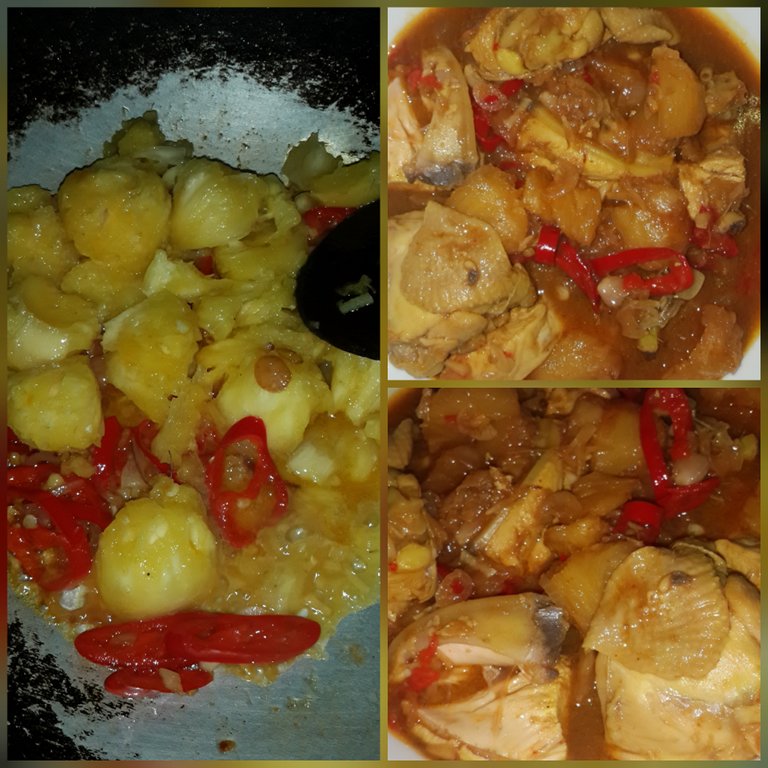 Well Done and the guys love it😊
---
How's the taste?
Tasty, sweet,sour and hot!
With hot rice😉 it's perfect😊
This experimental recipe actually an alternative😂 I was planning to cook sweet and sour chicken but the veggie seller was run out of tomatoes, so I changed my plan and use pineapple as subtitution of tomato.
Do you know that pineapple also known as natural meat softener? If you want to get rid of the grassy smell of goat/lamb meat and make it tender and soft, just boils it with pineapple😉 without the skin for sure.
Staying at home for your healthiness doesn't means that you can't eat tasty and delicious food, right? Canned food is never a favour at my home,and I'm so grateful that the veggie seller still running their business in this situation. I can make a request on any type of veggies or meat/fish I need for tomorrow from them. He needs to take the risk while going to the big market to purchase it but he has no reason to stop running his business too. The government won't pays for his living cost anyway, we need to earn for living.
Take Care and Stay Safe❤