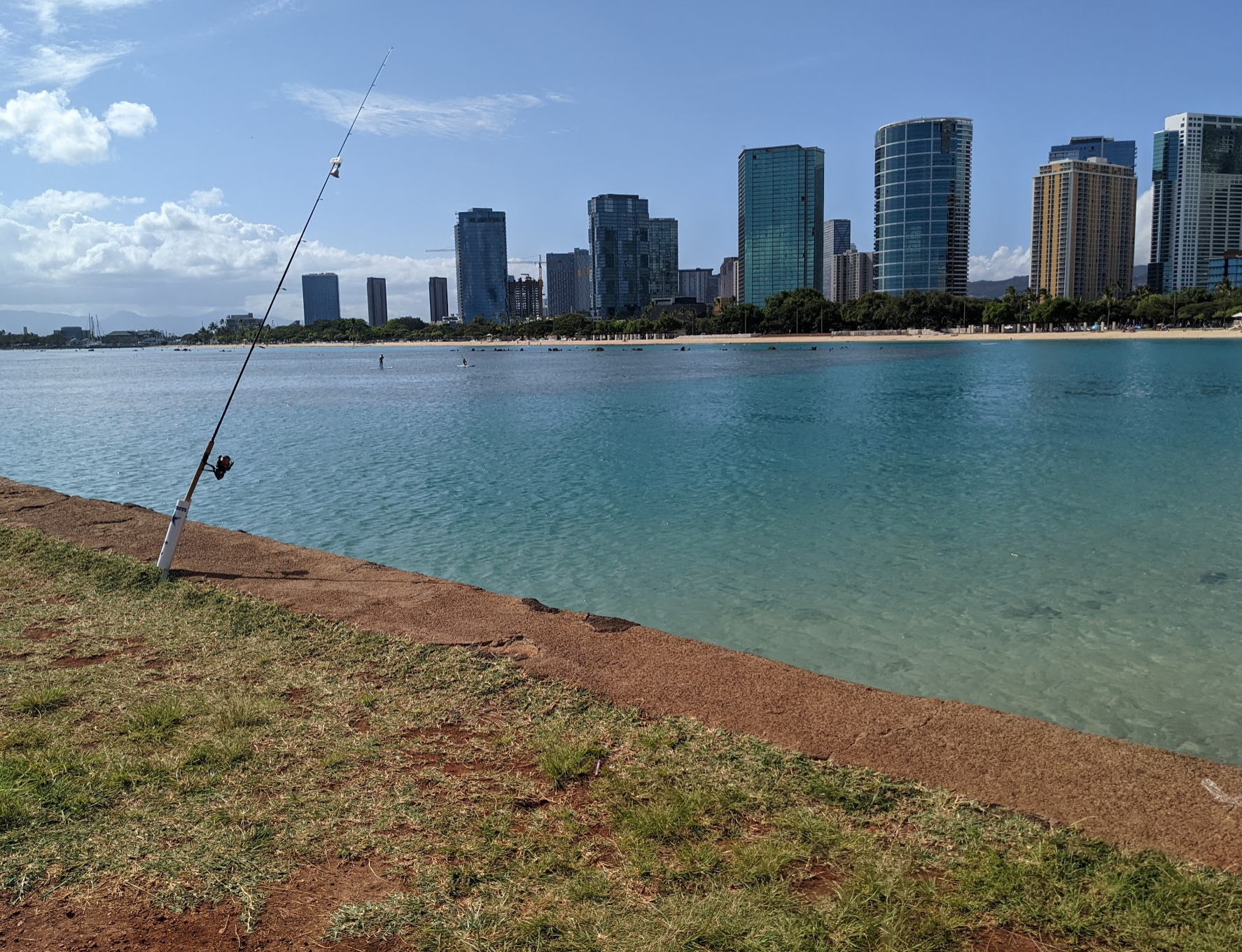 I went back to the city of Honolulu Hawaii for work.
After work I went for a run and the guy had his pole out in the park.
I talked to him about what he was fishing for and if he catches anything.
He said he was targeting anything that bites and he doesn't get a lot of bites.
I think I would lose my mind fishing like this.
At least he was enjoying himself.