Listed the first NFT of my Dope Treasure collection called Genesis!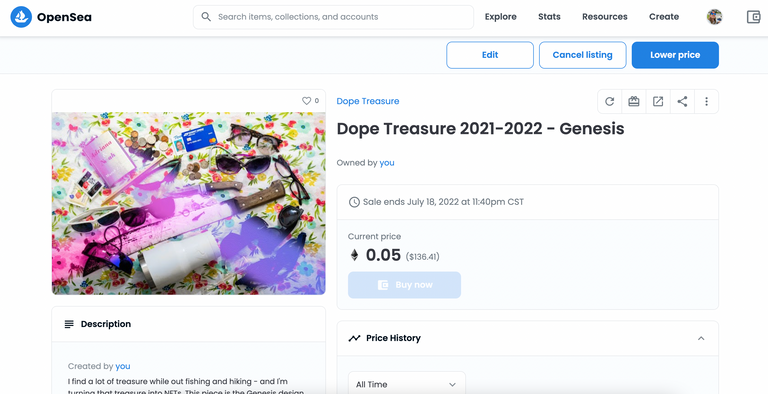 It's a photo that I've composed in Lightroom and Photoshop of all of the treasure I've found in 2020 and 2021 while out in the wild.
I've minted two unique edits of this image: one on the Hive blockchain on its native NFT Showroom...
https://nftshowroom.com/jacobwayne/gallery/jacobwayne_dope-treasure_dope-treasure-2020-2021-genesis
...and one on Ethereum based OpenSea. 10 were minted on Hive and 1 on OpenSea...
https://opensea.io/assets/0x495f947276749ce646f68ac8c248420045cb7b5e/92236032919738868127926679860850417884452878924957469111053864378800915087361
...AND the first person that buys the OpenSea NFT, if bought within the first week, will be mailed all of the items in the image.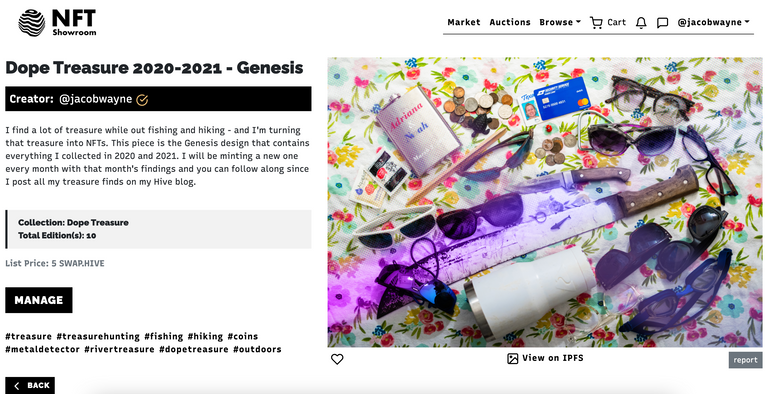 Full transparency, there are some shit items in this collection but the knife is pretty dope - and my thoughts are that eventually I'll find some even more dope treasure as I continue to do this throughout the year. During the summer I go camping, fishing and hiking a lot and we have some awesome river life here in New Braunfels, Texas so who knows what I'll find.
This is your chance to buy the first one.