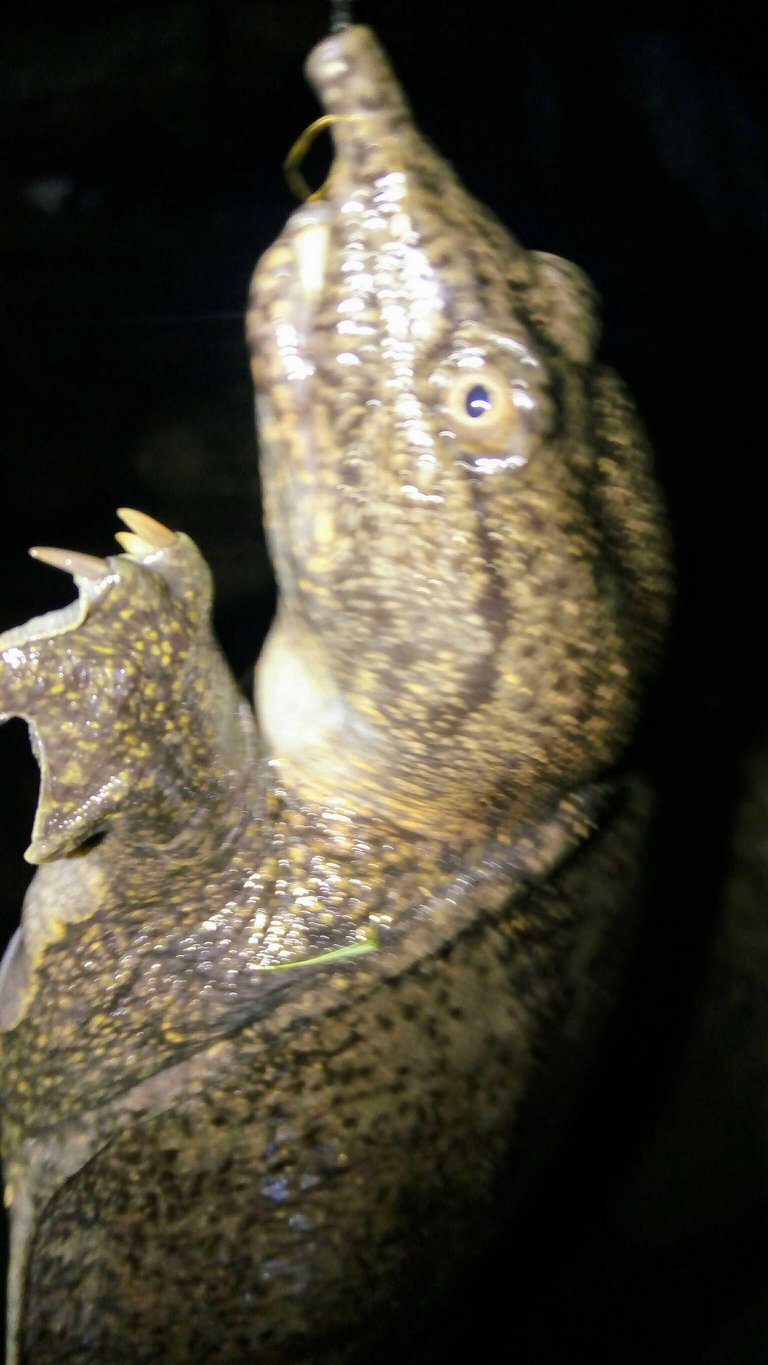 Just three minutes ago I threw a fishing line by using a bait on the ground just in response, the rod suddenly curved, strike! but this time the pull felt strange as usual. When I pull the fish against it and when I leave the fish, it is also sometimes silent,

I think something in water is a rare eel, eel is usually very difficult to pull because it wraps its long body in wood or in a gap in a rock, after about half an hour pulling each other in the middle of the night finally landed too,

I was surprised and a little scared, it turned out that my estimate was far off initially I thought the eel was a monster that looked like aturtle.

After my colleague came back from a distance, I found out that the name of this water monster is "pedari" and this animal turns out to be a fish predator and is very good at catching fish.
This aquatic animal has a membrane between the fingers like a duck finger to facilitate swimming, and very sharp nails, on the back has a tortoise-like shell.
Usually the pedestrians come in groups, it turns out that very often a net is installed by someone torn and taken by bidari.
This bidari swallowed the fishing bait into the stomach so that I could not take the fishing line, and just severed the string and then released it back into its habitat.

Thank you for reading, I always value your support and comments. your support becomes a pride for me. please follow me and Resteem This Post.
Best regards @longberry