Last weekend I went up on a mountain by car to try my luck with a fishing tool I've never used before called oter or otter in english, like the animal. As I was driving, I met a backpacker from Germany hiking who actually also were looking to fish, specifically for arctic char, which these lakes I was going to are filled with. I told him I were not driving so far but could come along to fish, obviously he joined, it was in the right direction he was headed anyway. Luckily we ended up with some nice catches.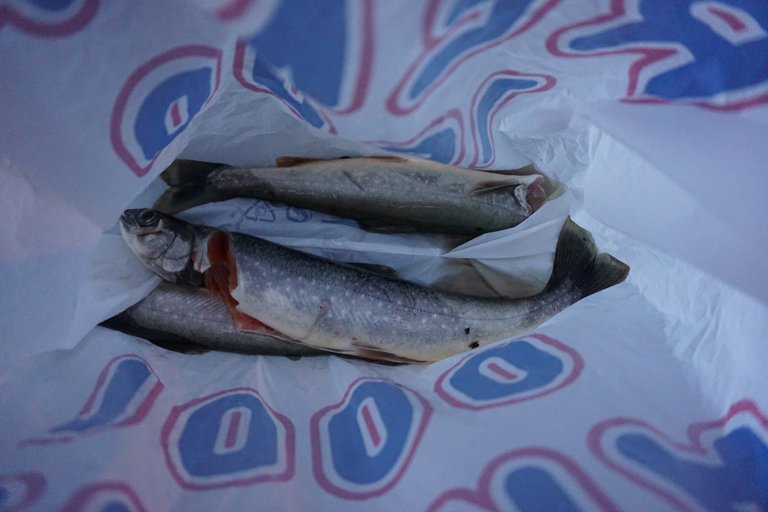 The weather was nice the first hour or so and then it turned to thunder and rain..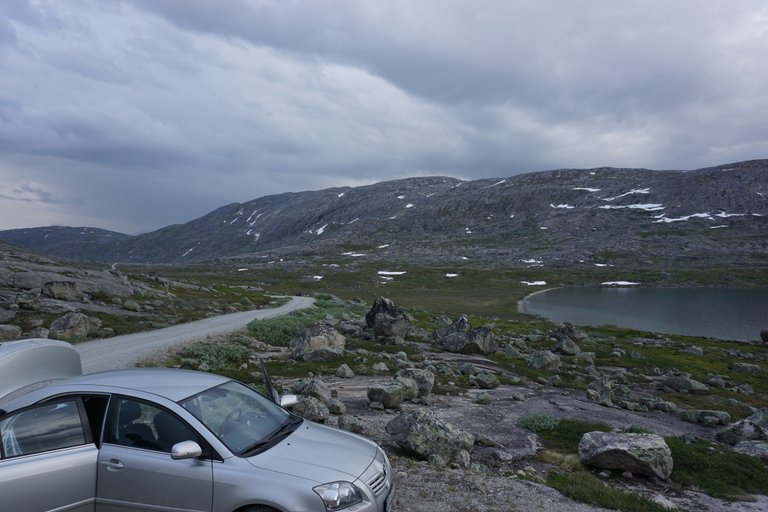 This is the lake we were fishing in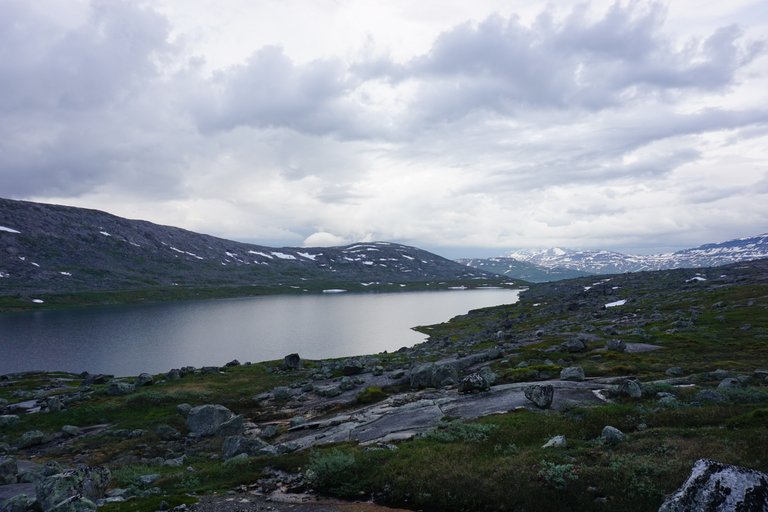 We were fishing for about 30 minutes before the rain came down, hard. We ran back up and used a tarp as emergency cover, and the car to block the wind. It was quite decent actually, we managed to stay dry and warm. While we were waiting we had a few beers, some laughs and dinner.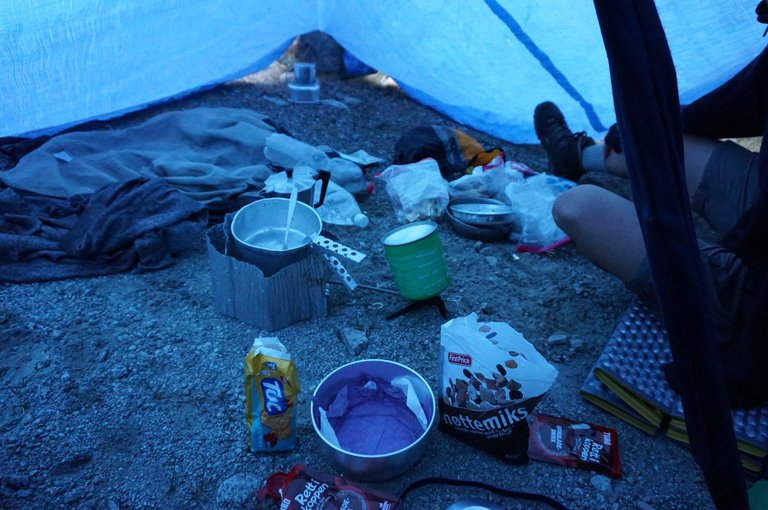 Eventually the weather calmed down enough to try out the fishing

First catch with the "new" tool, super effective!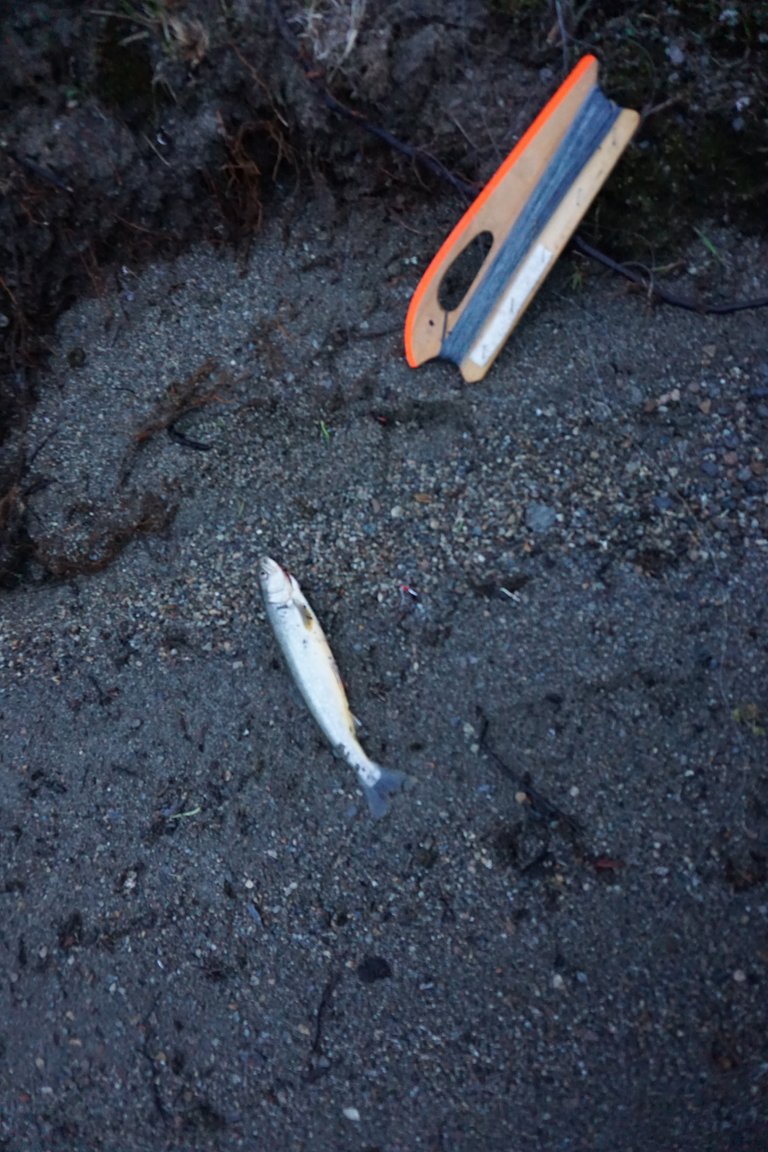 This is what an oter looks like. This goes in the water and you feed the line from the handle seen in the picture above. It slowly starts to drift outwards, while walking along the shore, because of it's construction. On the line there is 5-10 flies spaced 1.5-2m apart.

This was overall a very nice trip and the German backpacker was pleased with his fresh new dinner.
Thanks for checking out my post!