---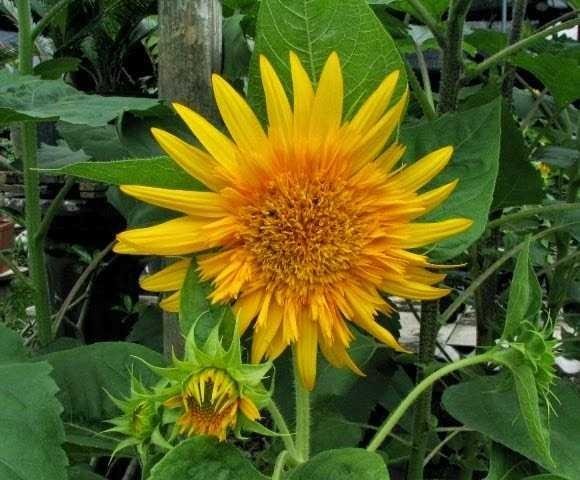 ---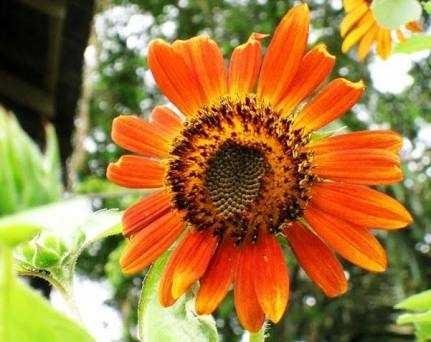 Hai,, sahabat stemian.
Apa kabarnya malam ini, semoga masih dalam keadaan sehat ya..
Bunga Matahari adalah tumbuhan semusim dari suku kenikir-kenikiran yang populer, baik sebagai tanaman hias maupun tanaman penghasil minyak.
Bunga tumbuhan ini sangat khas: besar, biasanya berwarna kuning terang, dengan kepala bunga yang besar (diameter bisa mencapai 30 cm). Bunga ini sebetulnya adalah bunga majemuk, tersusun dari ratusan hingga ribuan bunga kecil pada satu bongkol.
Bunga Matahari juga memiliki perilaku khas, yaitu bunganya selalu menghadap / condong ke arah matahari.
Demikian postingan saya malam ini, semoga bermanfaat. Terima kasih telah mengunjungi blog saya @iban-kjp.
Translate to English
Hi ,, stemian friend.
What's up tonight, I hope it's still in good health ...
Sunflower is a seasonal plant of the popular kenikir-kenikir tribe, both as an ornamental plant and oil-producing plants.
the flower of this plant is very typical: large, usually bright yellow, with a large flower head (diameter can reach 30 cm). This flower is actually a compound interest, composed of hundreds to thousands of small flowers on one bump.
Sunflower also has a distinctive behavior, namely the flowers are always facing / leaning toward the sun.
So my post tonight, may be useful. Thank you for visiting my blog @ iban-kjp.