Stir-frying is a quick and healthy way to get dinner on the table for my family. Veal marinated with lemongrass and bell peppers - One of my favorite ways to combine them.
Although this may not sound like the most exciting dish, when all of the flavors come together it is quite impressive. Best of all this recipe can be made in under 30 minutes!
Overall very easy! Try cook it :D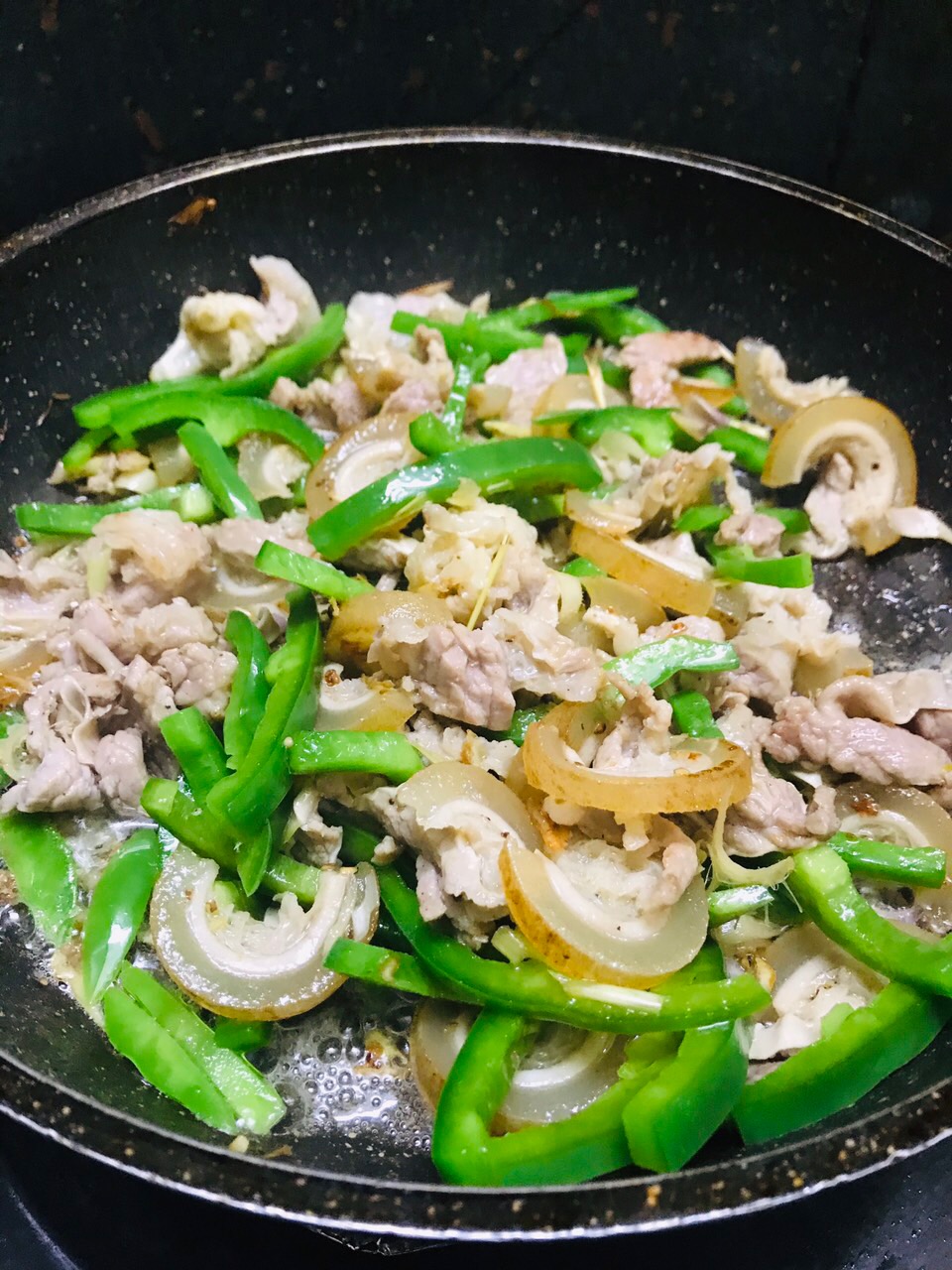 Xào là một cách nhanh chóng và lành mạnh để có được bữa tối trên bàn ăn cho gia đình mình. Thịt bê ướp với sả và ớt chuông - Một trong những cách kết hợp yêu thích của mình.
Mặc dù đây có vẻ không phải là món ăn thú vị nhất nhưng khi tất cả các hương vị kết hợp lại với nhau thì quả là ấn tượng. Tốt nhất là công thức này có thể được thực hiện trong vòng chưa đầy 30 phút! Nói chung là rất dễ dàng! Thử nấu nó nha^^
Material
Veal
Lemongrass tubers
Bell pepper
Dry onion
Seasoning seeds, pepper, salt, MSG, fish sauce, cooking oil, ..

Nguyên liệu
Thịt bê
Củ sả
Ớt chuông
Hành khô
Hạt nêm, tiêu, muối, bột ngọt, nước mắm, dầu ăn, ..
Step 1:
Cut the veal into bite-size pieces or thin strips.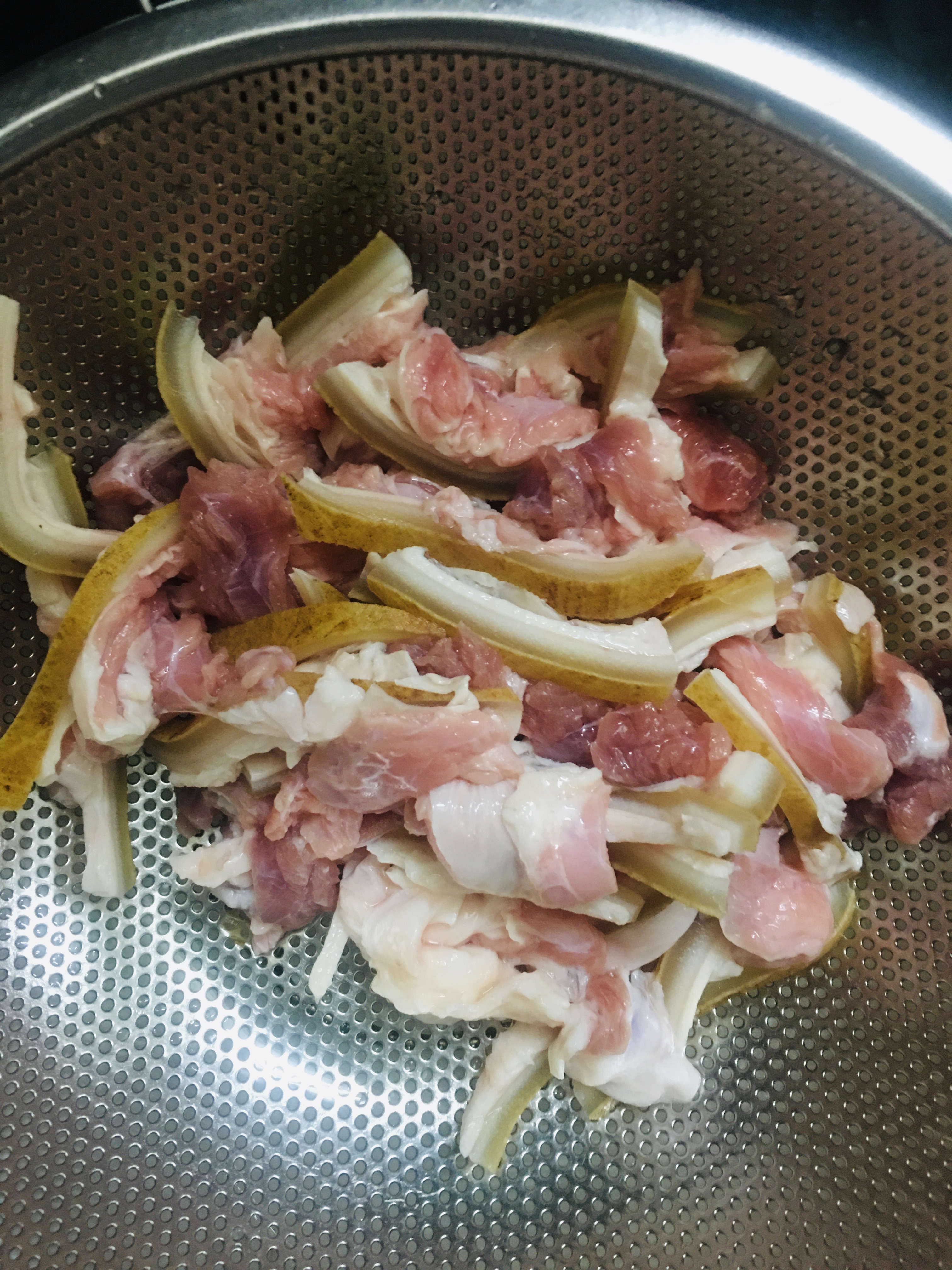 The best stir-fries begin with a marinade, allowing the meat to absorb a bit of flavor before it is cooked. Gently mix fish sauce, seasoning seeds, pepper, lemongrass to combine and let marinate for 15 minutes.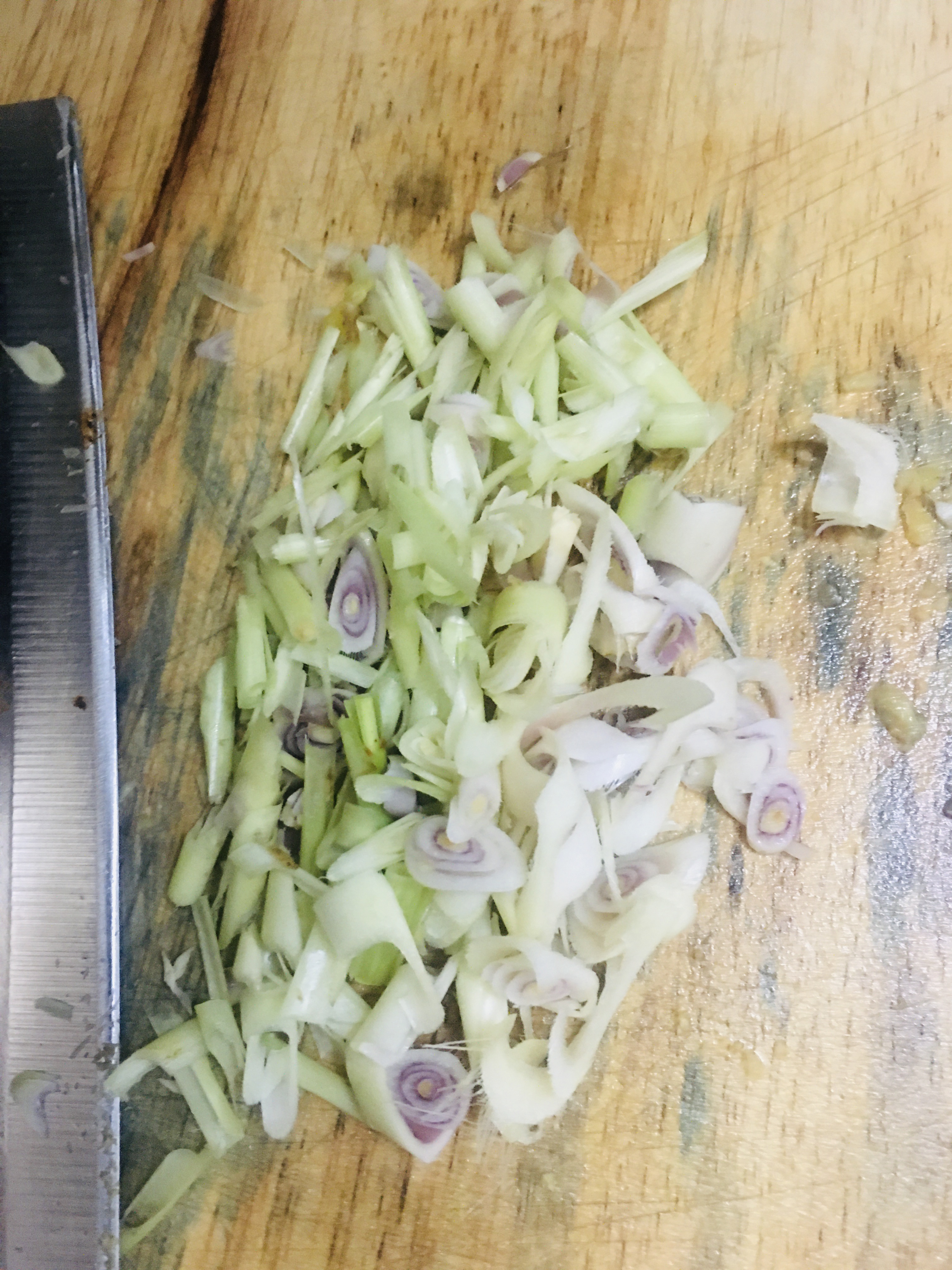 ---
---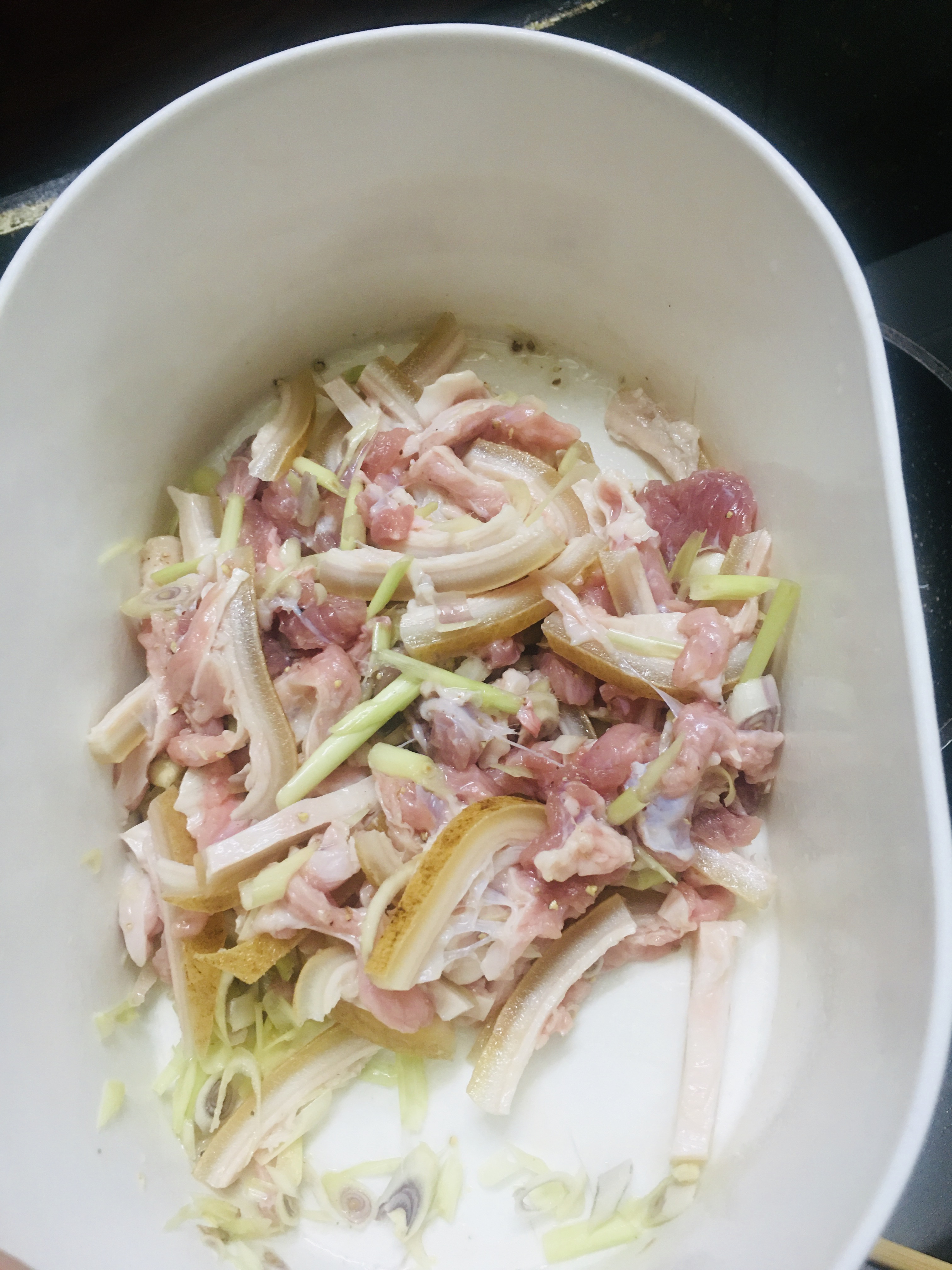 Cắt thịt bê thành miếng vừa ăn hoặc miếng mỏng.
Món xào ngon nhất bắt đầu bằng cách ướp gia vị, để thịt ngấm một chút hương vị trước khi chín. Trộn nhẹ nước mắm, hạt nêm, tiêu, sả cho ngấm và để ướp trong vòng 15 phút.
Step 2:
Use a sharp knife to cut off from the stem end and the bottom. Run the knife around the inside of the flesh bell peppers to remove the core, white fibers, and all the seeds. Finally cut into long strips.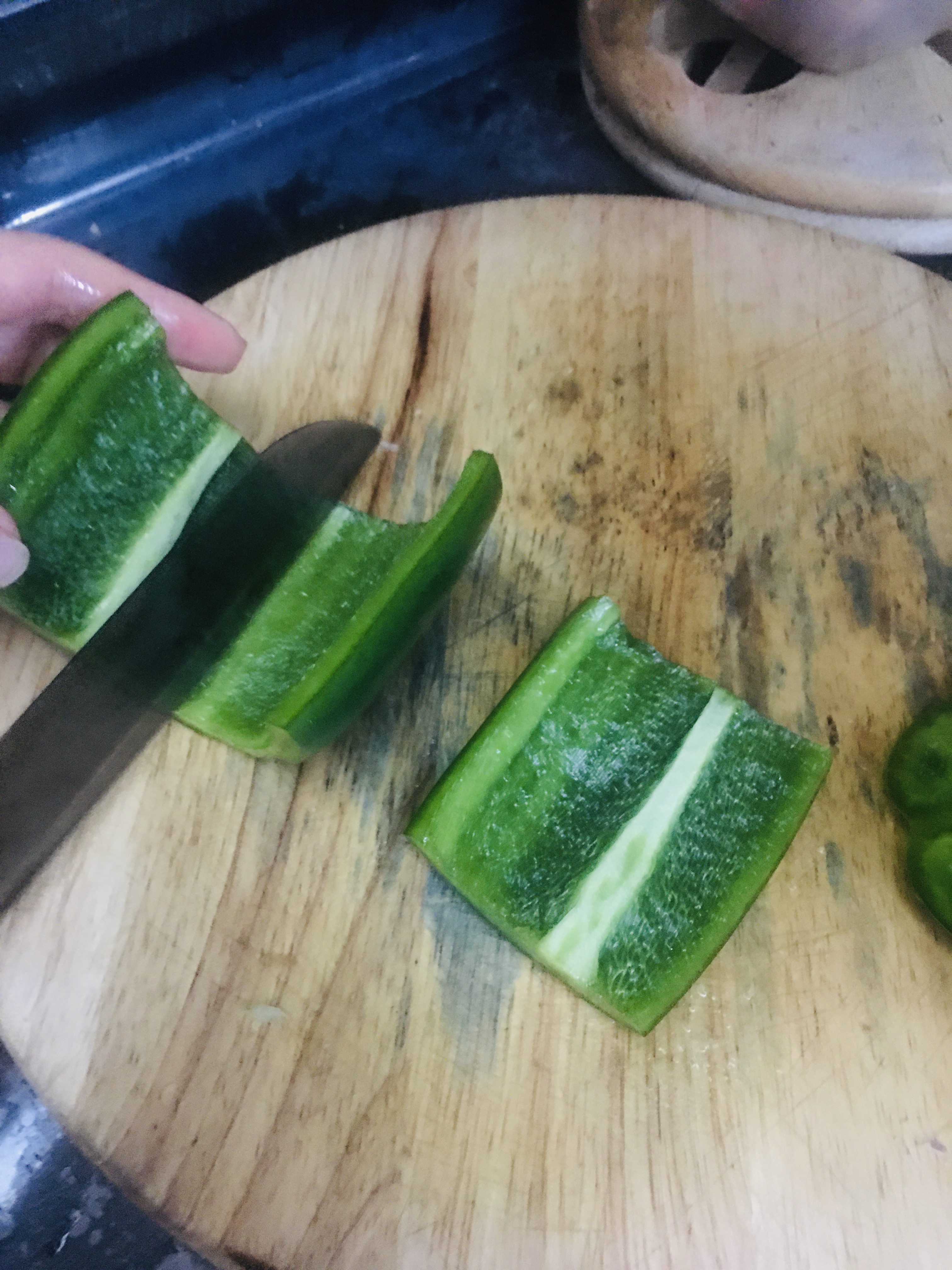 Dùng dao sắc cắt bỏ phần cuống và phần đáy của ớt. Chạy dao xung quanh bên trong thịt quả ớt để loại bỏ lõi, sợi trắng và tất cả các hạt. Cuối cùng là cắt thành từng dải dài.
Step 3:
Heat the oil in a skillet over medium heat, fry till onions are golden brown. Add the veal to a pan fry quickly over high heat for about 5 minutes. When the veal turns yellow, add the bell peppers, keep stirring until bell pepper soft (3 minutes).
Transfer to a serving platter immediately and serve with white rice.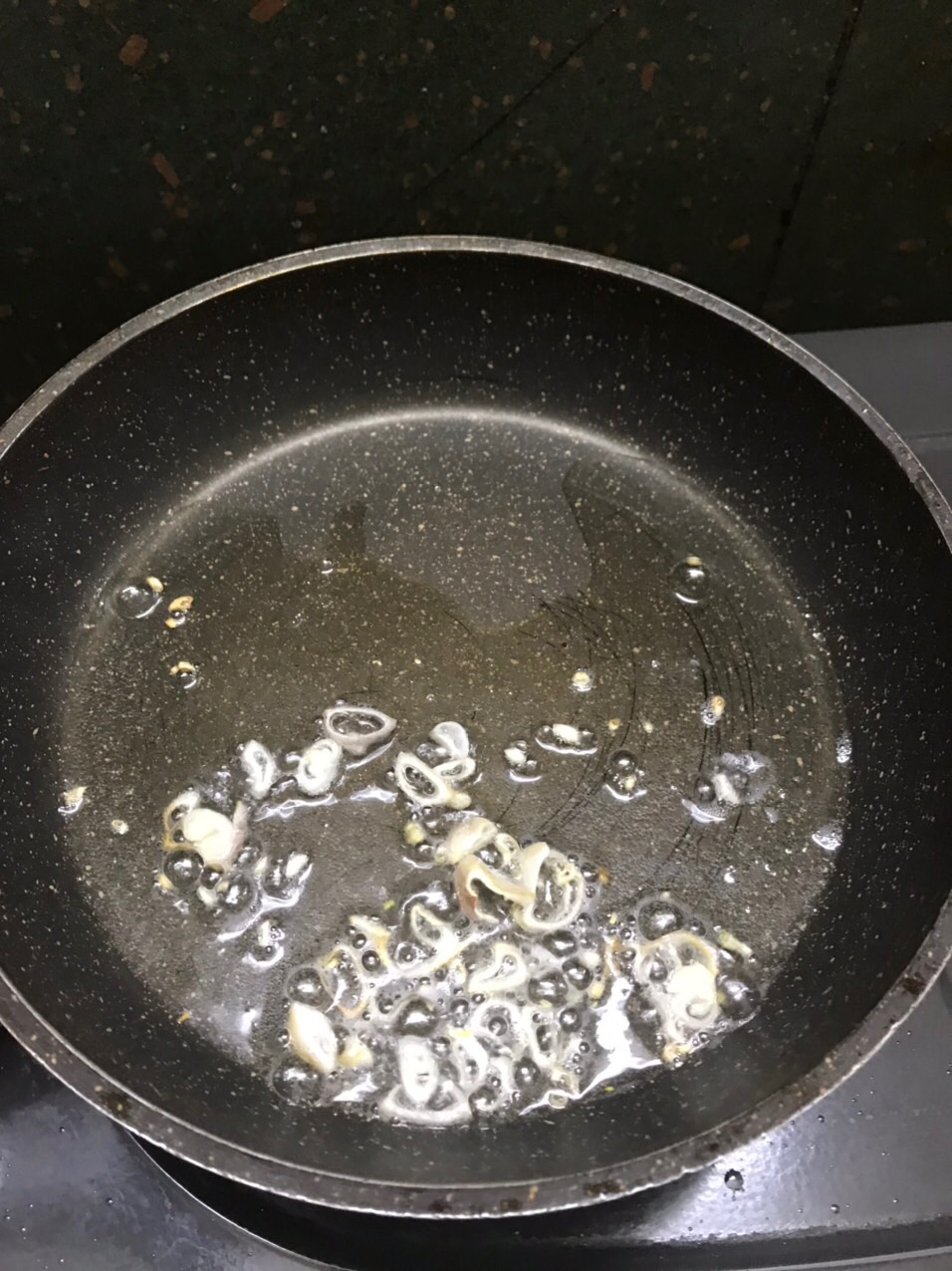 ---
---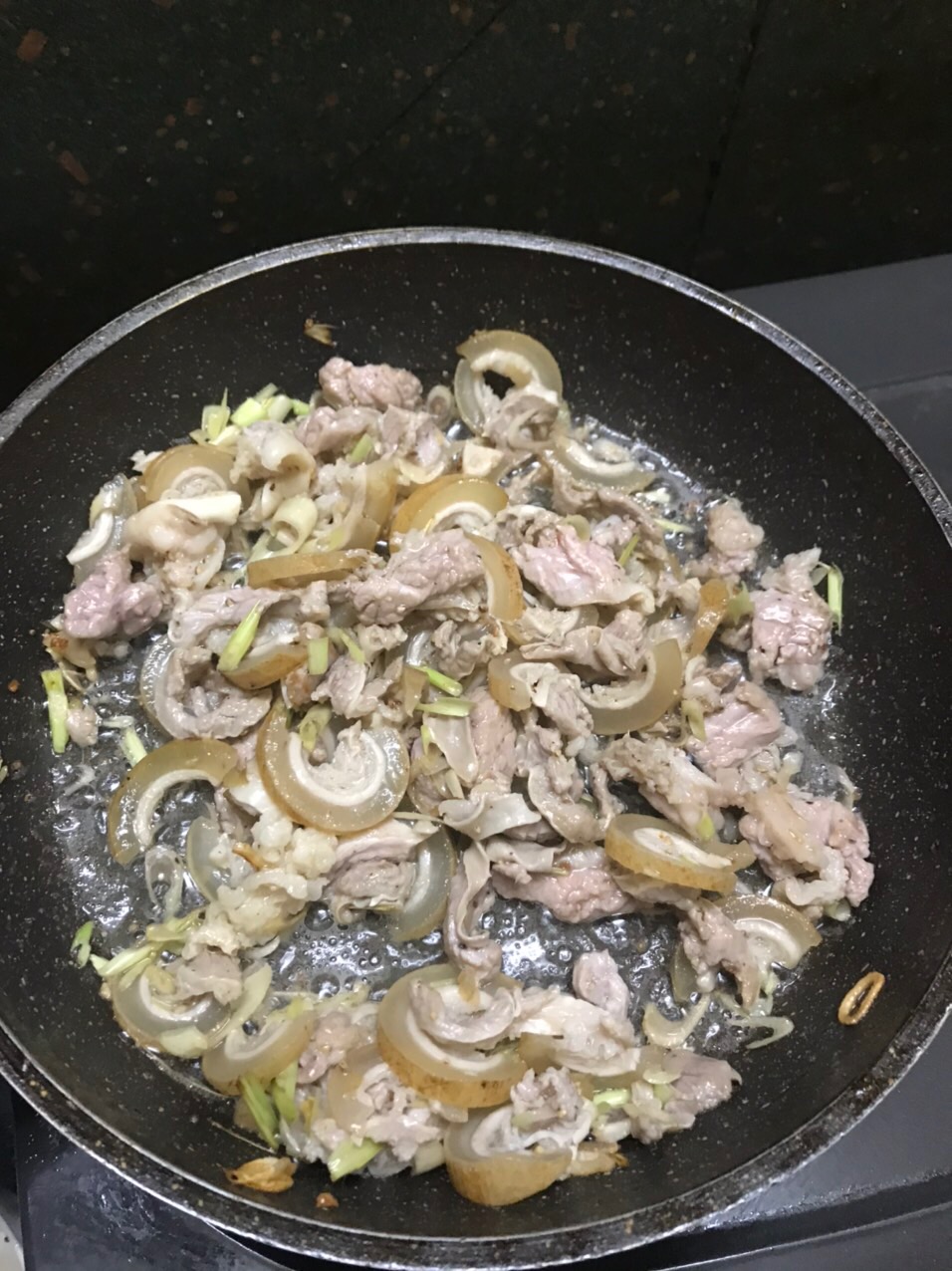 ---
---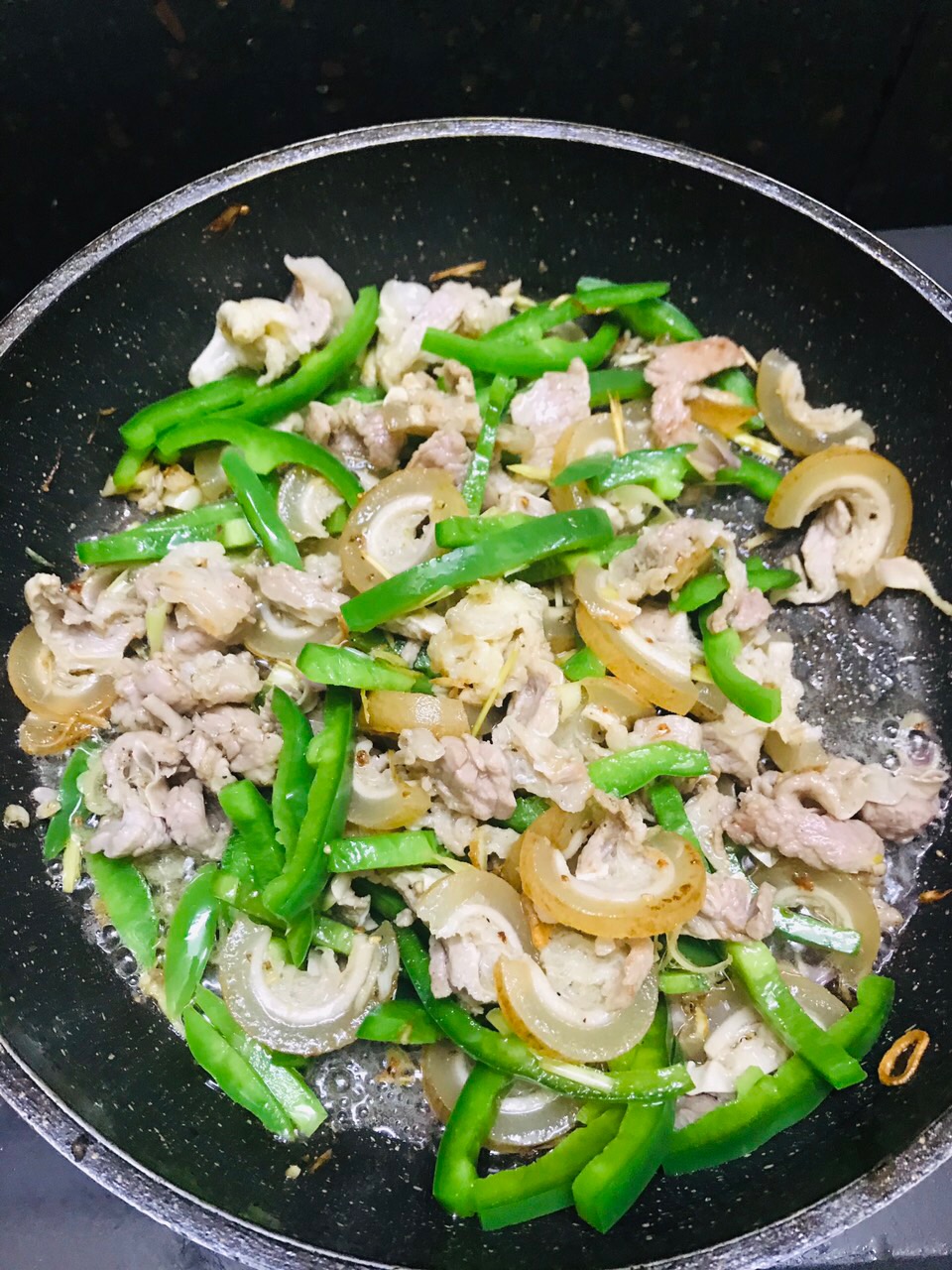 ---
---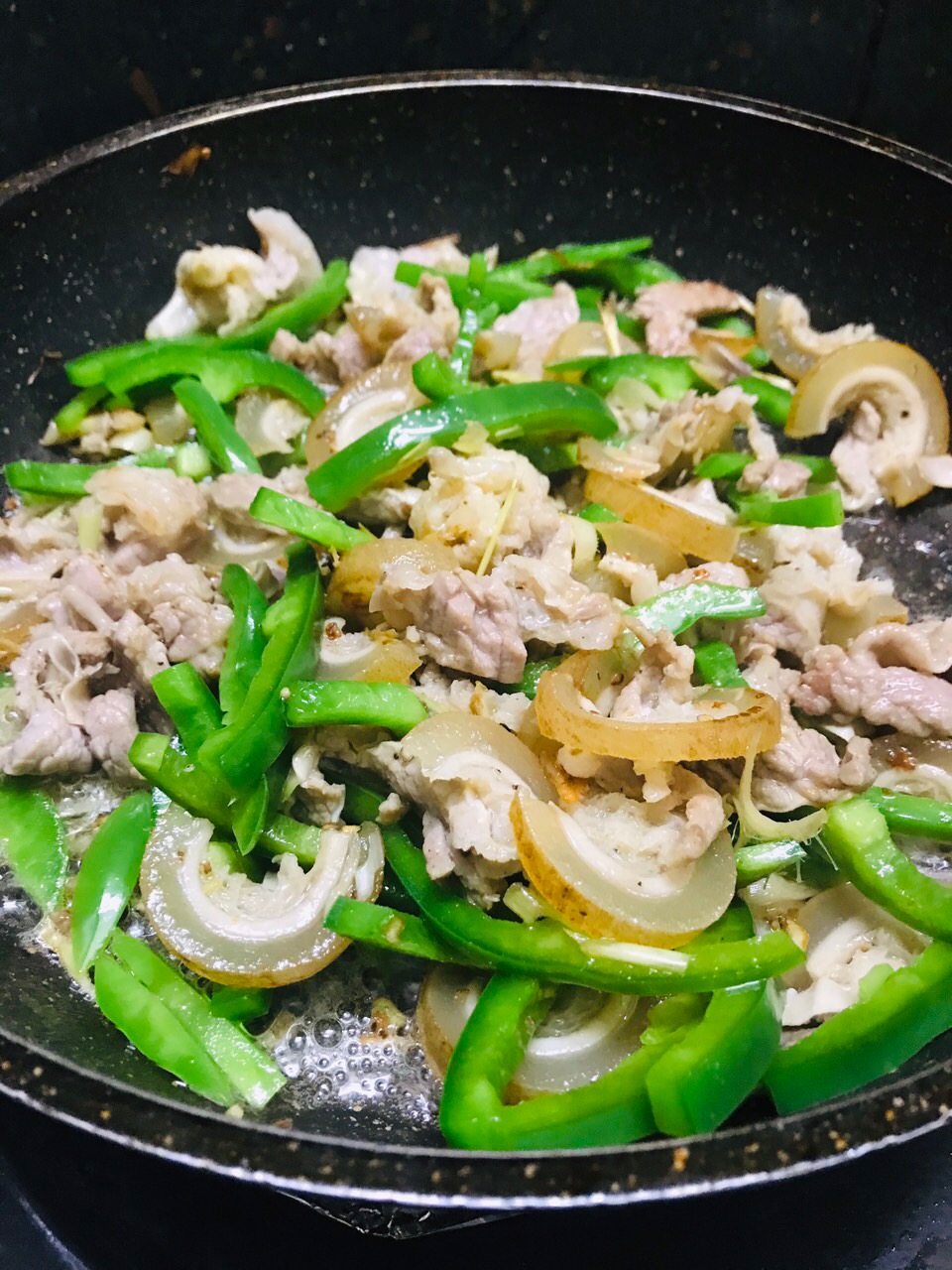 Đun nóng dầu trên chảo ở lửa vừa, chiên cho đến khi hành có màu vàng nâu. Cho thịt bê vào chảo, chiên nhanh trên lửa lớn trong khoảng 5 phút. Khi thịt bê chuyển sang màu vàng, cho ớt chuông vào, tiếp tục đảo cho đến khi ớt chuông mềm (3 phút). Chuyển ra đĩa và ăn với cơm :D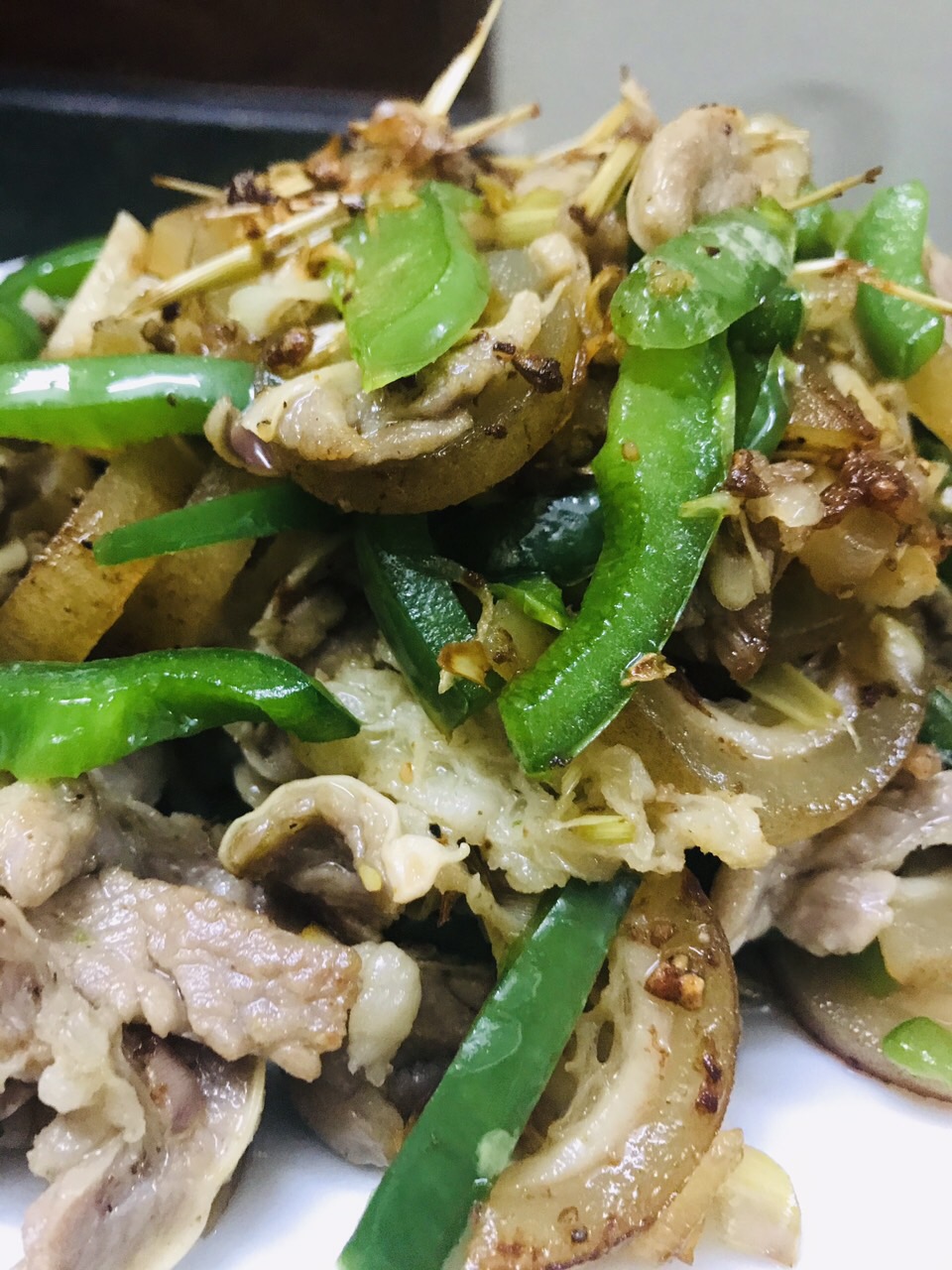 All these photos belong to me
Enjoy it <3 Hope you like my recipe ^^