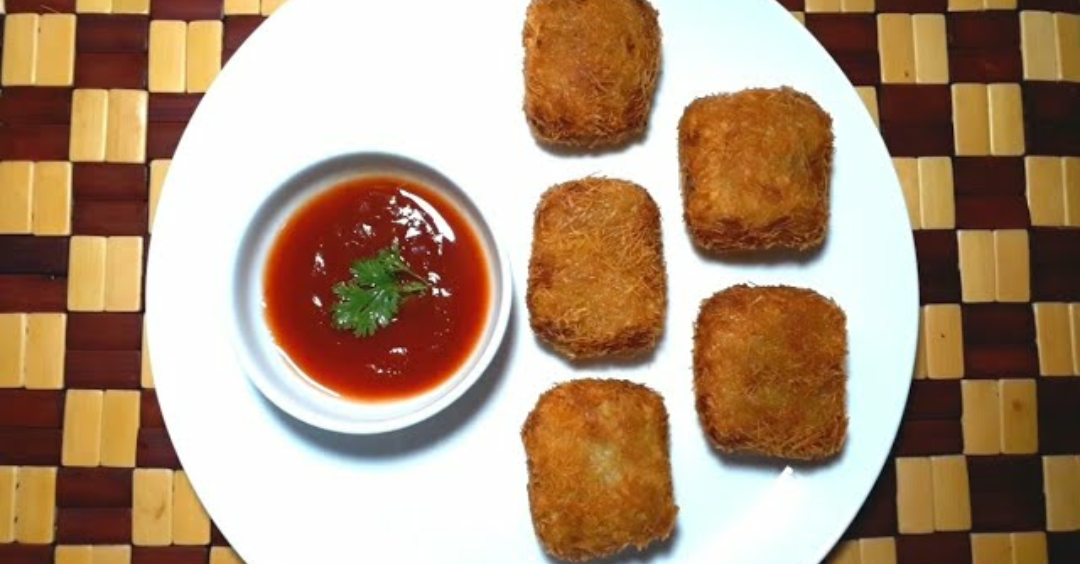 Greetings and Salutations,
I hope all Steemians doing good!
"May the blessings of Allah fill your life with happiness and open all the doors of success now and always."
Today I'm gonna share with you all "Cheera Katlet". Hope you'll enjoy it.
---
Ingredients:
Cheera
Besan
Boiled potatoes
Onion sliced
Green chilli
Red chilli
Coriender powder
Cumin powder
Garlic paste
Salt
Process:
Take a bowl. Mashed potatoes well so that no lumps is there. Then add cheera and other spices. Mix well. Use your hand to give it a smooth mix. Then give it any shape or you can make it typical katlet shape. Then deep it in egg mix then coats with bread crumbs. Deep fry.
A delicious snacks for kids and elders too. Make it and enjoy.
Video Recipe:
As simple as that!
Happy Cooking!!
---
@bdcommunity is an initiative on the steem blockchain trying to help all Bangladeshi standard authors as well as foreigners and share their work to improve their skills. Discord