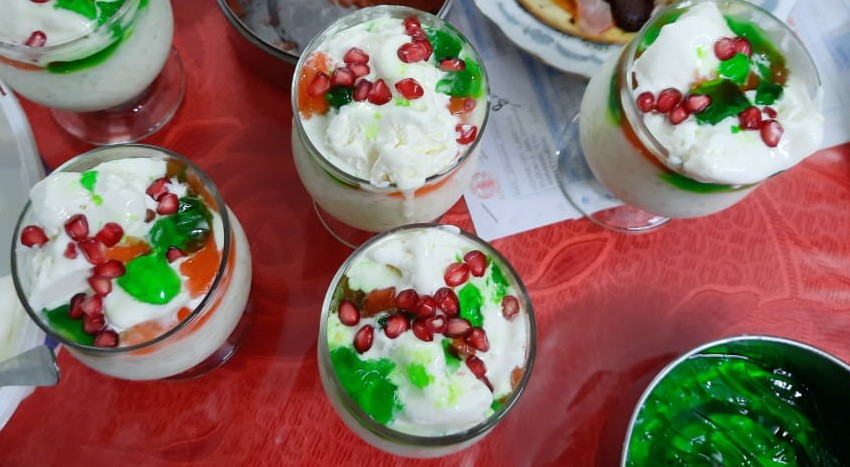 Greetings and Salutations,
I hope all are Hivians doing good!
"May the blessings of Allah fill your life with happiness and open all the doors of success now and always."
Today I'm gonna share with you the recipe of "Fruit Faluda"
---
Ingredients:
Agar agar powder
Sugar
Gelatin
Noodles
Pomegranate
Syrup
Liquid milk
Fruits
Vanilla ice cream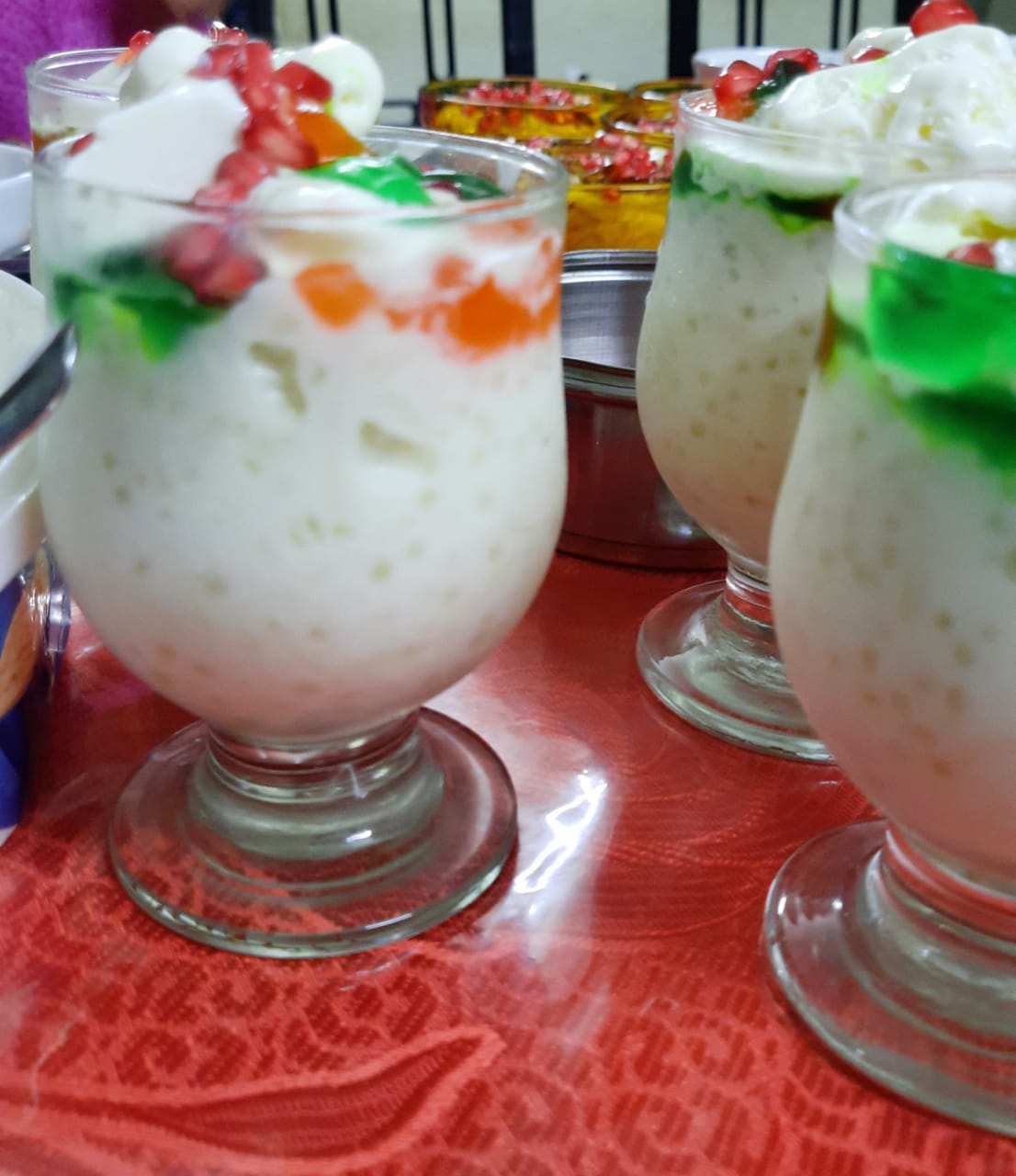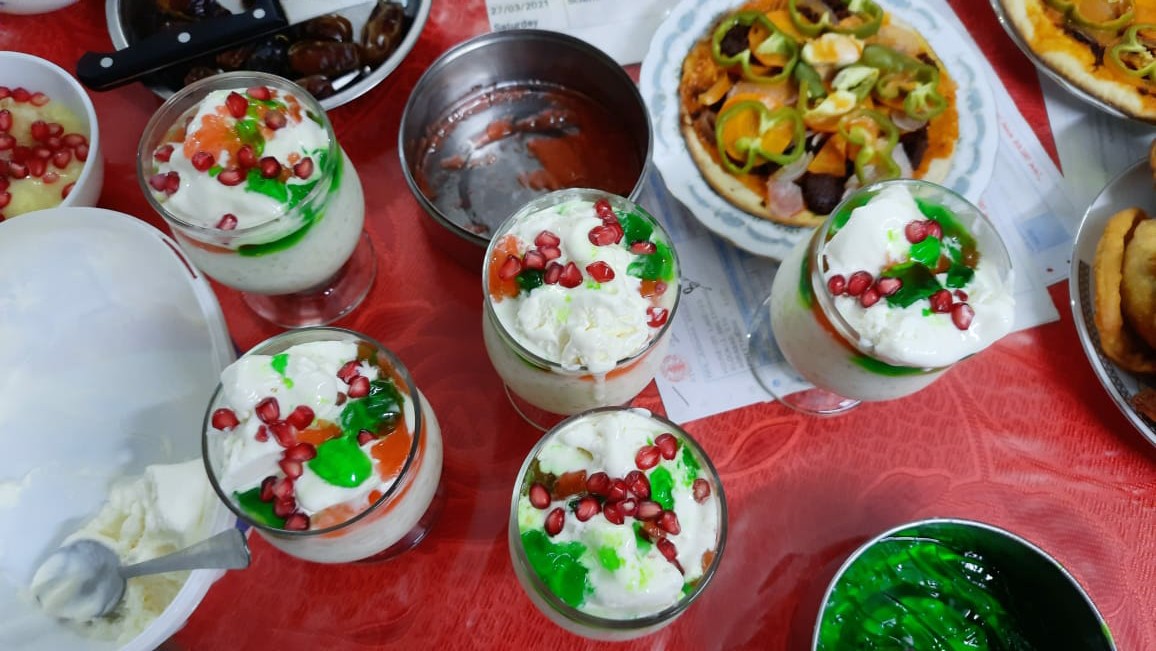 Process:
Take a pan. Add liquid milk and get boiled. Add sugar and agar agar powder. Mix well and turn off the stove. Put out in a dish. Get cool and cut into pieces. Chill it in the refrigerator. Cut fruits into small pieces. Make gelatin in the hot water. Let cool and cut into pieces. Now time to decorate and serve. Take a glass. Put boiled noodles. Then put pudding inside and then ice cream. Add liquid milk too. Garnish with pomegranate and gelatin. Serve immediately.
Serve as a dessert.
As simple as that!
Happy Cooking!!
---