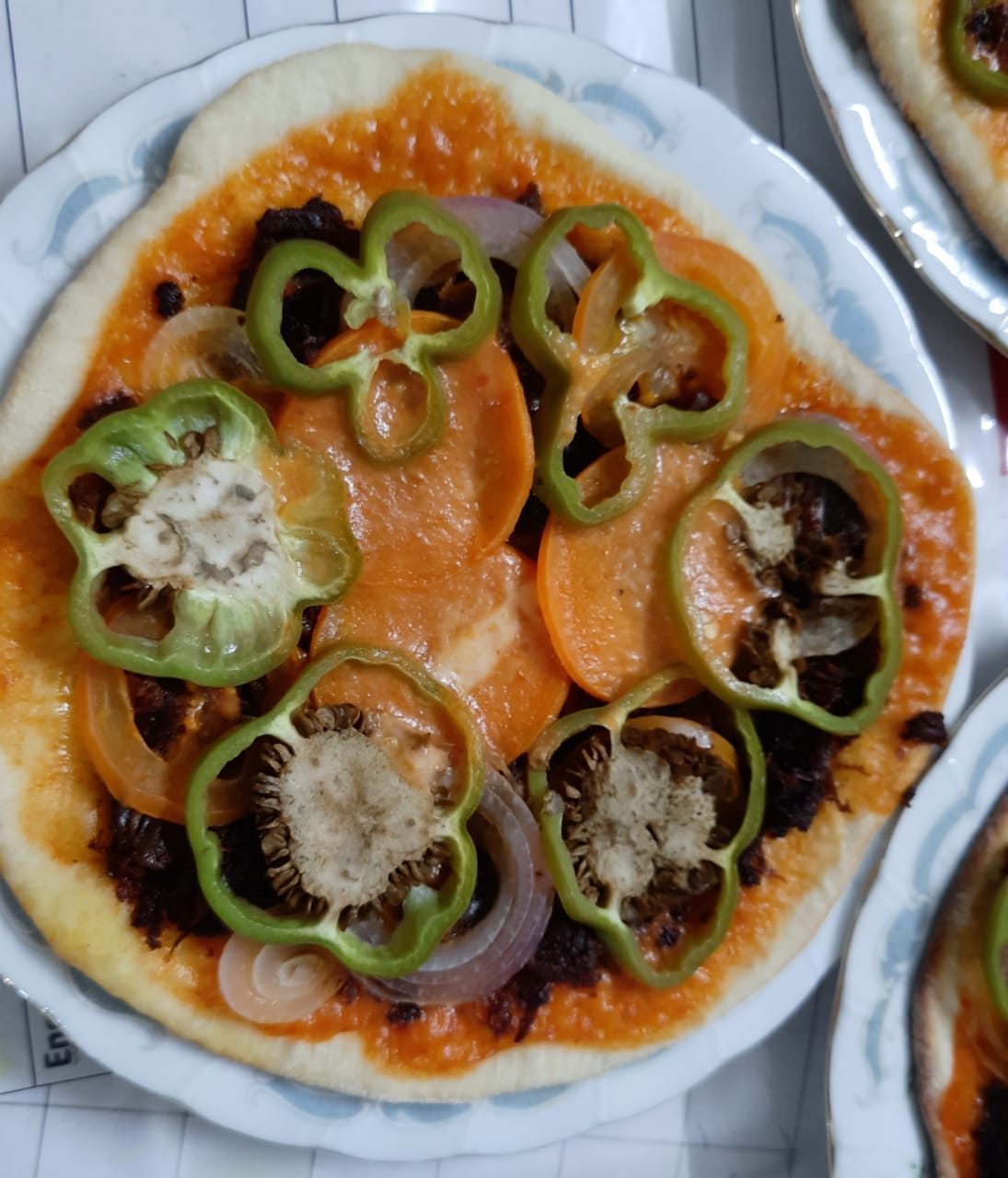 Greetings and Salutations,
I hope all are Hivians doing good!
"May the blessings of Allah fill your life with happiness and open all the doors of success now and always."
Today I'm gonna share with you the recipe of "Vegetable Pizza"
---
Ingredients:
Flour
Carrots
Capsicum
Tomato
Pizza sauce
Tomato sauce
Yeast
Salt
Sugar
Butter
Milk powder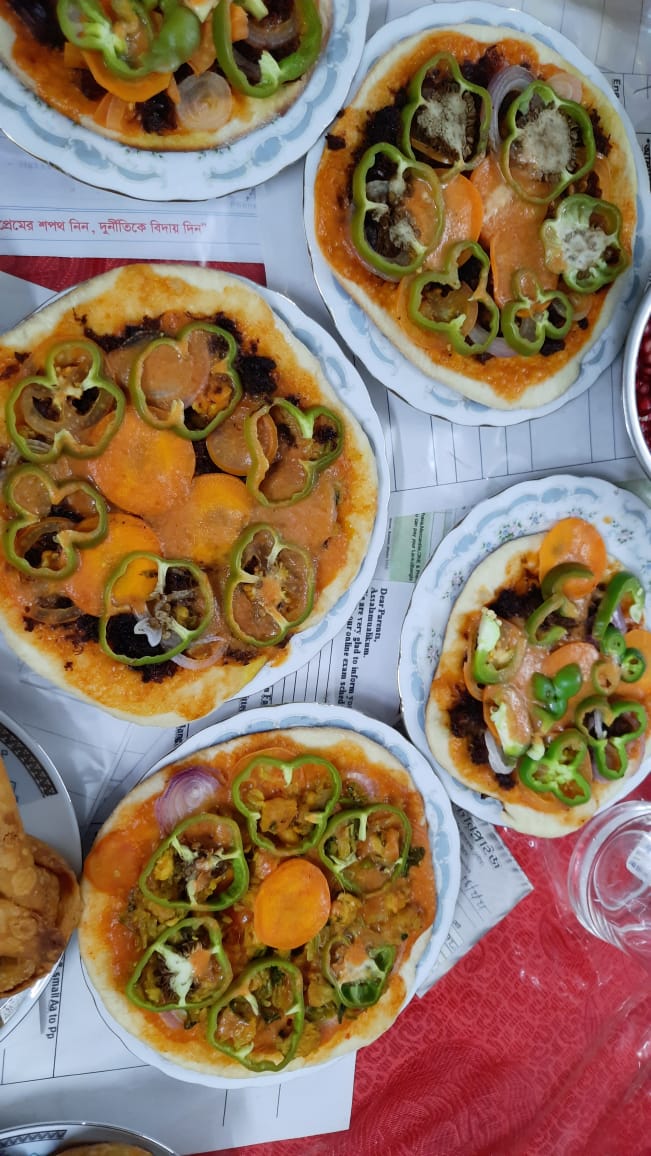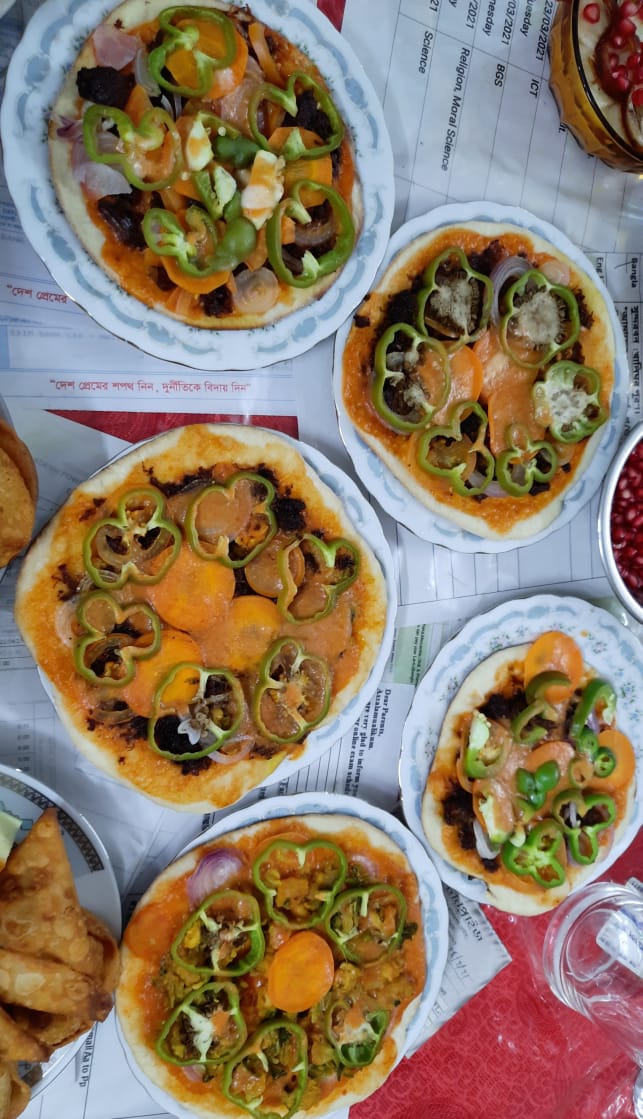 Process:
Take a bowl. Get flour, yeast, salt, sugar and milk powder. Mix all together. Add hot water accordingly and make a soft dough. Take a portion and roll it. Spread in a plate. Brush tomato sauce. Add pizza sauce. Spread tomato slices, then carrots and then capsicum. You can add vegetables as per your test. I didn't add cheese but you can add it. Bake it in the oven or you can make double boiler in the stove and make it. After done cut into pieces and serve.
Serve in the evening.
As simple as that!
Happy Cooking!!
---