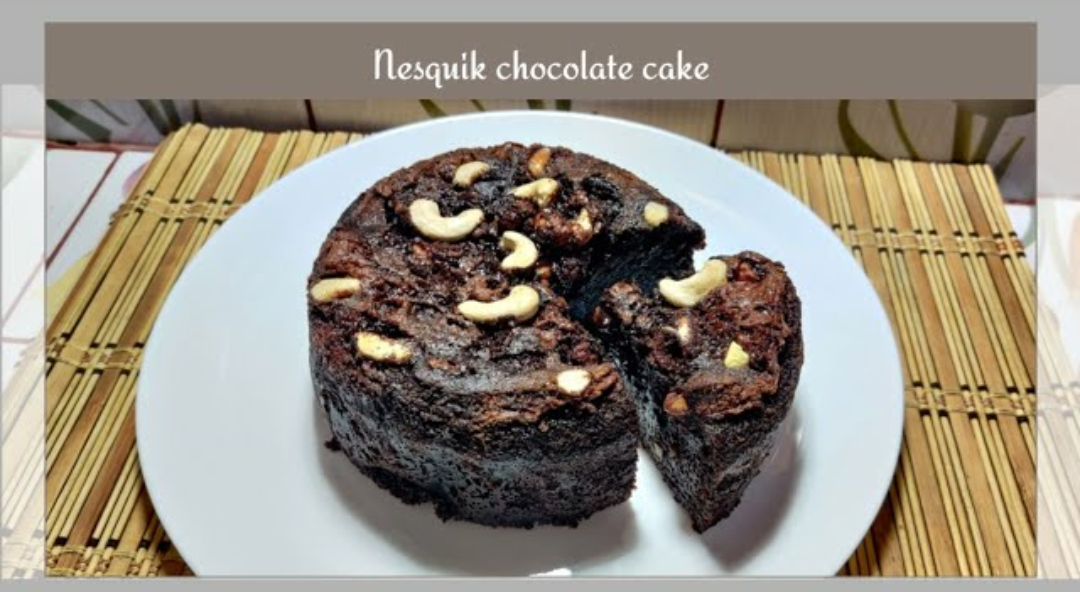 Greetings and Salutations,
I hope all Steemians doing good!
"May the blessings of Allah fill your life with happiness and open all the doors of success now and always."
Today I'm gonna share with you all "Nesquick Chocolate Cake". Hope you'll enjoy it.
---
Ingredients:
Nesquick
Eggs
Flour
Sugar
Baking powder
Salt
Oil
Liquid milk
Powder milk
Process:
Take a bowl. Add eggs. Beat the egg and make foam. Add sugar and oil. Again mix well and make a smooth foam. With all the powder make a mixture. Then add 1/3 flour and mix. Then liquid milk and again flour. Step by step mix all the ingredients. In the stove bake it. It'll take 40-50 minutes to bake.
Cut and serve.
Video Recipe:
As simple as that!
Happy Cooking!!
---
@bdcommunity is an initiative on the steem blockchain trying to help all Bangladeshi standard authors as well as foreigners and share their work to improve their skills. Discord