We had a nice date night planned for the Melting Pot. If you're not familiar with the restaurant, the Melting Pot is a gourmet fondue restaurant. The broth entree is average, but I do love the delectable cheese and chocolate fondues! There is one dish called the Flaming Turtle Fondue where rum is added into the chocolate dip and ignited right there on your table. Cheese and chocolate with fruits and cake treats = yummy!
Plans change...
"Pick you up at 7pm."
"Okay."
Usual pickup area: train stop
For some unexplained reason, my hubby thought I would pick him up at his workplace in the City! 😐
So now we added another hour commute on to our night and the Melting Pot is another 45 mins drive away. Yes, plans changed. Sigh.
We decided to go out for Ramen noodles instead. The broth there is definitely more flavorful than the broth at the Melting Pot. No yummy cheese or chocolate fondue, but the appetizer and entree was good.
---
What happened to me?
Steemit happened. I remember seeing food pictures on my FB feed and saying to myself I would never be one of those individuals snapping away photos of my lunch or dinner. Never!
Look below...
[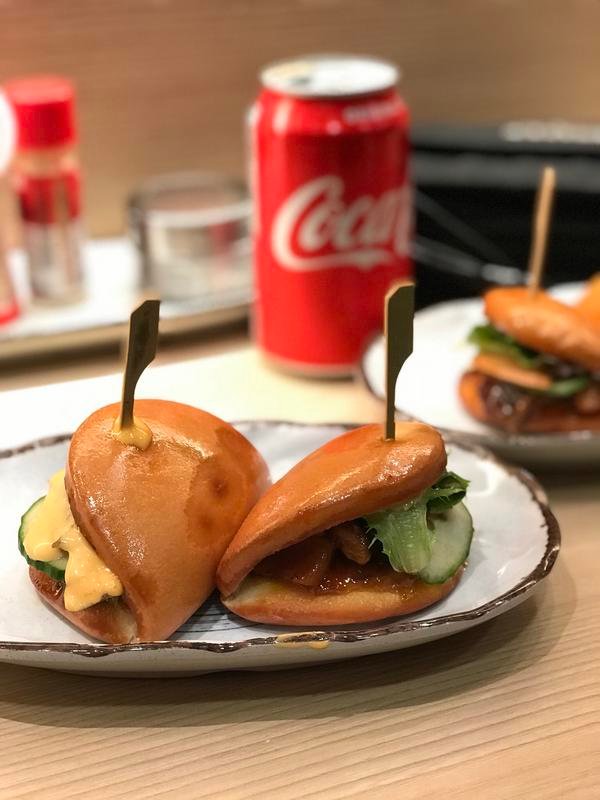 A few more delectable angles of my yummy appetizer. So hypocritical!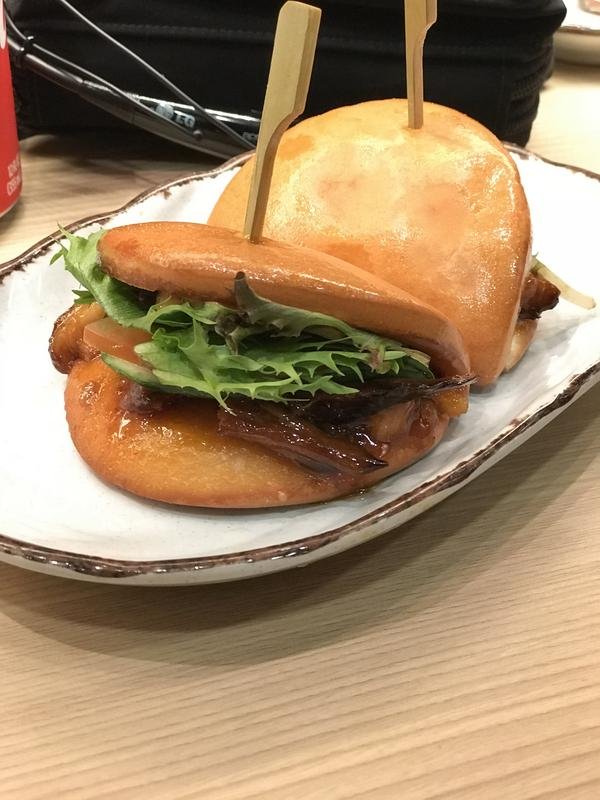 Perfectly toasted bun accentuating the flavorful pork belly inside. It sounds fatty, but it's not that fatty.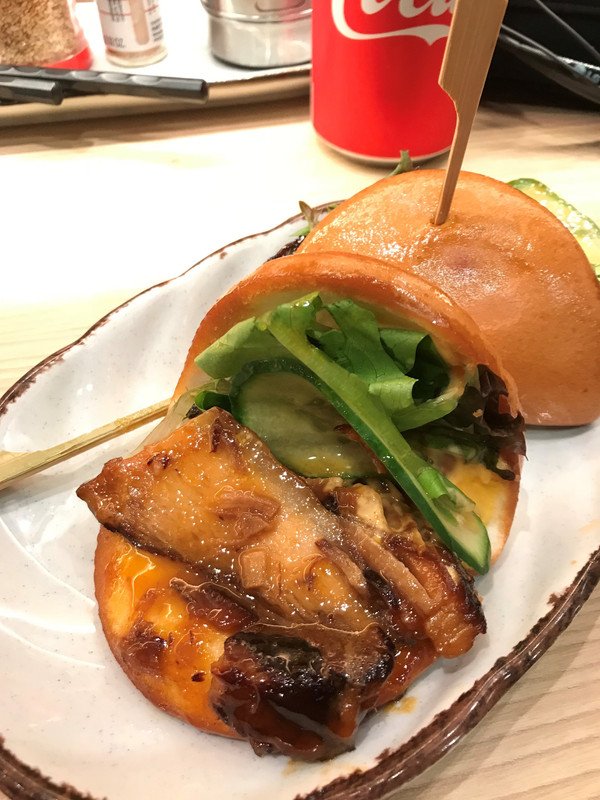 On to the Entree!
The Ramen noodle is a Japanese cuisine. I'm not a big fan of noodle dishes but the broth for this one is actually very flavorful. The same pork belly meat used in the appetizer bun is cooked until the meat is juicy and tender. There is an egg in the soup which I think is typical for Ramen noddles.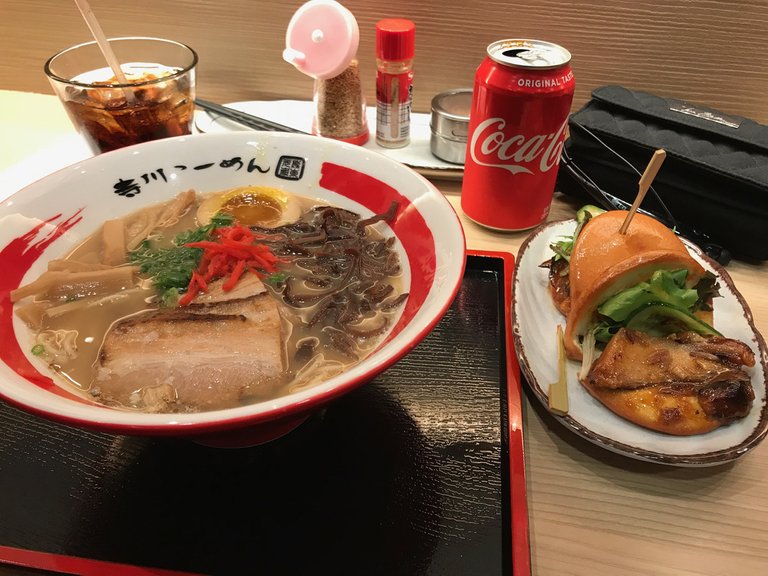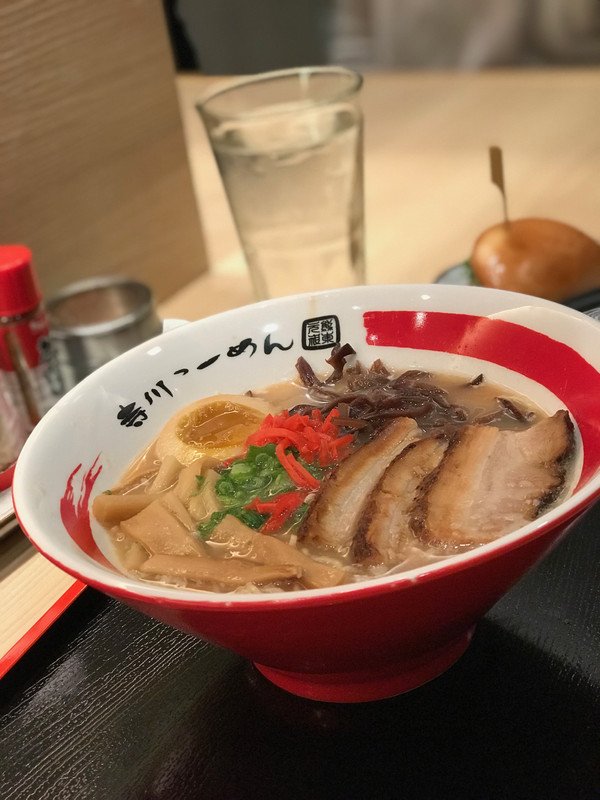 Check out the size of this spoon!
They really do encourage slurping away with the soup 😂.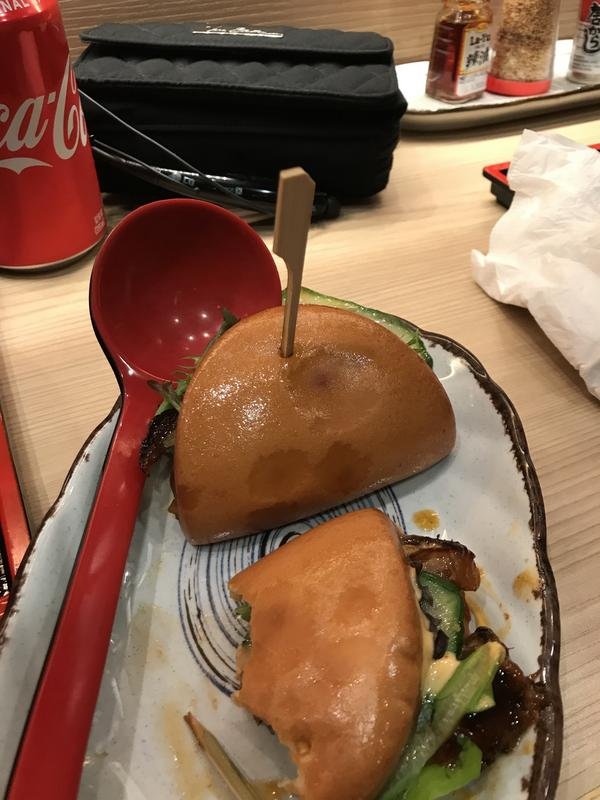 ---
Plans change but...
Plans rarely work out, especially with kids in the picture. We've grown used to adapting to the situation. At the end of the night though, the bun and Ramen were delicious and we had a nice time out. No cheese and chocolate dessert, but a flavorful broth with yummy bun was just as good. At least it'll give us another reason to have date night.

Images original.