Fresh salads are one of my favorite foods.
I don't have any specific recipes, but I like to make them up as I go.
At the @gardenofeden we always have lots of ingredient options for making
once-in-a-lifetime creations.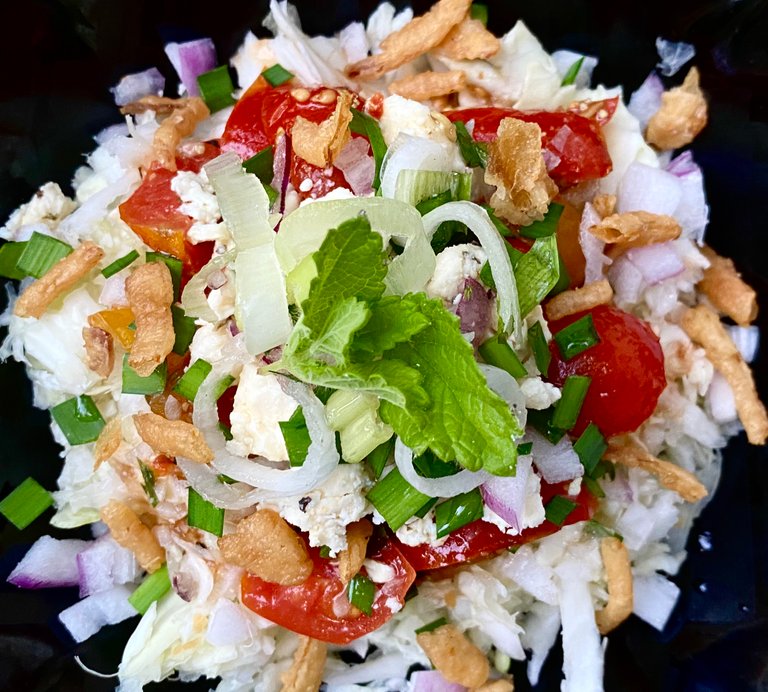 So today I just combined a few of the things we had on hand,
and made this creation for one of our airbnb guests who enjoyed several of our
mouthgasmic meals during her stay!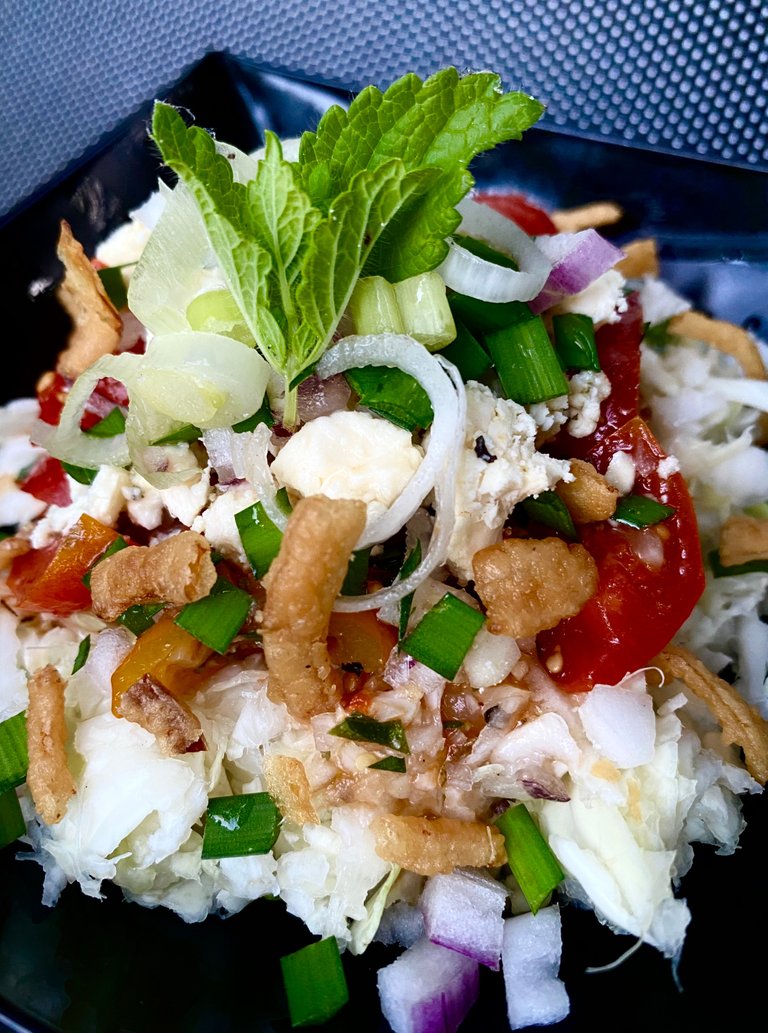 The base was shredded cabbage.
It was drizzled with balsamic vinegar,
a squeeze of lemon,
and a stream of olive oil,
then dusted with salt, pepper and cilantro.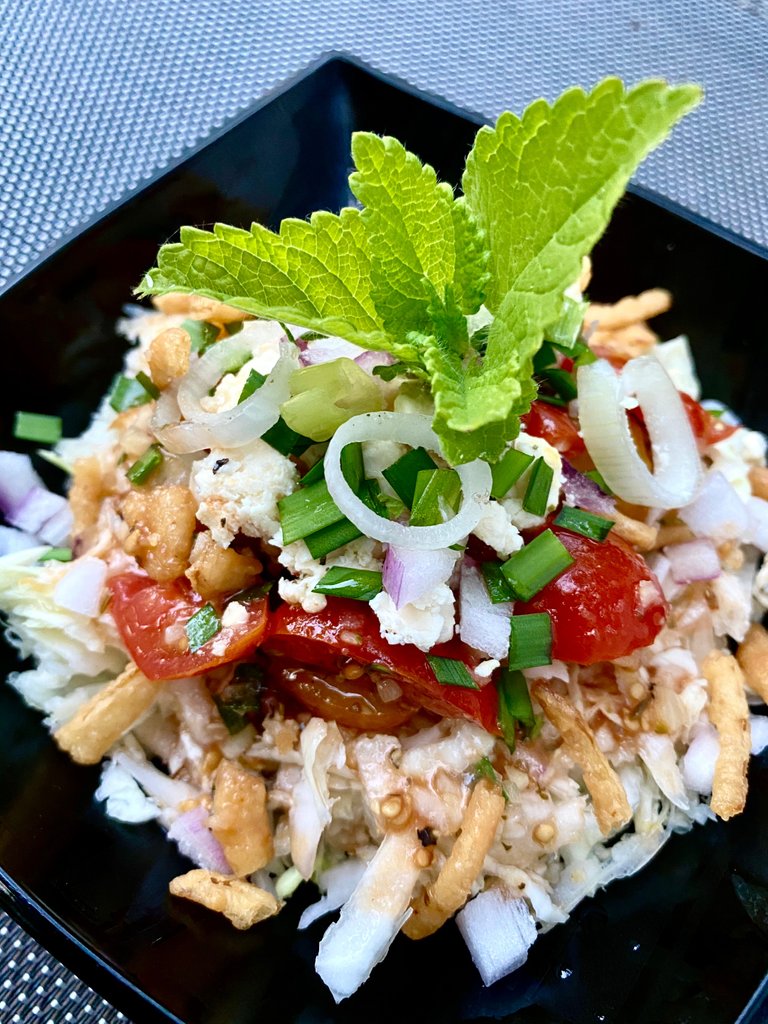 A chopped tomato salad marinated in olive oil,
crushed garlic, salt, pepper and diced jalapeños was dolloped on top.
Then it was dusted with chopped red onion, chopped fresh chives, feta cheese,
fresh chopped lemon balm, and crispy onion croutons.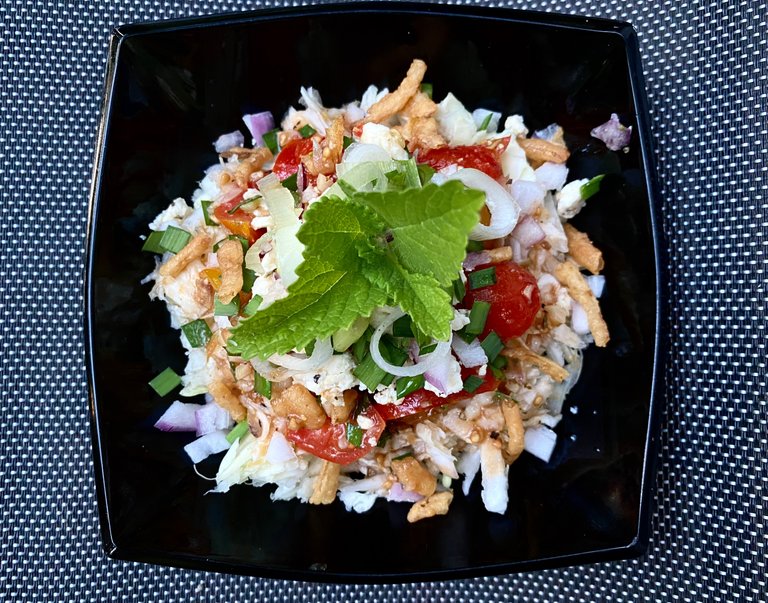 Sliced onion rings and a fresh lemon balm garnish topped this salad.
Our guest was as delighted to eat it, as I was to create it.
It's so great to have a garden from which to harvest fresh ingredients for our daily meals.
Everything about life in the @gardenofeden is exceptional, and I'm grateful to have shared a little taste of our world with our guest, and with you.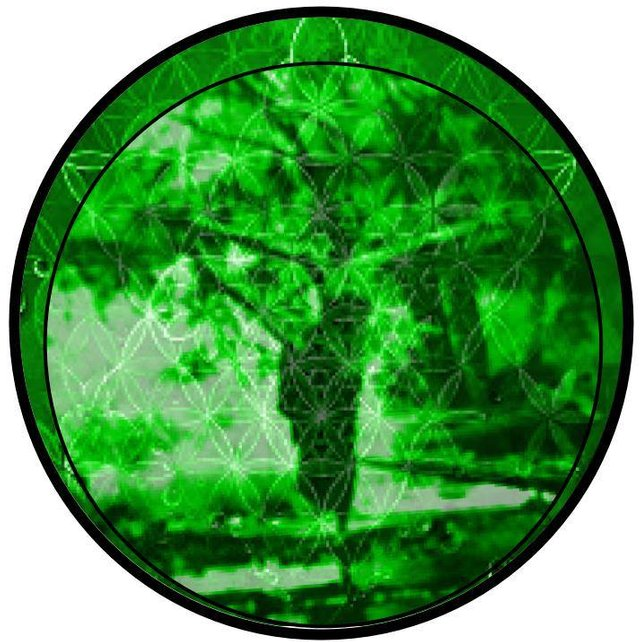 💗 Shellie aka @everlove 💗