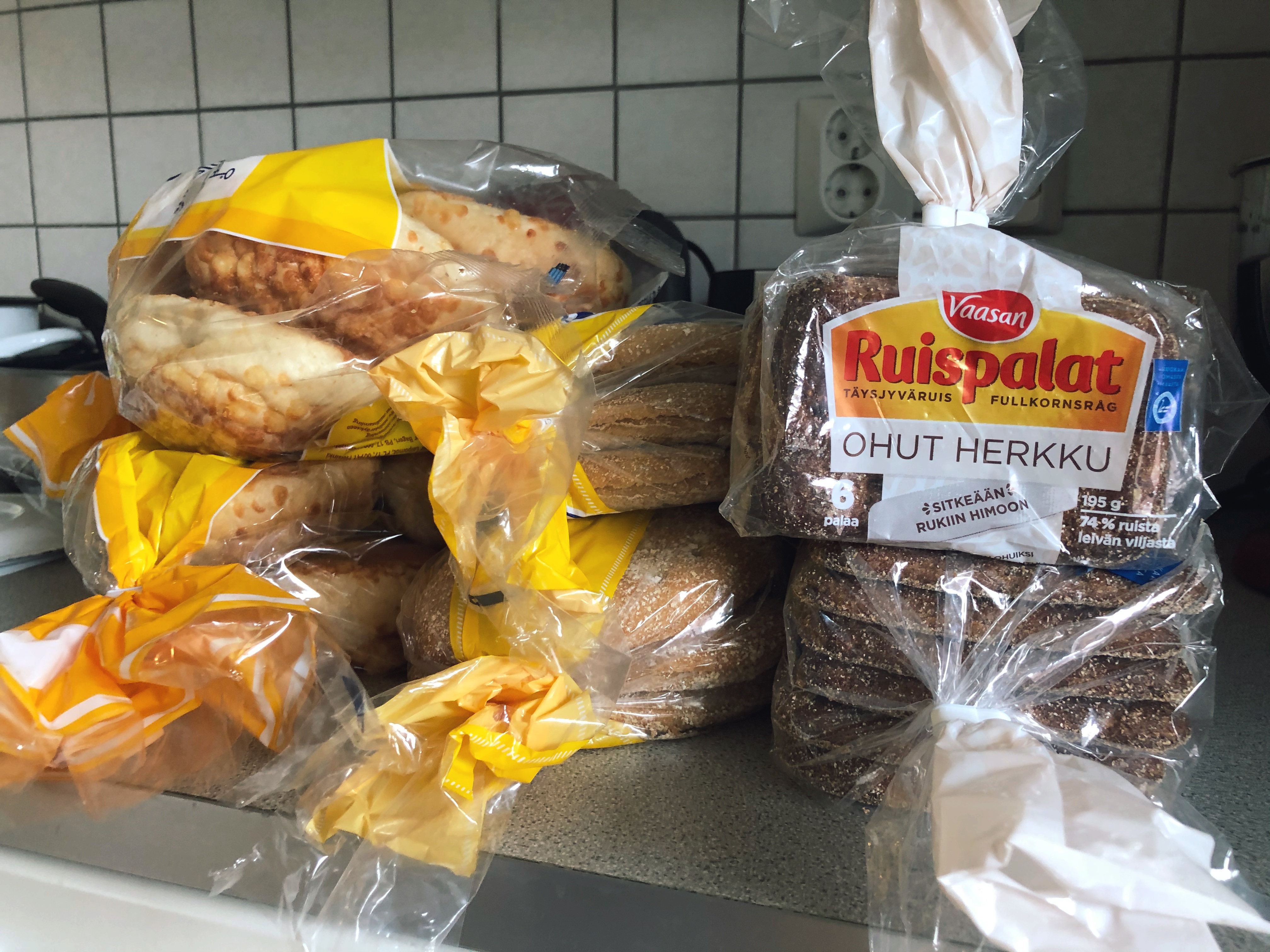 I'm not gonna pretend like I'm the most eco concious person out there, but as a child born during the early 90's recession and growing up in a small rural village, I've learned that you_do_not_waste_food.
These days every grocery store has an insane amount of choices from bread, meat to dairy products, which obviously leads to a lot of waste since they are the kind of products that spoil fast too. People demand to have all these insane choices for a simple thing like bread, and then what ends up happening is half of the stuff goes to trash every day. I'm sure stores try their best to stock the right amount but it's impossible to predict accurate what and when people buy. Tons and tons of food ends up going straight to trash, which are all locked up by the way so you can't go and pick up the leftovers for free. While there are still people starving to death in other parts of the world, we trash our food like there is no tomorrow.
All this waste is a massive problem and I think it can't be that hard to solve. We are moving to the right direction though since people are starting to pay more attention to this.
There is an app called ResQ here in Finland, that allows restaurants and grocery stores to sell their leftovers easily, and for a reasonable price. That way all the partisipants get their moneys worth. Everything sold is either from todays lunch etc, or groceries which sell by -date is that day or the next. It's not spoiled food, but mostly something you wanna consume pretty soon. I've had the app, per my sisters recommendation, for a long time, but I hadn't used it cause every time I checked it, all was sold out.
Last night I dug it out, checked what restaurants and grocery stores near me are putting out something I'd be interested in, set them as favourites and put on notifications. I'm most interested in the 'pig in a poke' type of bags from grocery stores. I've seen bread bags, fruit and veggies, and completely random bags listed for very fair prices.
Today I got a notification that there are two bread bags available, 3€ each, in a store nearby, and I jumped to the opportunity. I payed with Apple pay straight in the app, and went to pick up my bread bag, super easy. They show the value being around 8€, but I'm pretty sure the one I got would be closer to 12€. A bargain for someone who happens to really like bread!
I'm definitely gonna keep my eye on the app every day now and snack up all the good deals. Might need to get a bigger freezer though. And a dog.
Do you have anything similar to ResQ app where you live and have you used it?