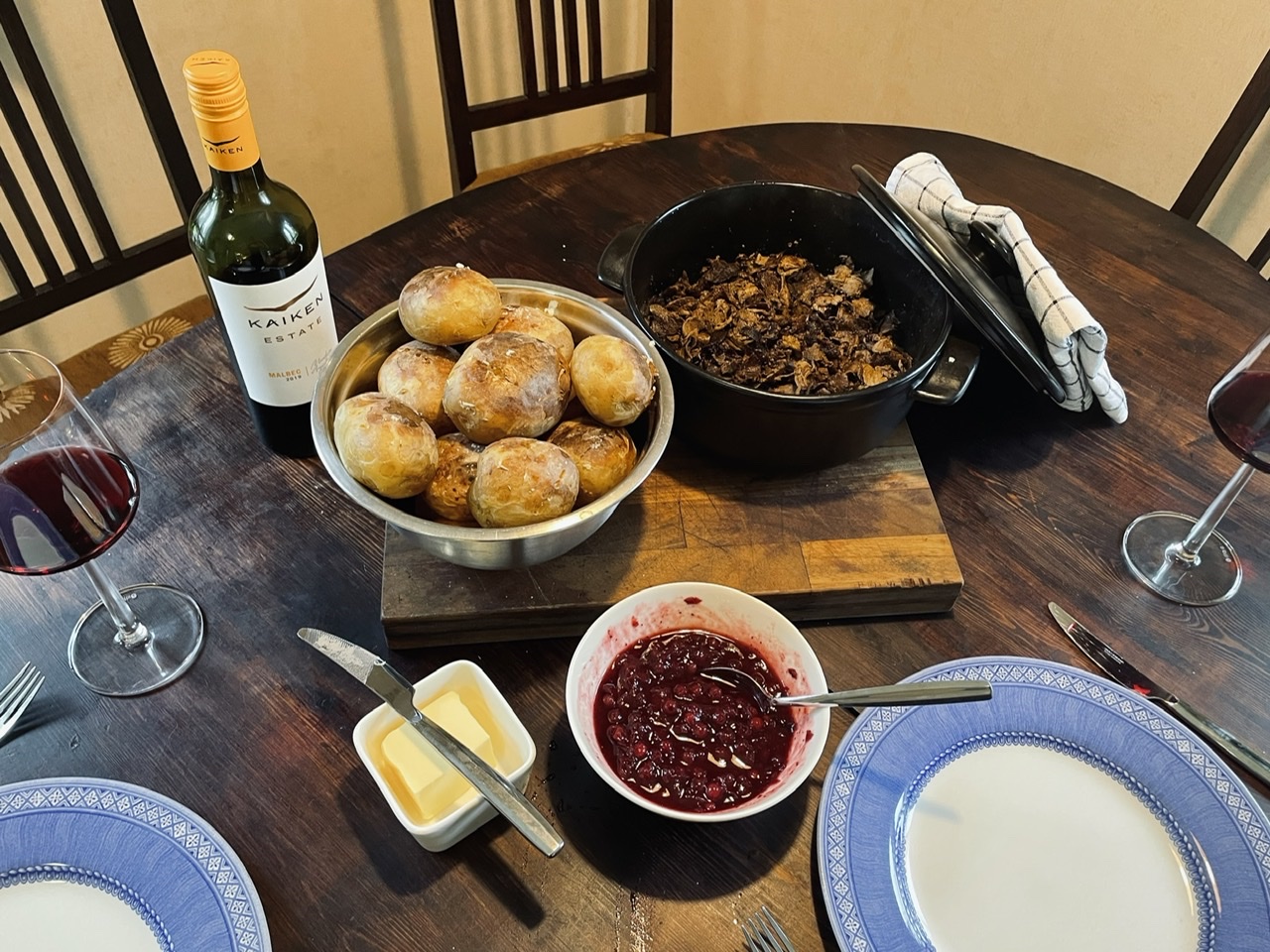 Autumn and hunting season is starting so it's time to make sure there is space in the freezer for fresh meat and eat away last year's prey.
I finally made special sautéed venison which needs a bit of planning but when timed right doesn't actually require much of active cooking.
I took out a cute piece of roast from the freezer the night before and let it thaw in the fridge for about 12 hours. The trick to this dish is to cut the meat into almost translucent slices with a sharp knife when the meat is still really frosty. You don't have to pay attention to which way the grains go because the slices will be super thin and cooked slowly so they'll be very soft in the end.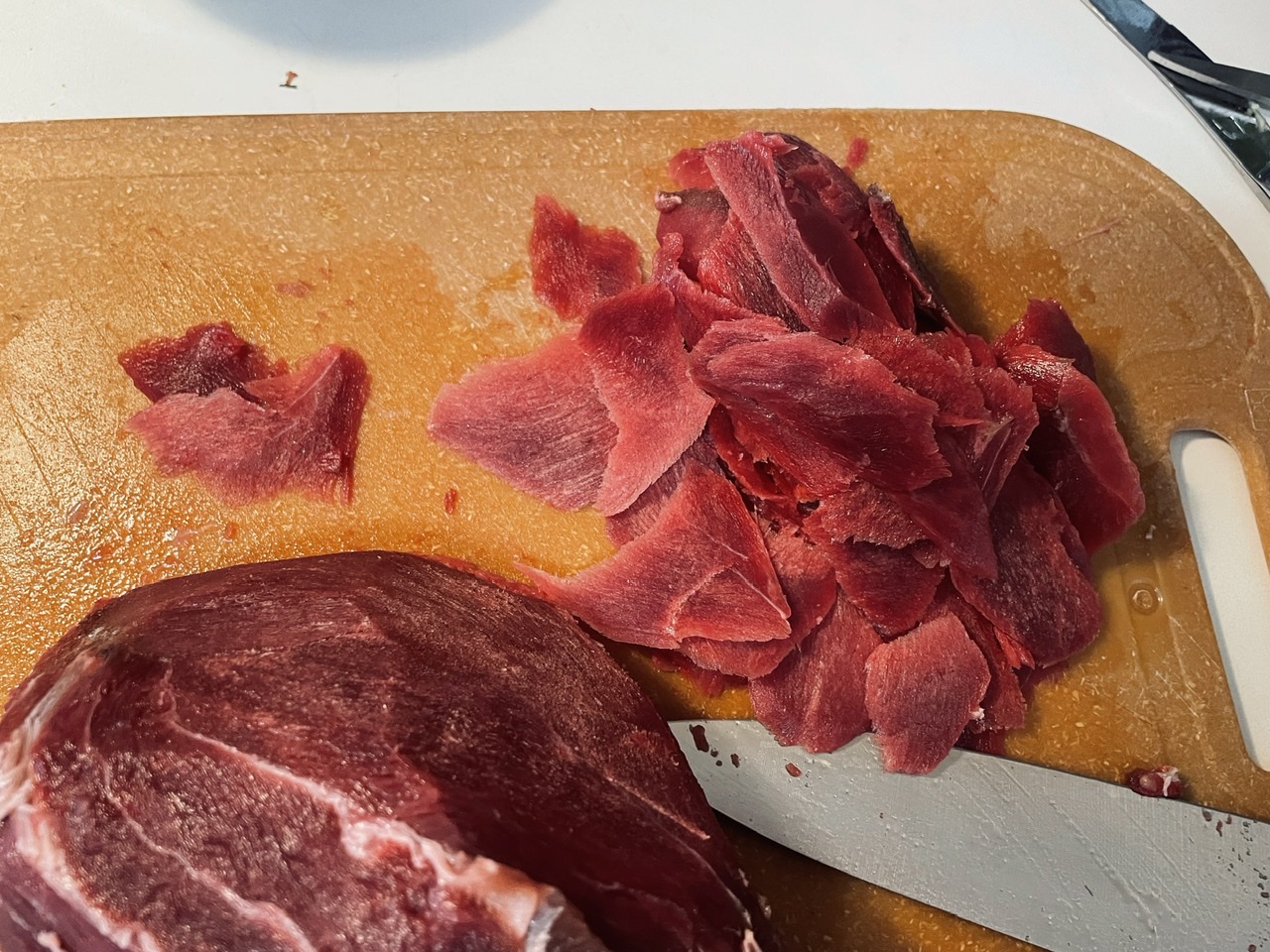 Some people throw the meat straight to the oven to slowly cook but I like mine well roasted and it's faster when you get a nice colour on it in the pan with high heat first. This is where I also season the venison with just salt and pepper, it's all you need for this.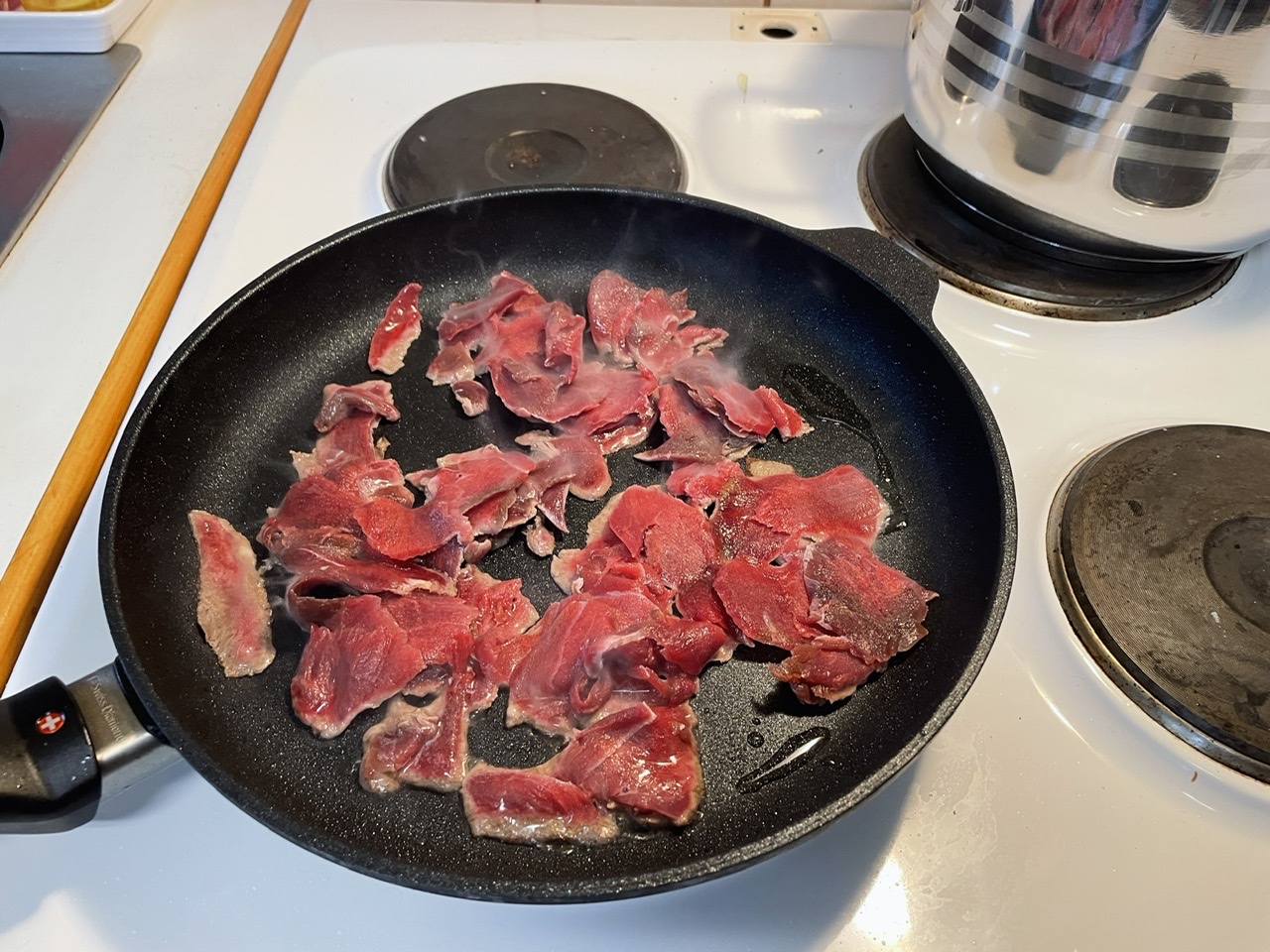 Moose meat has very very little fat, basically nothing, so it's often adviced to add fat in some other form when cooking venison, it can be bacon, pork in some other form, or my favourite; butter. Here's the second most important part to the dish after the thin slices and proper Maillard reaction, the only moisture for the roast is butter, not water, no bouillon, just good ol' butter, and lots of it. Here's about 50 grams and later I added another 50 because it looked like it needed it. You can't put too much, if in doubt, just toss in more. The dry meat will really just soak up all that delicious butter which softens the game-y flavour that otherwise can be too strong.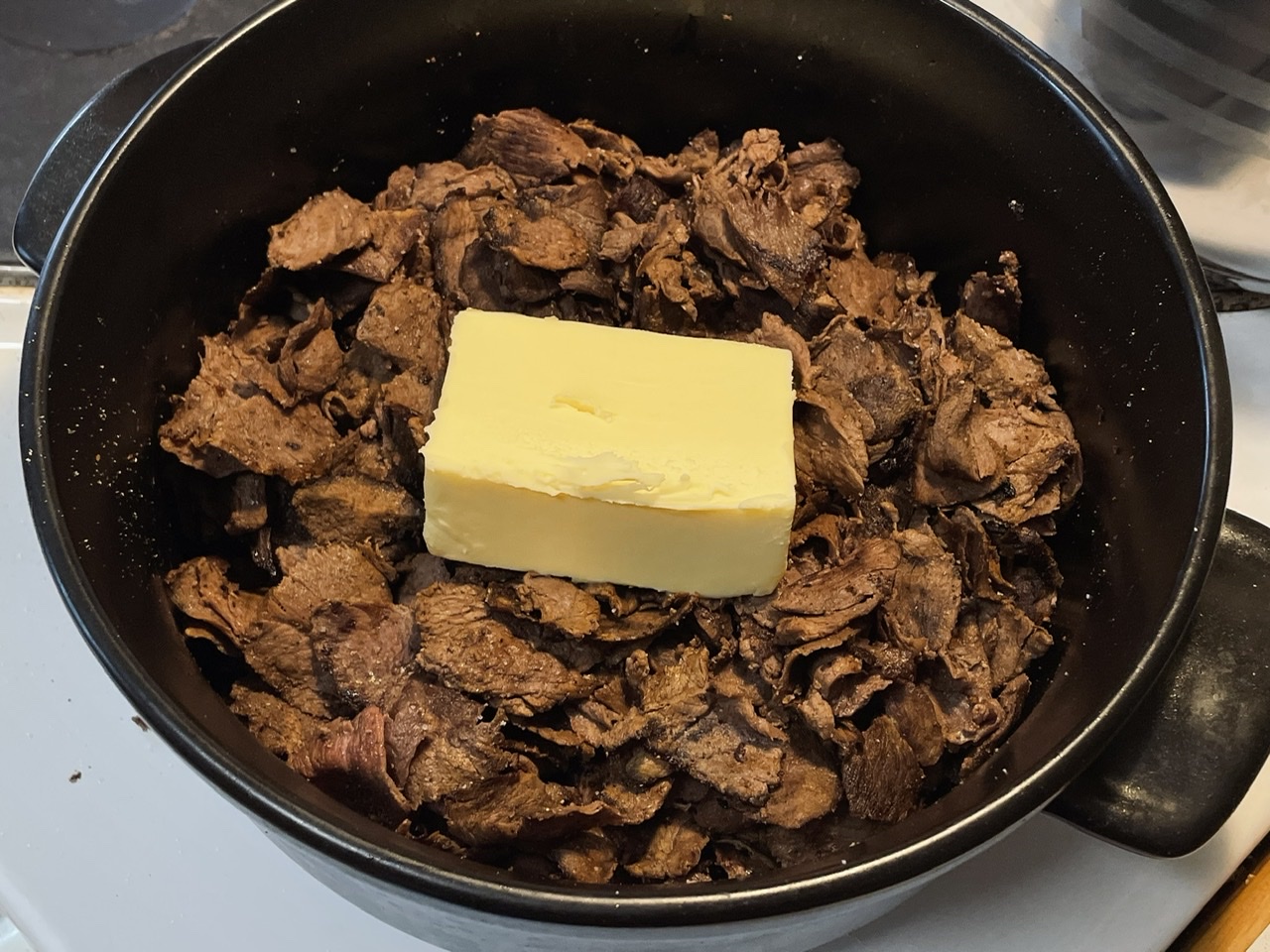 I put mine in 175 Celsius oven for about three hours, that was enough since I didn't have that much meat and I already got it going in the pan. On the last 30mins or so I put in my potatoes and after taking the meat out I cranked up the heat to 225C. Most often sautéed venison (usually reindeer if you have it in a restaurant) is served with mashed potatoes but I was too lazy this time so roasted it is.
It is also imperative to serve sautéed venison, and actually almost all venison dishes with lingonberries. Mine were from the freezer, just smashed a bit with a fork together with lots of sugar.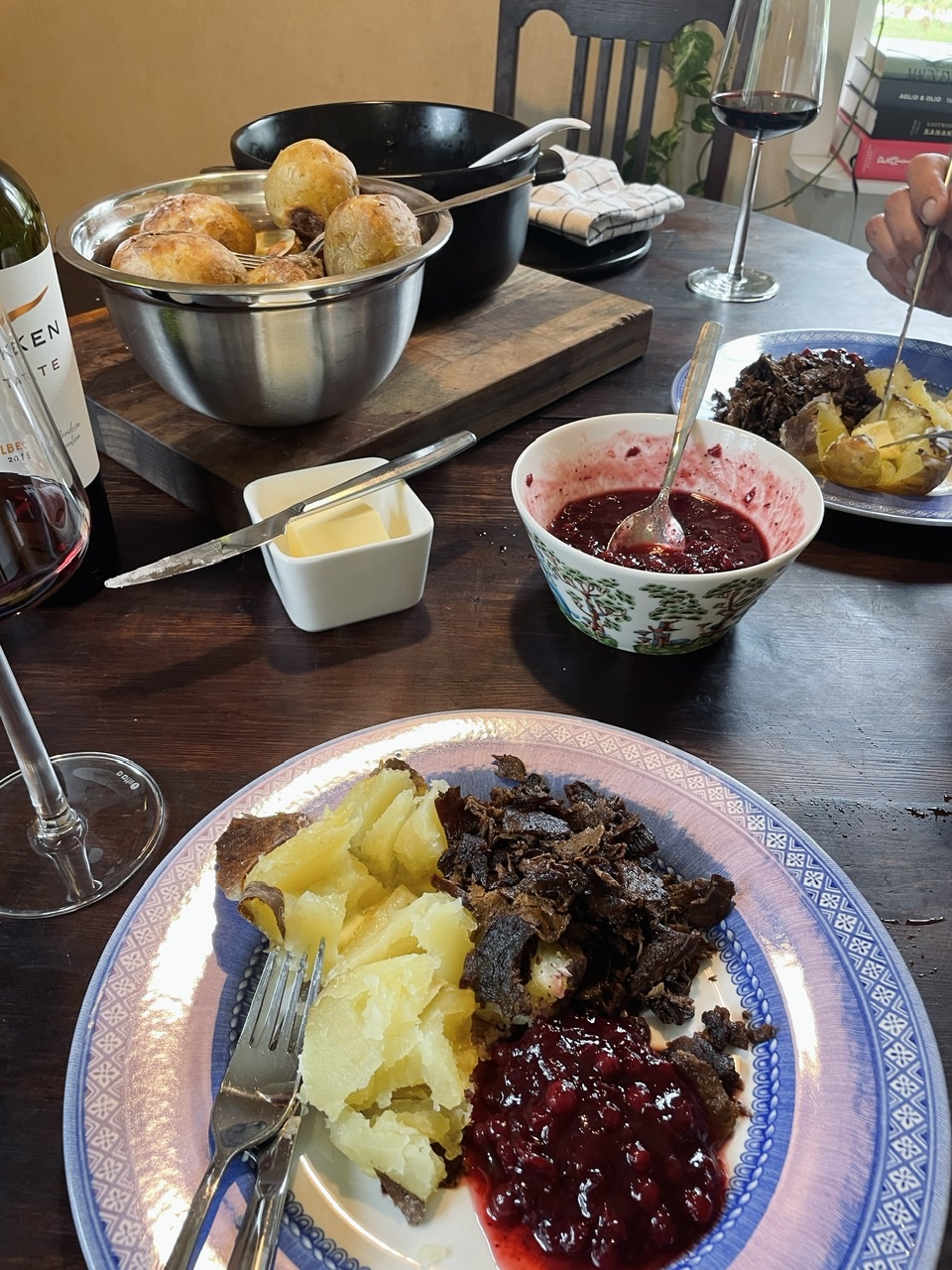 Food like this is super simple and it's not meant to have exotic spices and complex flavours, it tastes like Finnish forest and pure nature.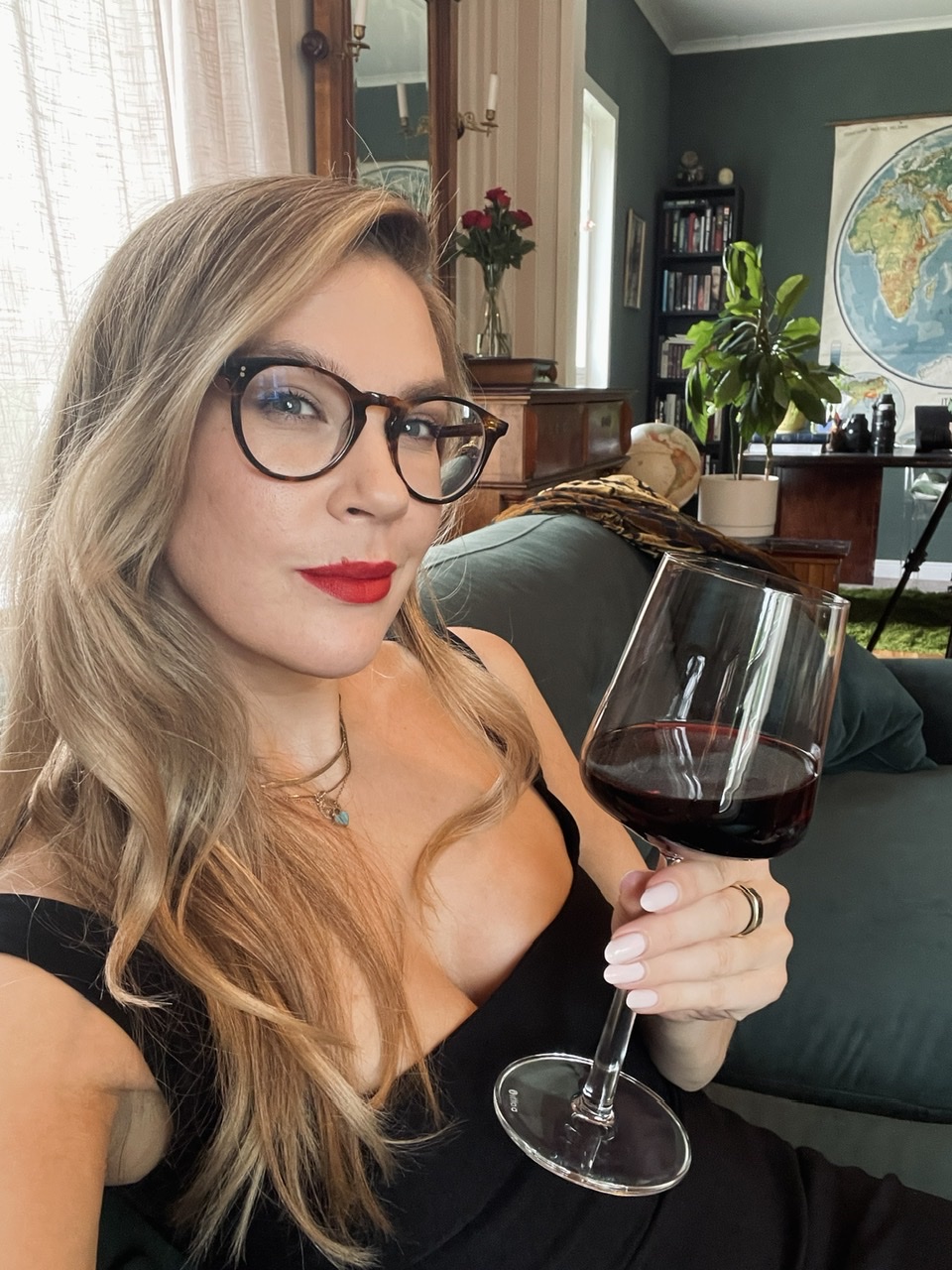 I'm clearly the dessert.