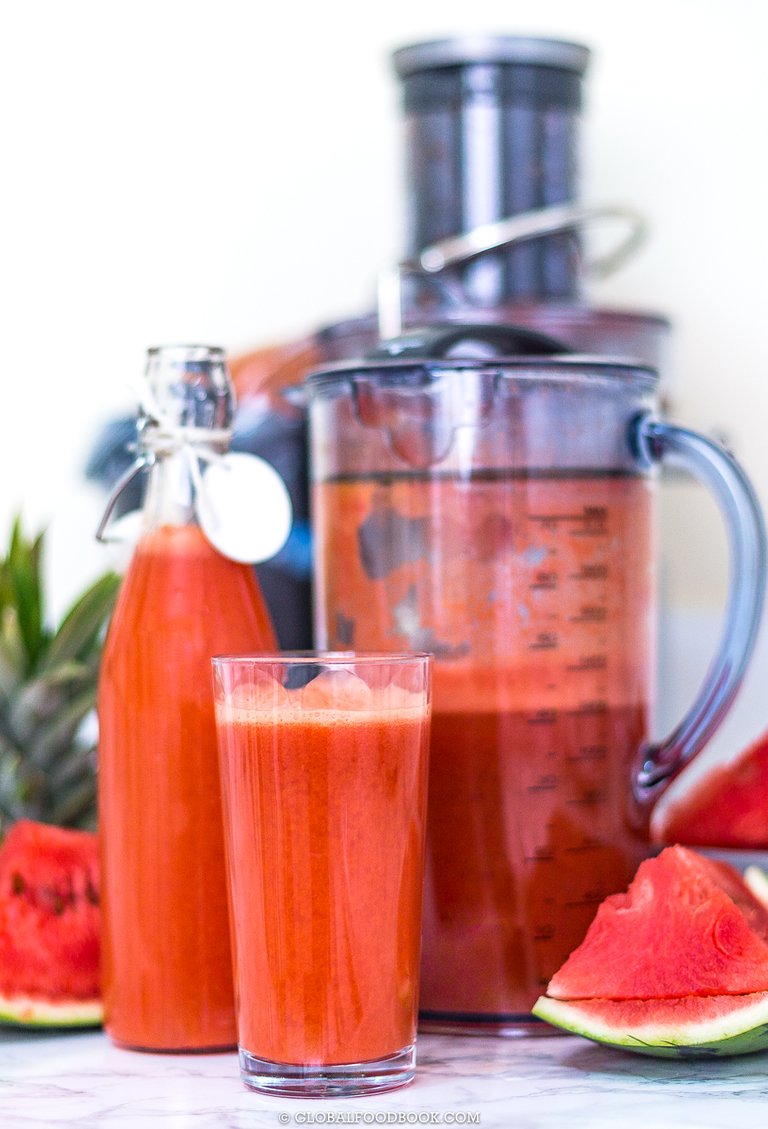 Looking for a refreshing homemade juice?
Well, if you are searching for a classic fresh juice that is packed with the right nutrients and flavour, then I have exactly what you need right here. This pineapple, watermelon and carrots juice is simply a WIN WIN!
This juice recipe is pretty easy and straightforward. Simply wash, peel and cut up the pineapple and watermelon, then just peel the carrots. Throw them into a juicing machine to get them all juiced up. Just as easy and simple as that. An easy recipe that is so pleasant to indulge in. Just go for it!
Watch this short clip on how to make this juice. Don't forget to SUBSCRIBE to my YouTube Channel for instant updates.

Read the full story behind this recipe via https://globalfoodbook.com/recipes/pineapple-watermelon-and-carrots-juice
Join us on other social media platforms:
YouTube: http://bit.ly/gfb-subscribe
Instagram: https://www.instagram.com/globalfoodbook/
Twitter: https://twitter.com/globalfoodbook