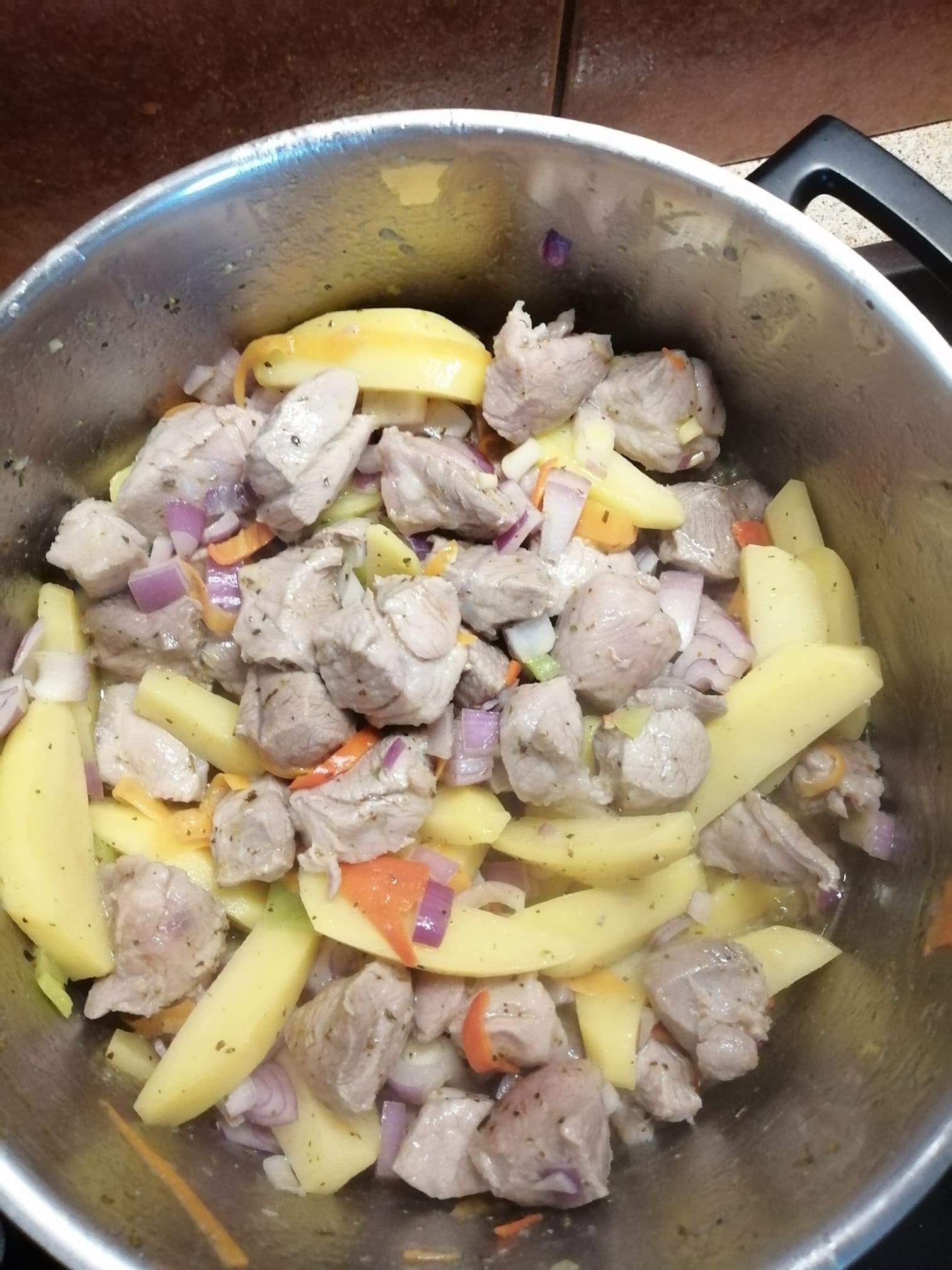 Good morning my friends and happy Sunday, today I get for you a special meal with tasty ingredients and very short time of preparation, please take a deeper look
Ingredients
1 kg pork pan in cubes 3-4cm.
1-2 tbsp. olive oil
1 glass of white or red wine
Juice of 1-2 lemons
1kg full of oregano
1kg sweet paprika
2-3 sprigs of fresh thyme
1kg Herbs de Provence herbal blend (optional)
Grate 1 lemon
2-3 green & red peppers in strips (optional)
1k.s. mustard (optional)
Salt and pepper
Preparation
Remove the meat from the refrigerator 30 minutes earlier and dry it well with kitchen paper.
Heat a large heavy pan well and add the olive oil. Add the pieces of meat (in 2 portions depending on the size of our pan). Saute well over high heat, on both sides to get a nice pink color. Add the peppers and sauté for a few more minutes. Season with salt and pepper and quench with wine, rubbing the bottom of the pan with a wooden spoon. Add the lemon juice and a little hot water (1/2 with 1 cup) and cover the pan with its lid.
Lower the heat to medium and cook for about 20-25 minutes to soften the meat.
Remove the lid, add the herbs, turn up the heat and cook for a few minutes until it is left with its oil. In this phase we add the zest and the mustard, if we use it.
Enjoy warm and without delay with hot pancakes or bread and tsipouro.
That's all folks
Stay safe and healthy my friends and take care of your people
My best wishes from Greece