Aloo Ke Kabab Recipe | Potato Cutlet Unique Kabab Special Restaurant Style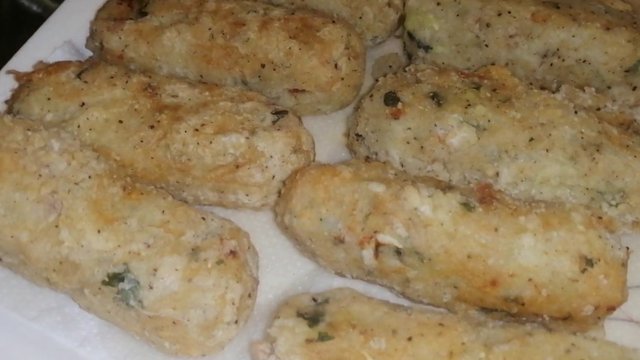 Welcome to My City Food Secret:
Aloo Ke Kabab Recipe. simple and easy way to make this recipe just combine all ingredients together and make a kabab and fry it. Very easy to try even if you are a beginner or bachelor looking for some easy recipe ideas. In kabab recipes, aloo kabab is the best in taste and all type favourite of foodies. Tasty aloo kabab recipe for potato lovers. If you are looking at how to make potato kebabs restaurant style then find this recipe video and make tasty aloo ke kabab for your family and friends. So let's move in Hinz Kitchen and prepare this recipe
Ingredients
Mashed Potatoes – 3 Big size
Salt to Taste
Red Chili Powder – 1/2 Tsp
Garam Masala Powder – 1/2 Tsp
Cumin Powder – 1/2 Tsp
Coriander Seeds – 1/4 Tsp
Chaat Masala – 1/2 Tsp
Lemon Juice – 1 Tsp
Bread Crumbs – 2 Tbsp
Chopped Onion
Green Chilies
Fresh Coriander
Corn Flour – 1 Tbsp
Method:
Boil non-starchy potatoes. Peel the skin and mash it.
Place the potatoes in a bowl and add spices.
Add Salt, Red Chili Powder, Garam Masala Powder, Cumin Powder, Coriander Seeds, Chaat Masala, Lemon Juice, Bread Crumbs, Chopped Onion, Green Chilies, Fresh Coriander and Corn Flour.
Mix all the ingredients together.
Make a kabab of desire shape. I made circular kababs.
In a pan, add 1.5 tbsp of oil to fry the kabab.
Initially place kabab on high heat and after a minute turn the heat to low so it perfectly fries with a crispy texture.
Take out kabab on kitchen pepper to absorb excess oil.
Serve it with green chutney or ketchup.
---
---
---
---
Click on the Logo To visit Our official Youtube Channel!