Well, it's not easy at all.
First of all the original pizza neapoletana must be baked at about 480 degrees centigrade and the baking takes no more than 90 seconds. It's really cannot be achieved in a traditional home oven, because the degrees can go maximum up to 270-300 degrees, which is almost half the desired temperature.
Still, if you have a good will, results may be very promising, but you will not be able to name your pizza "Neapoletana".
By far the most similar results I got with this one: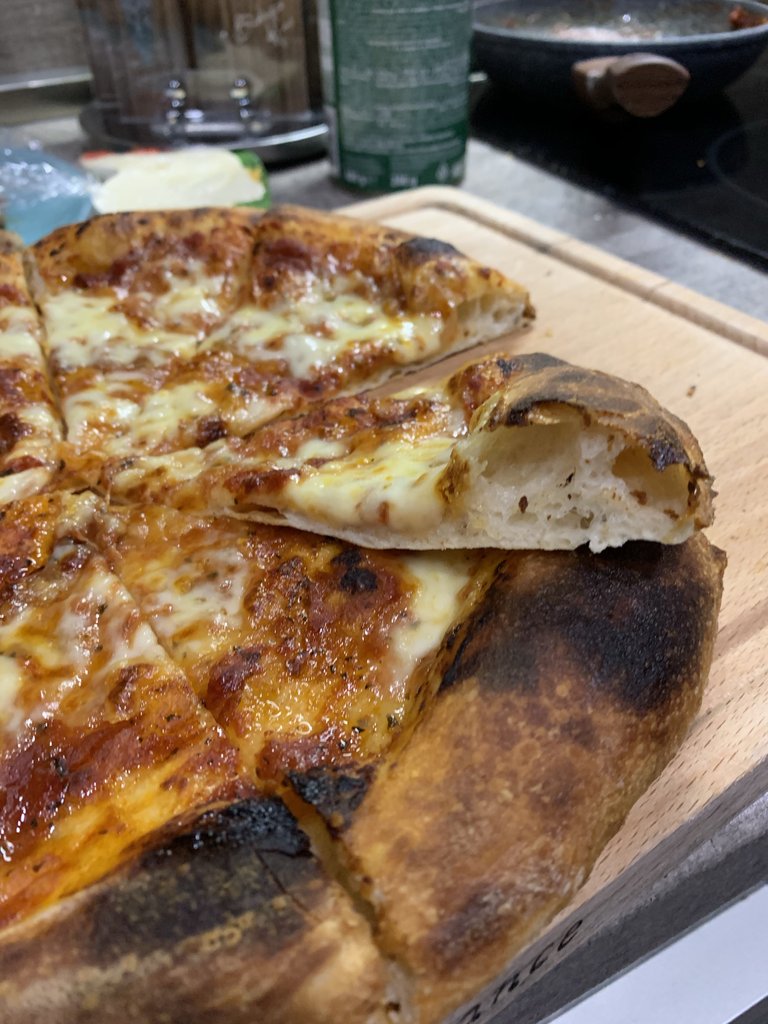 It's still not perfect, but that's the best results I managed to achieve with my attempts.
Apart from the oven problem, finding a type 00 flour is very challenging too, because I live in Bulgaria. There are some shops, that sometimes sell this type of flour, but recently I haven't been able to find any. So... I replace it with the most commonly used all purpose flour here - type 500.
I tried a large variety of hydration of the dough. From 50%, up to 70%, and the more moisturized dough gave the better results.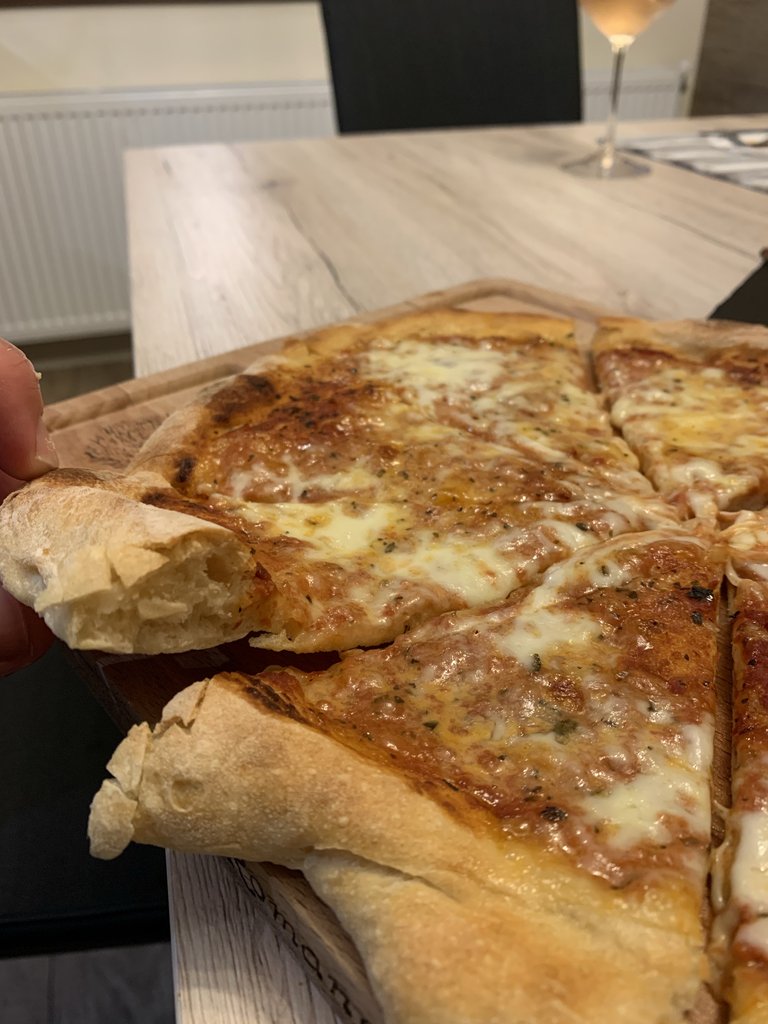 Yet, it was not enough at any means to satisfy me in the quest of searching the perfect one. The outside board didn't seem to be rising enough. The temperature of the oven may be one of the reasons for the board not to rise enough, but it was clearly not the only one. I decided going on experimenting with dough.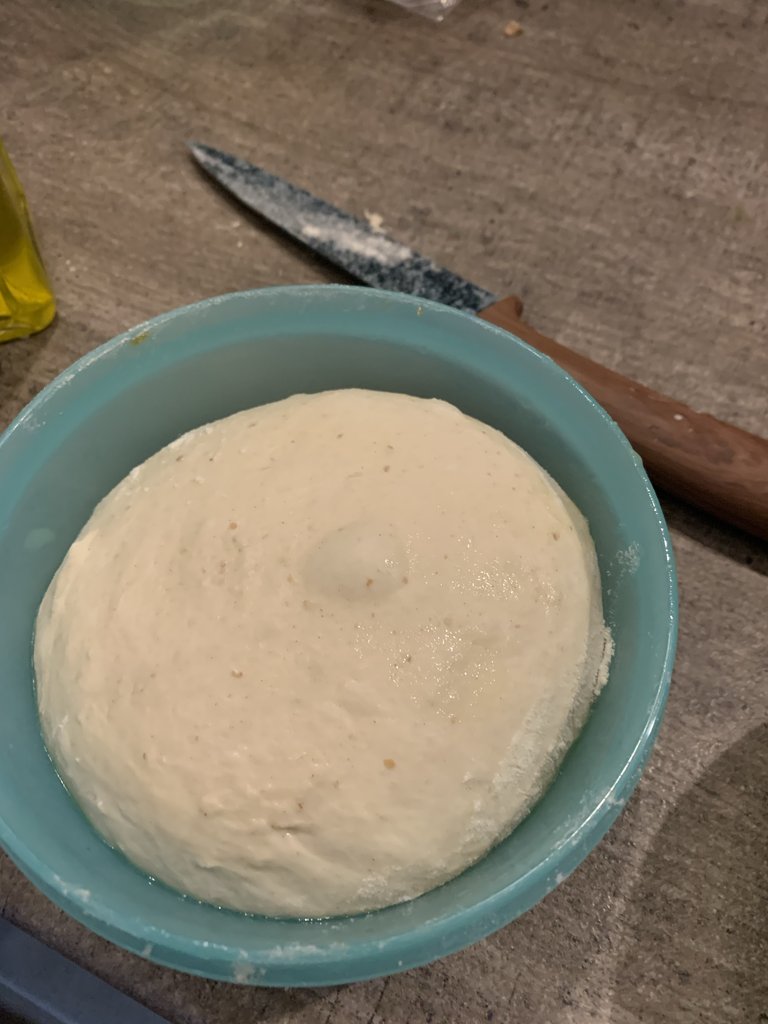 I then decided playing with the other variable. First attempts were made with traditional bakers yeast, and I decided to try making a sourdough pizza. The last photo shows the dough, fermented with wild yeast, which I started from scratch in my own kitchen. It already was looking a lot more different from the previous pizza doughs, and the results are here: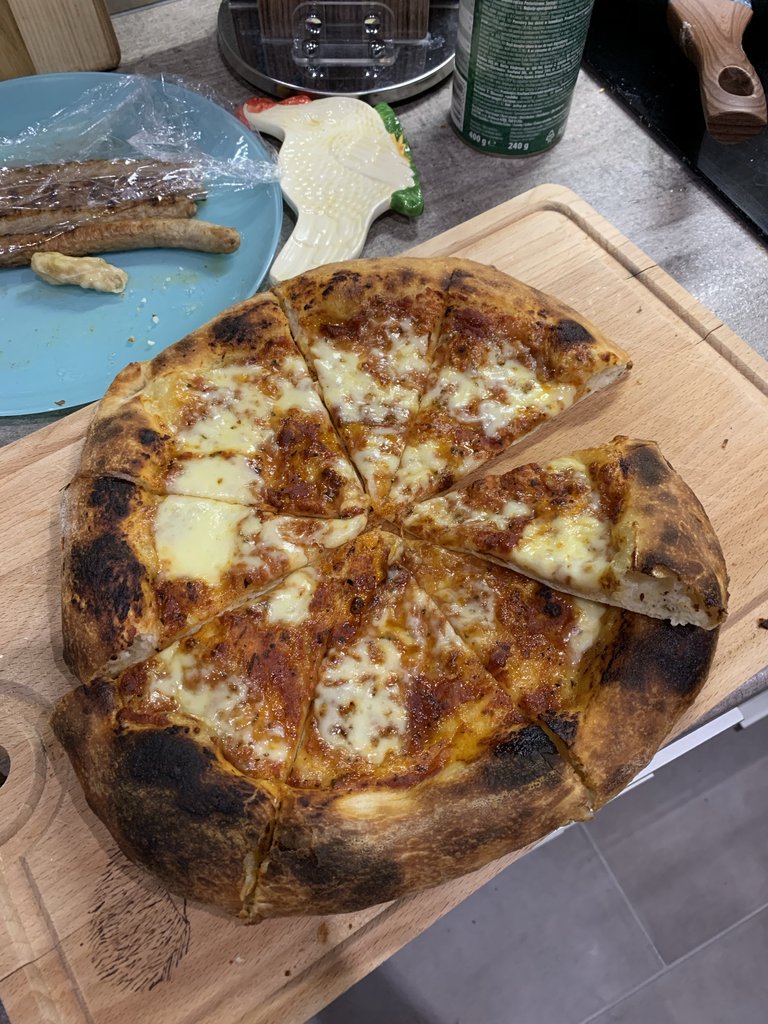 Sourdough, flour type 500, salt, water at 62% hydration. Another attempt making this exact recipe was not successful, because I didn't have enough time to feed and activate the wild yeast, so they were not enough viable to ferment the dough enough.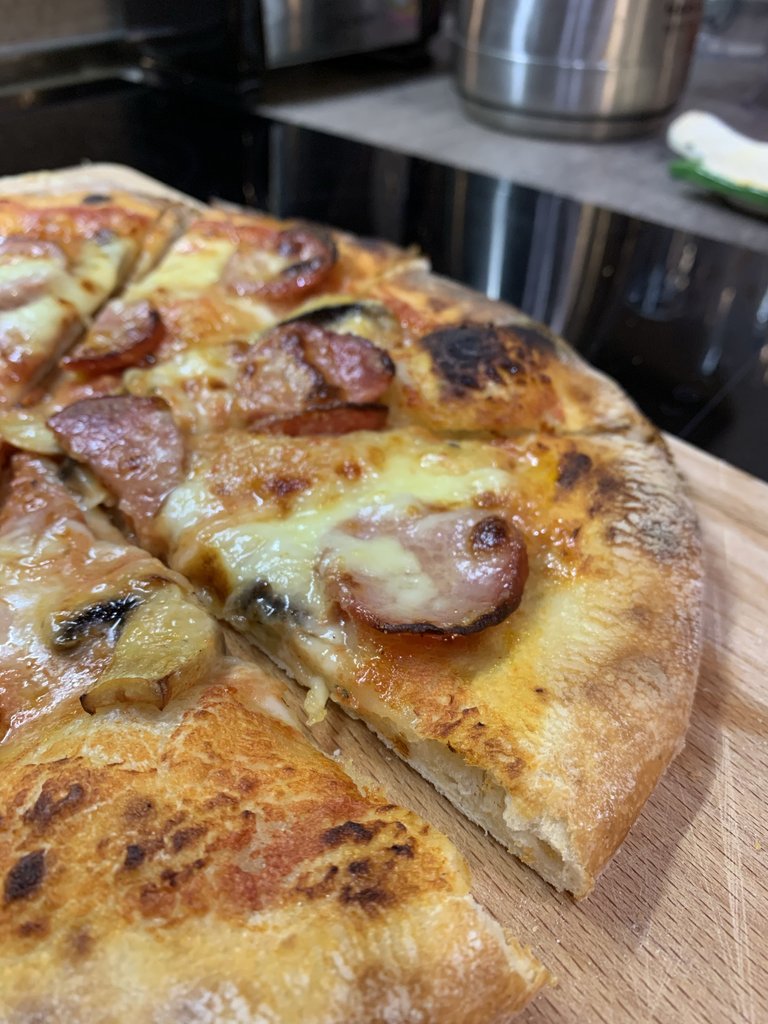 For the next attempt I am trying the same recipe, but I will make my best to activate the sourdough enough, in order to get some decent results.
Do you have some experience with pizza dough? I will be happy to read other opinions here.
See you soon!