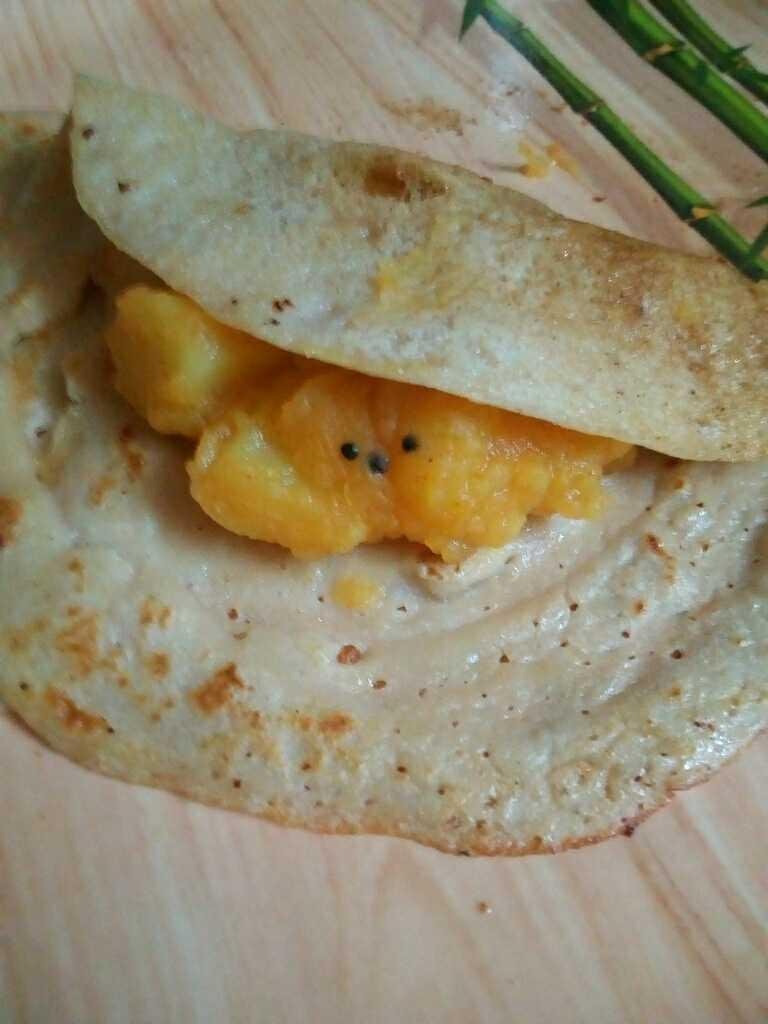 Prepare a dosa batter by mixing wheat flour with enough water, salt, spices as per your liking.
Next, cut potatoes and boil it along with onions and green chillies. After it is cooked well, mash it a bit and add masala powder. The curry should not be watery. One can add curry leaves, coriander and mint leaves to enhance the taste of the curry. Season it with mustard seeds and red chilly.
Prepare the dosas and place a spoonful or two of the curry between the folded dosa and serve it hot. If you like dips, you can have it with coconut chutney or sambar or even curd.
Image source - sayee