Not home made sushi - Boom Sushi.
Wait a minute. That looks just like the sushi you made last week.
Maybe, but my rice squishing eighteen year old did not want to squish rice this time. He has this app that allows you to order out and have it delivered. We just click the last order we made and increase the number of rolls. The plan is to make it bigger and bigger until we have left overs.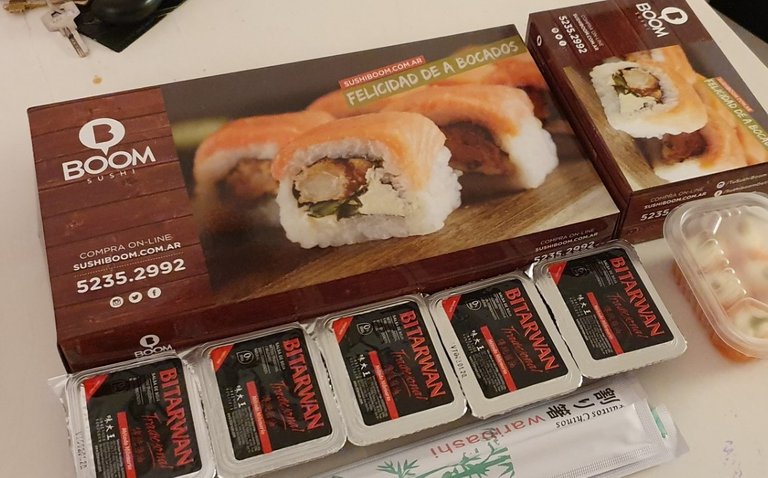 No left overs today. I guess we will have more to squish our teeth into next time.
I love the generous portions of the green play-doh they provide. That's the ticket.
So let's open these puppies up and see what they give you...
Seen lower right as we fly in on my kitchen table, you have the ones that squish in your mouth. I know. All sushi creations squish, but these are uninhibited squishers. Yes, I am going for some sort of award for number of times squish can be used in a post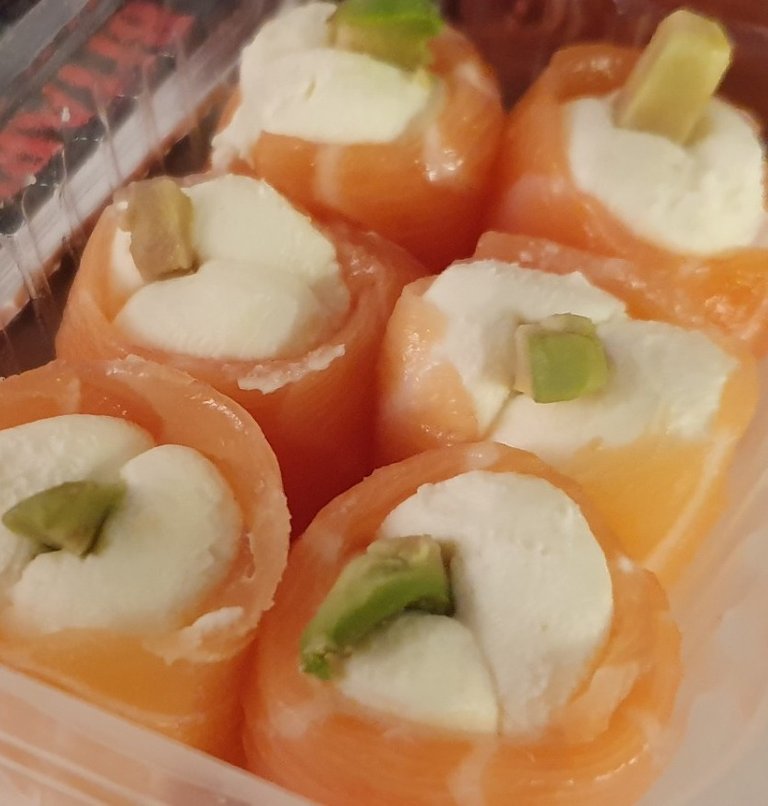 They seem to either wrap cream cheese with thin-sliced salmon, or they make the salmon circular and then fill it with cheese?!? Then they pop a sliver of avocado in the middle.
We also have the ones that crunch as if there were beetles inside, seen on the left side of the box below, a roll with salmon skin in the center. For some reason my description is stuck in my psycho-somatic beetle-phobia, so I don't eat those. The we have the nigiri - salmon atop the curved rice. And further right, we have classic sushi rolls of assorted flavors.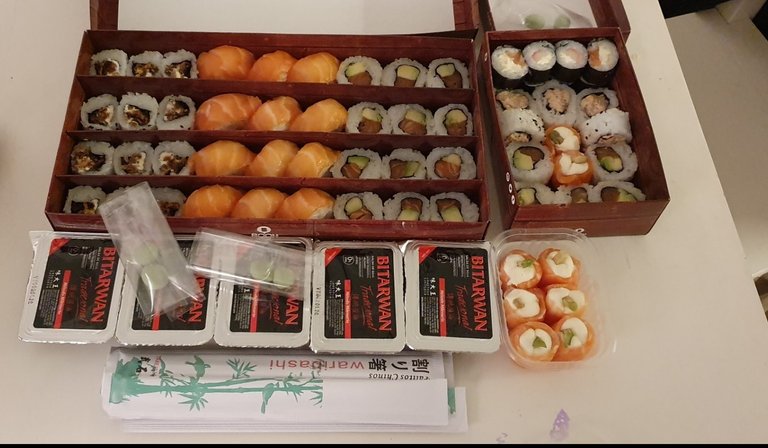 It takes some skill to knock out a sixty-or-so-piece sushi dinner, but we keep managing it. Each order keeps getting larger. In local currency this costs a fortune, but if you think of it in dollar terms, you are looking at about thirty bucks.
Still loving @esteemapp - It has increased by browse time on Steemit.