Let's eat whatever food you want! We bring it to you, @steem-eat
---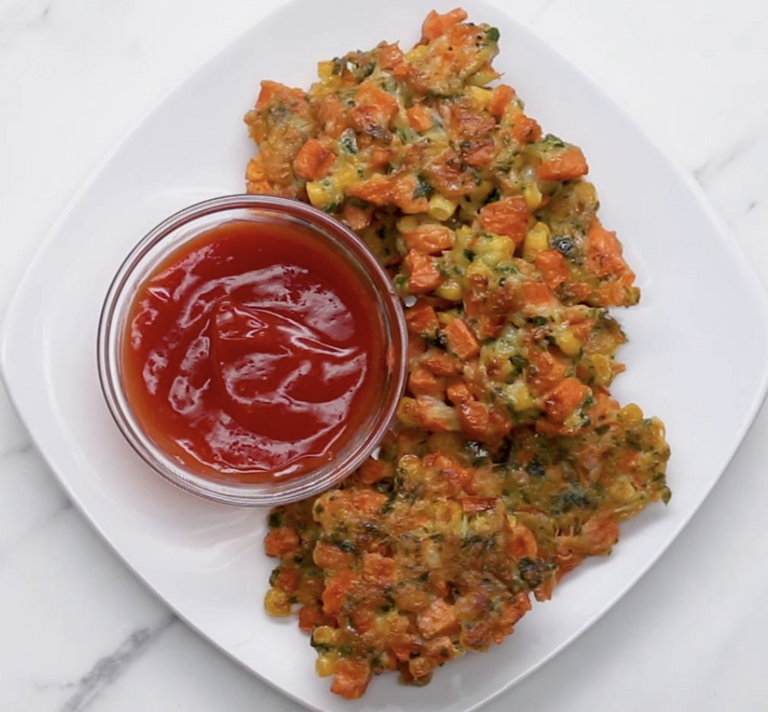 ---
CARROT CORN FRITTERS
Ingredients
400g carrots, chopped
500mL water
salt
2 tablespoons vegetable oil
3/4 cup shredded vegetarian parmesan cheese
2 eggs
3/4 cup flour
1 cup corn
1/3 cup fresh parsley, chopped
The steps
Add water in a sauce pan and steam carrots for 5 minutes in a medium high heat.
Drain the carrots and transfer it to a mixing bowl. Let it cool.
Add the cheese, egg, flour, parsley, salt and corn to the bowl of carrots and mix well.
Scoop out the carrot mixture in a medium size and add it on a pan. Cook it until golden brown on both sides.
Drain the excess oil on a paper towel.
Serve and Enjoy!!
From LaV - Inspired by Tasty ❤️
---

The secret of success is to eat what you like and let the food fight it out inside.
---