Let's eat whatever food you want! We bring it to you, @steem-eat
---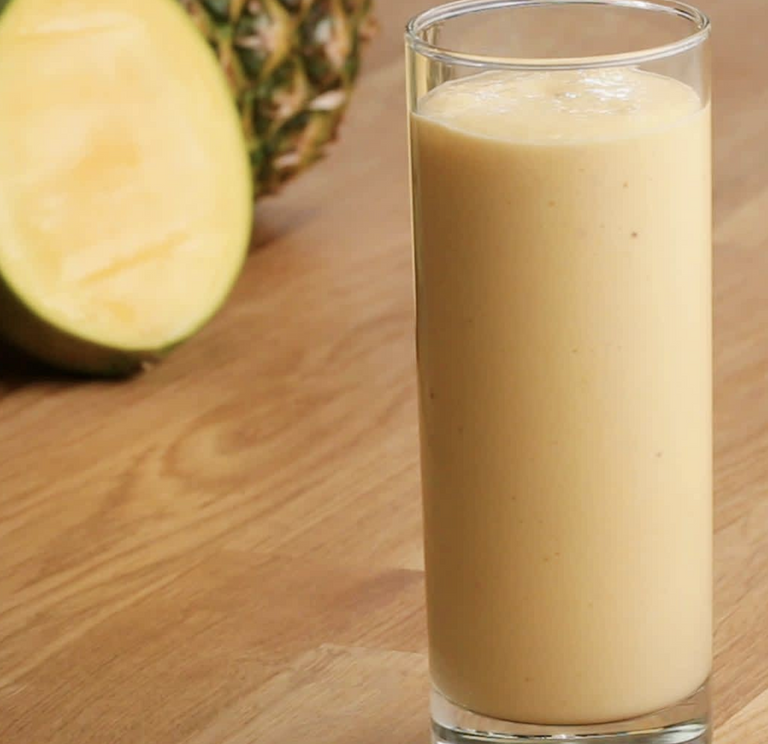 ---
PINEAPPLE MANGO BANANA SMOOTHIE
Ingredients
175g cubed pineapple
175g cubed mango
500mL milk
1 sliced banana
The steps
Place the fruit together in one freezer bag and seal it. You can freeze it up to 6 months.
When you are ready to use the fruit, mix milk and fruit in a blender.
Blend until smooth. Serve and Enjoy!
❤️From LaV - Inspired by Tasty
---

The secret of success is to eat what you like and let the food fight it out inside.
---