Hello, my friends!
Today we will cook bulgur with fish and vegetables again. Any good fish fillet can be taken. I traditionally use cod cheeks. We can say that we will make a kind of bulgur pilaf with fish fillets and vegetables.
Bulgur is a rather heavy cereal, so you shouldn't overload it with fatty meat. Fish goes perfectly with bulgur! The recipe is simple.
Let's Go!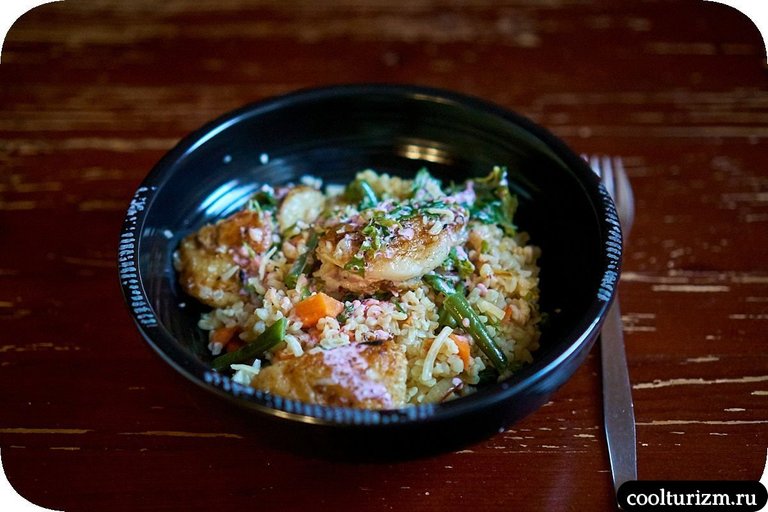 Ingredients:
● Bulgur -1-1.5 cups
● Fish fillet or cod cheeks - 500-700 gr
● Carrots -1 pc
● Onion -1pc
● String green beans - a handful
● Cream -200 ml
● Butter, sumac, sugar, starch, pepper, spices, cilantro - to taste
1.We peel the onion from the husk. We peel the carrots. Cut the onions and carrots into random pieces. Add the green beans. Fry vegetables in butter until the onions are golden.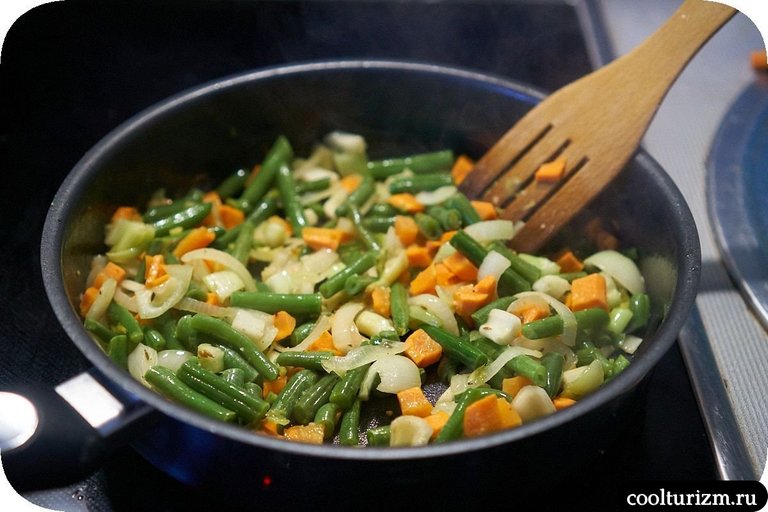 2.Make the sauce with sumac. Most often, I make this sauce with starch or bread crumbs. Heat up the cream, add butter and 3 tbsp. of the starch. Additionally, I added a pinch of sumac, salt, pepper and nutmeg. Let the sauce thicken. The cooking time for the sauce is approximately 20-30 minutes.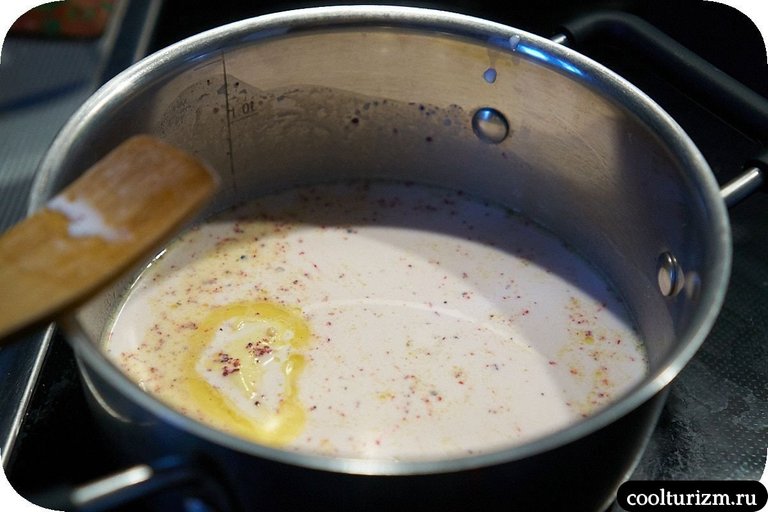 3.Dip the cod cheeks in starch and fry on 2 sides in oil. And then I turn down the heat and simmer my cheeks under a lid on low heat for about 10 minutes. The total cooking time is 17-20 minutes. Salt, pepper and remove the cheeks from the pan.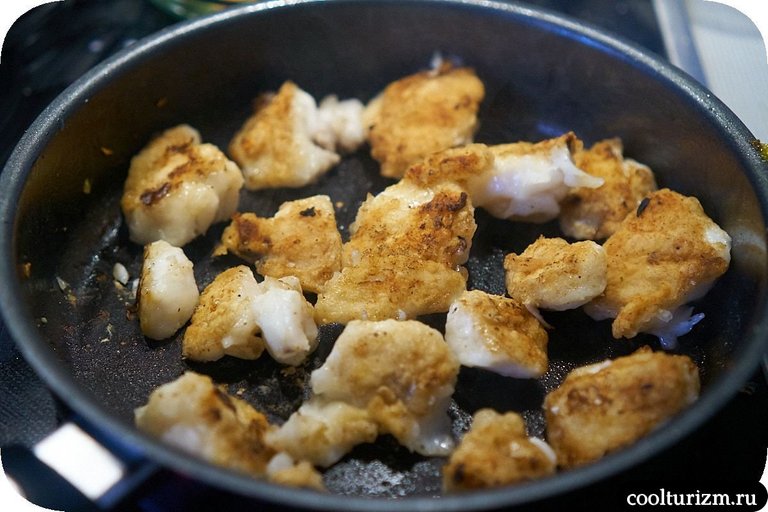 4.The sauce has thickened, add chopped cilantro and some chopped garlic. Oh, that scent of garlic!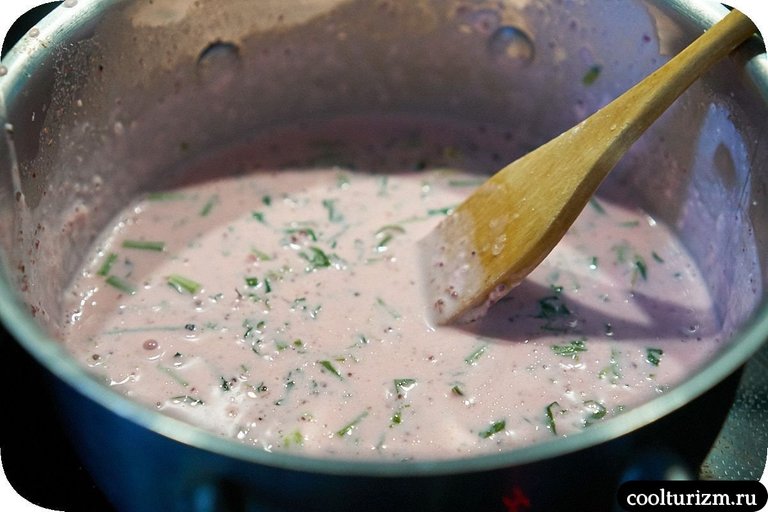 5.By this time, we should already have cooked bulgur. Fry a glass of bulgur in oil directly in a saucepan, add boiling water. The proportions are as follows: for 1 glass of bulgur - 2 cups of boiling water. Then cover the pan with a lid and cook bulgur over low heat for 15-20 minutes. All the water will be absorbed. Now add vegetables to the bulgur, a little oil. We mix.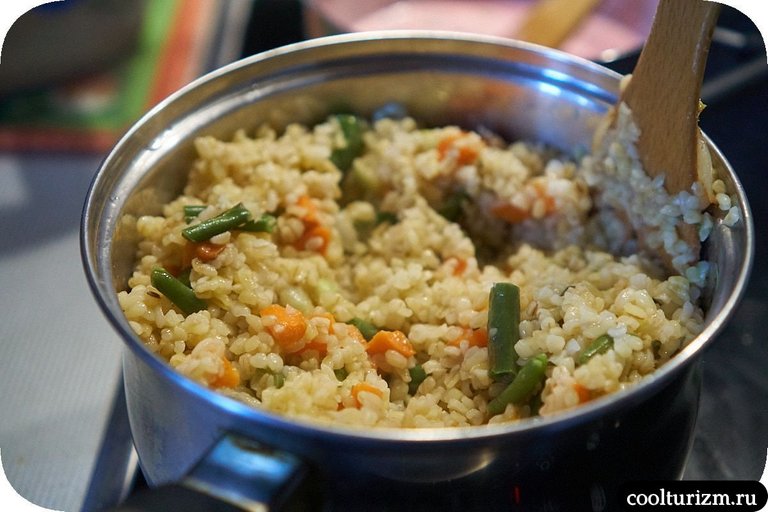 6.Put the bulgur with vegetables on a plate. Add fish pieces and pour the sauce over the sumac.
A gorgeous thing! Very tasty and not particularly hard to cook.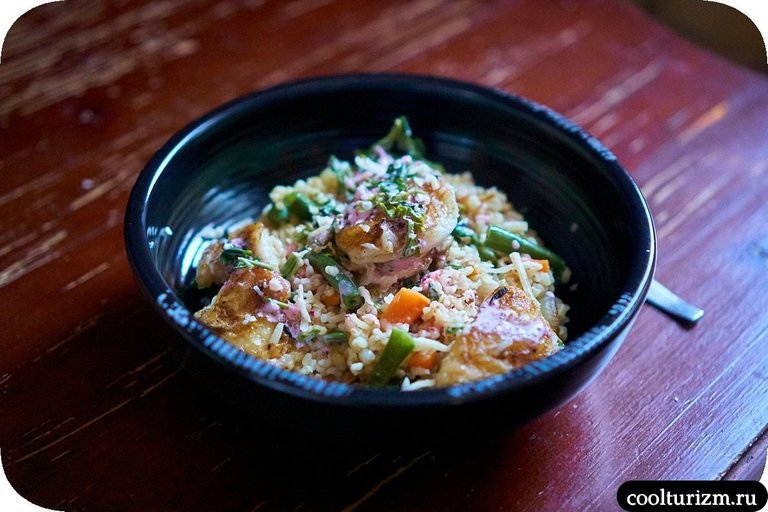 Will we cook it?

Heute werden wir wieder Bulgur mit Fisch und Gemüse kochen. Jedes gute Fischfilet kann genommen werden. Ich benutze traditionell Kabeljauwangen. Wir können sagen, dass wir eine Art Bulgurpilaf mit Fischfilets und Gemüse machen werden. Bulgur ist ein ziemlich schweres Getreide, daher sollten Sie es nicht mit fettem Fleisch überladen. Fisch passt perfekt zu Bulgur! Das Rezept ist einfach.
Lass uns gehen!
Zutaten:
● Bulgur -1-1,5 Tassen
● Fischfilet oder Kabeljauwangen - 500-700 gr
● Karotten -1 Stk
● Zwiebel - 1 Stück
● Grüne Bohnen schnüren - eine Handvoll
● Creme -200 ml
● Butter, Sumach, Zucker, Stärke, Pfeffer, Gewürze, Koriander - nach Geschmack
1.Wir schälen die Zwiebel von der Schale. Wir schälen die Karotten. Zwiebeln und Karotten in zufällige Stücke schneiden. Fügen Sie die grünen Bohnen hinzu. Gemüse in Butter braten, bis die Zwiebeln goldbraun sind.
2.Machen Sie die Sauce mit Sumach. Meistens mache ich diese Sauce mit Stärke oder Semmelbröseln. Die Sahne erhitzen, Butter und 3 EL hinzufügen. Stärke. Zusätzlich habe ich eine Prise Sumach, Salz, Pfeffer und Muskatnuss hinzugefügt. Die Sauce eindicken lassen. Die Garzeit für die Sauce beträgt ca. 20-30 Minuten.
3.Tauchen Sie die Kabeljauwangen in Stärke und braten Sie sie auf 2 Seiten in Öl. Und dann drehe ich die Hitze herunter und koche meine Wangen bei schwacher Hitze etwa 10 Minuten lang unter einem Deckel. Die Gesamtkochzeit beträgt 17-20 Minuten. Salz, Pfeffer und entfernen Sie die Wangen aus der Pfanne.
4.Die Sauce ist eingedickt, gehackten Koriander und etwas gehackten Knoblauch hinzufügen. Oh, dieser Duft von Knoblauch!
5.Zu diesem Zeitpunkt sollten wir bereits Bulgur gekocht haben. Braten Sie ein Glas Bulgur in Öl direkt in einem Topf und fügen Sie kochendes Wasser hinzu. Die Proportionen sind wie folgt: für 1 Glas Bulgur - 2 Tassen kochendes Wasser. Decken Sie dann die Pfanne mit einem Deckel ab und kochen Sie Bulgur bei schwacher Hitze 15-20 Minuten lang. Das gesamte Wasser wird absorbiert. Nun Gemüse zum Bulgur geben, etwas Öl. Wir mischen.
6.Legen Sie den Bulgur mit Gemüse auf einen Teller. Fügen Sie Fischstücke hinzu und gießen Sie die Sauce über den Sumach. Eine wunderschöne Sache! Sehr lecker und nicht besonders schwer zu kochen.