❤️ Hi Steemians,
Welcome back to my post! FOODS always make me happy ~ hope it's same to you too 😋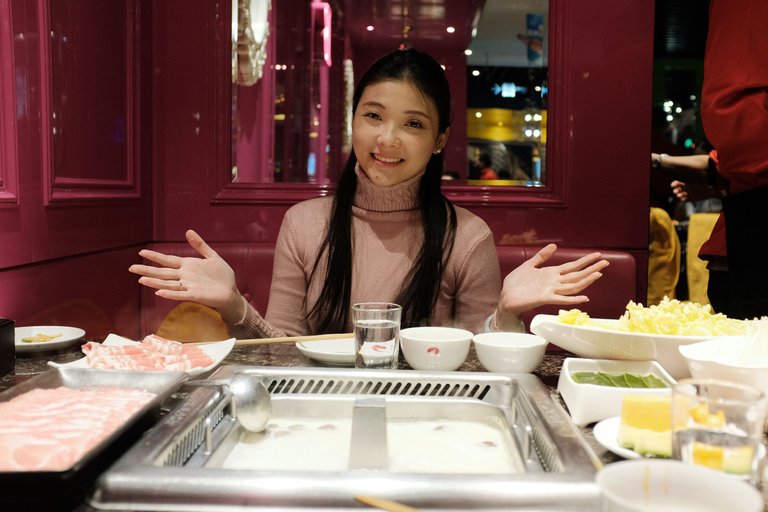 When I was traveling in Suzhou, the weather was super cold and freezing. In winter, eating steamboat is one of the best choice to warm up your body and fulfill your tummy. 😊
当我在苏州旅行的时候,天气非常寒冷。在冬季,吃火锅是温暖你的身体和满足你肚子的最佳选择之一。 😊
I've been to this worldwide famous steamboat restaurant, Hai Di Lao. It founded in Sichuan Province, China in 1994. They have many branches in different states in China, they have expanded to different countries too such as USA, Singapore, Japan, South Korea etc. They not only provided quality and nutrition foods, their customer services are one of the best in the industry. Why I say so?
我来到了这个世界闻名的火锅料理餐厅海底捞。它于1994年在中国四川省成立,在中国不同的州市拥有许多分行,并已扩展到美国,新加坡,日本,韩国等不同国家。他们不仅提供优质营养的食品,其客户服务也是行业中最好之一。我为什么这么说呢?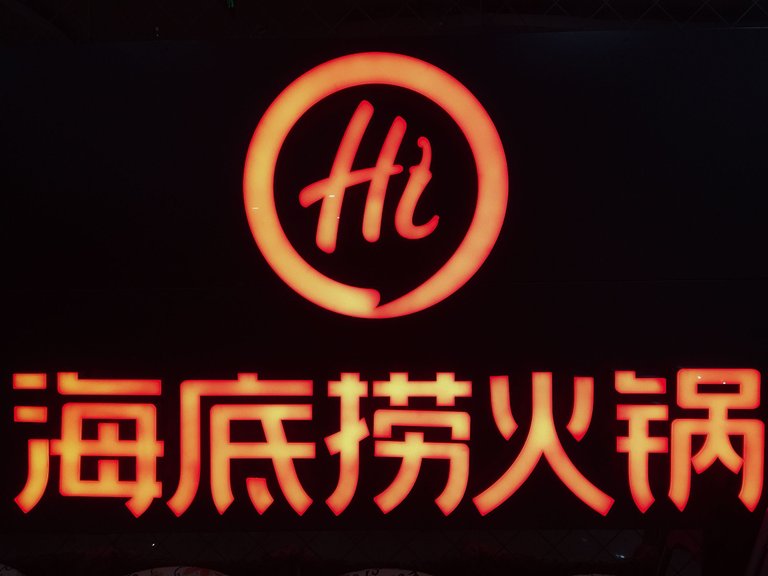 Due to many customers, sometimes we have to wait for hours for available seat. Hai Di Lao has complimentary snacks and drinks at the waiting lounge. Besides, they also provided games and entertainments for the customers if you feel bored. For Singapore branch that I've been to few years ago, they even have complimentary manicure 💅 for female customers. That was so lovely and caring, right? 😇
由于光顾的食客非常多,有时我们不得不等待几个小时才有座位。海底捞在等候休息室提供了免费的小吃和饮料。此外,如果你觉得无聊,他们也为顾客提供游戏和娱乐。几年前我去过他们在新加坡的分行用餐,他们甚至为女顾客提供免费的美甲服务。真的太贴心了,对吧? 😇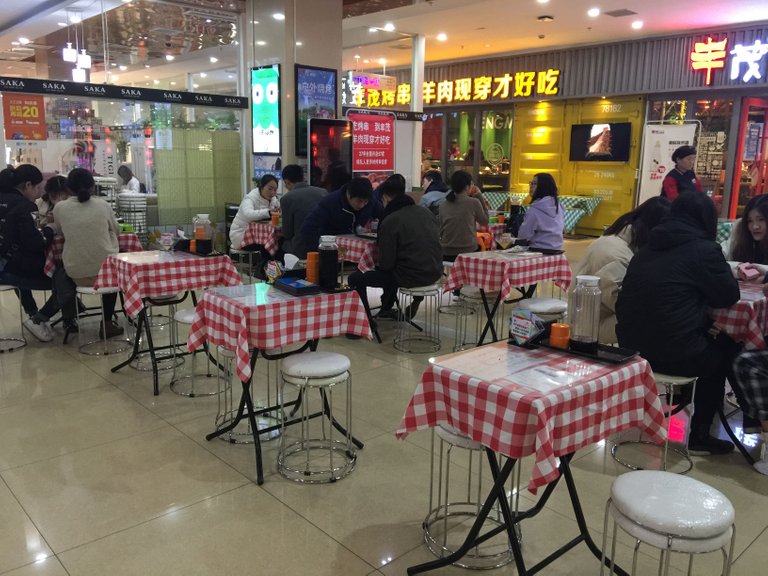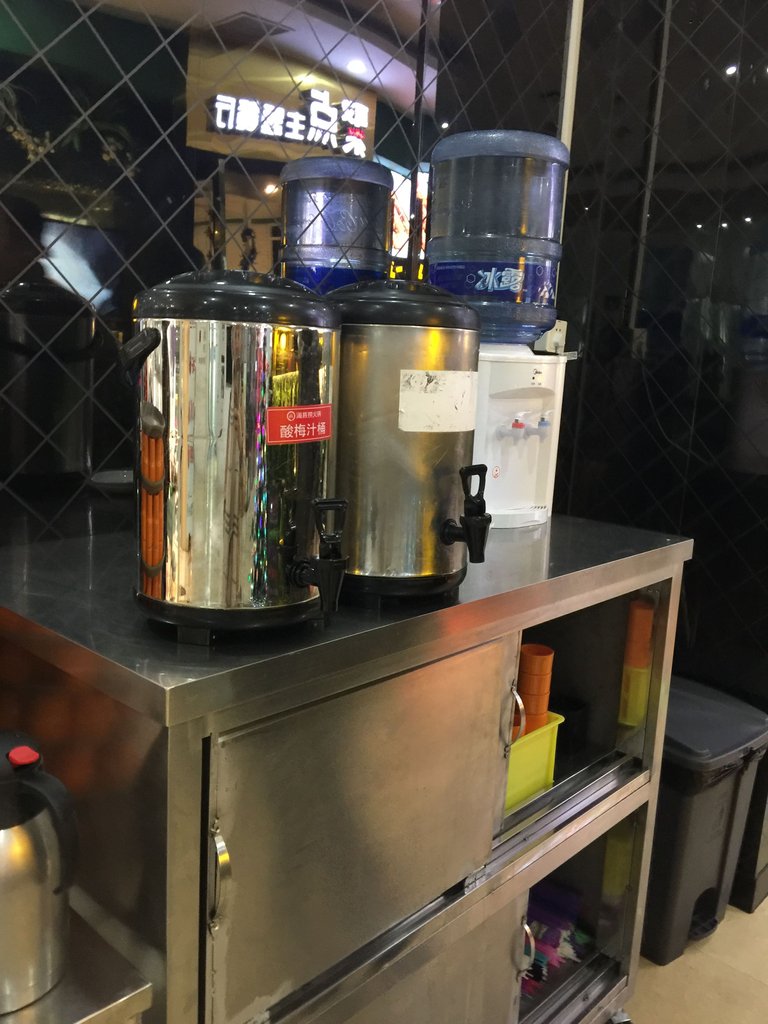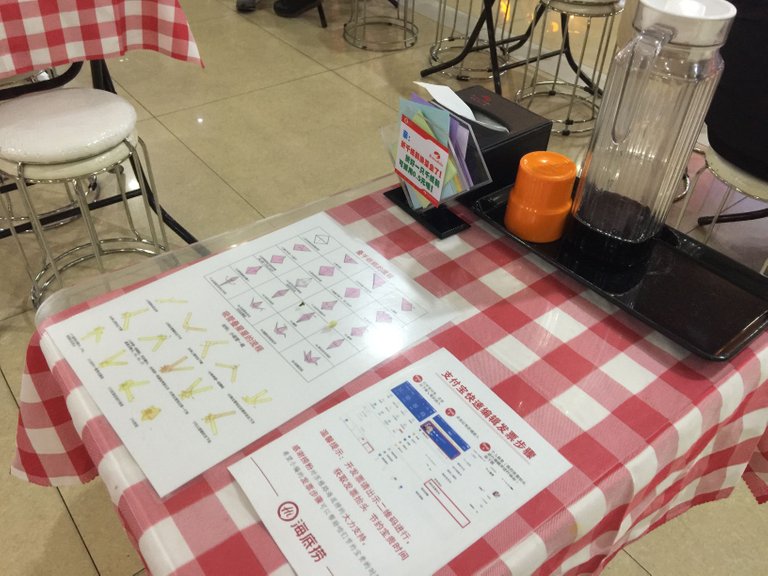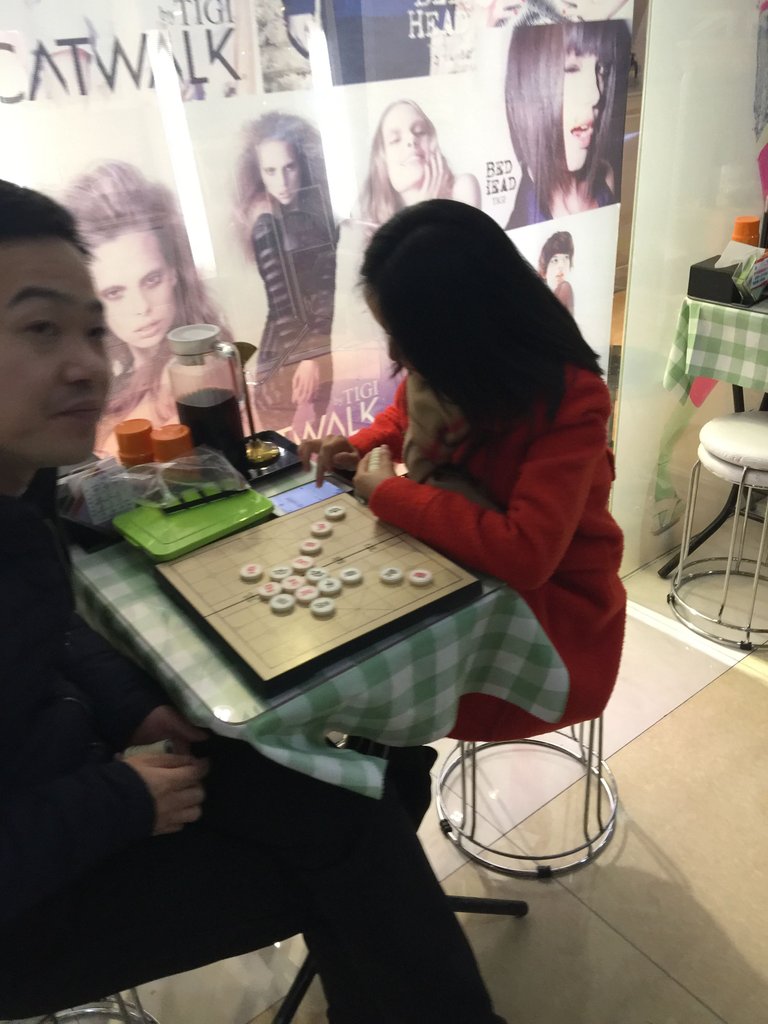 ---
Let's take a look in the restaurant~ 一起进去看看吧~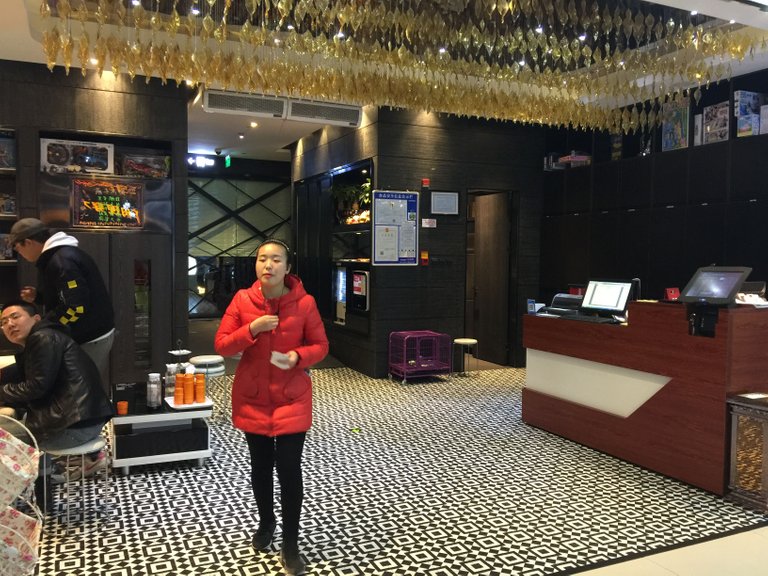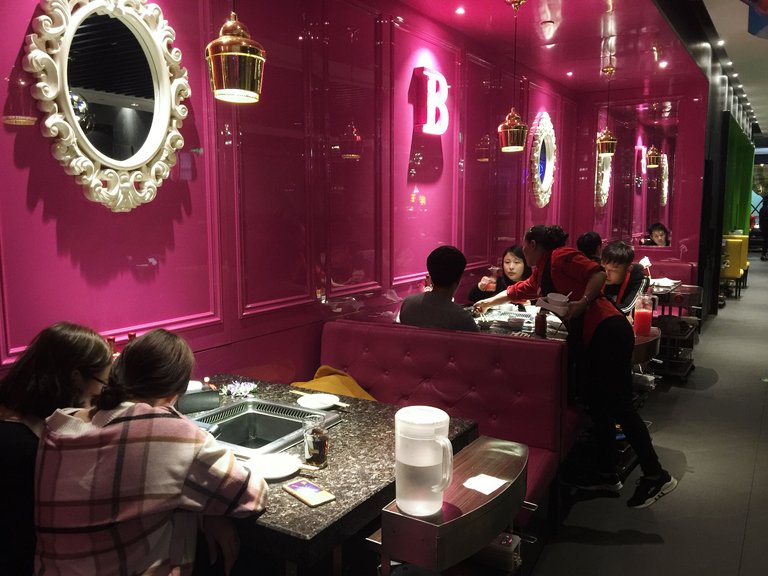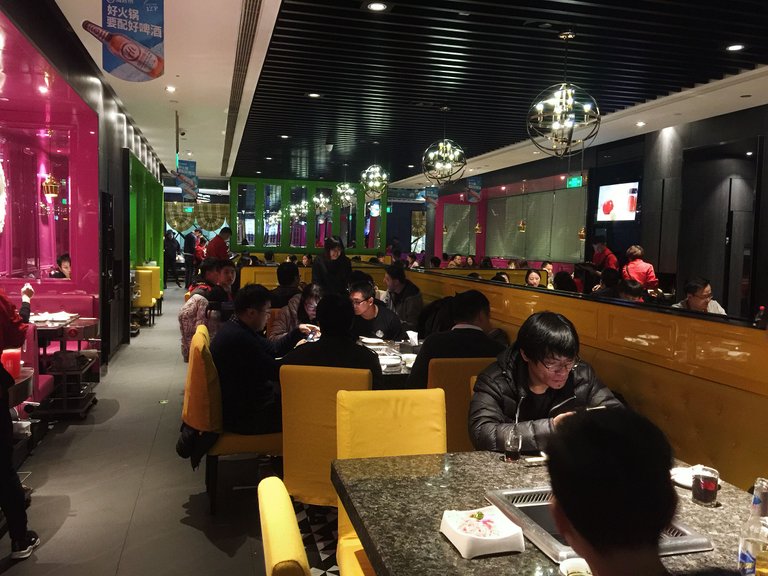 There have plenty of sauces and starters for you while you waiting foods.
当你在等待食物的时候,有很多酱汁和新鲜的前菜可以食用。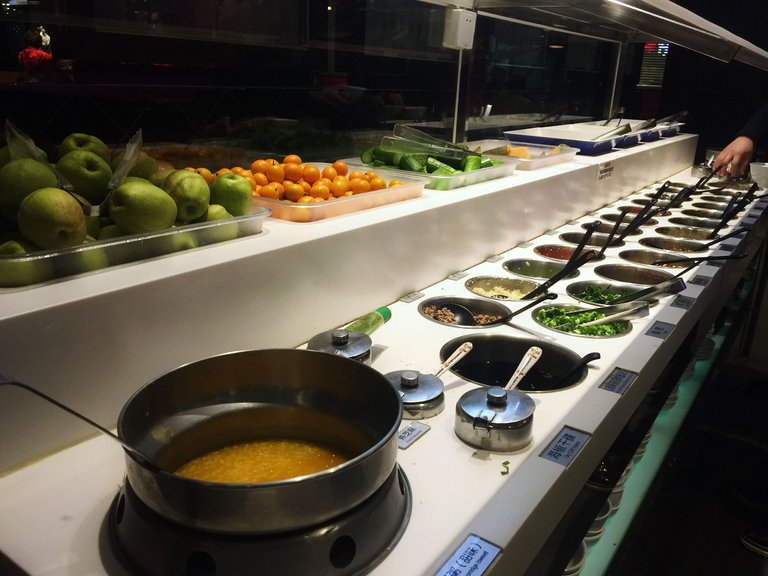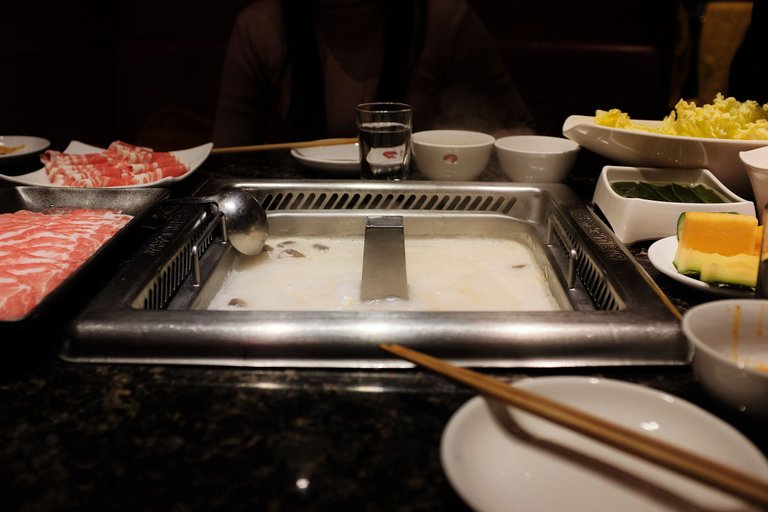 One of their most creative food in the menu is this Dancing Noodles. When you ordered this noodles, the noodle master will dance and pull the noodles in front of your table. It was nice and enjoyable 😊
他们最具创意的菜单之一就是这个功夫面。当你点了这面条时,面条大师会在你的桌子前面跳舞和拉面条。看着就很开心 😊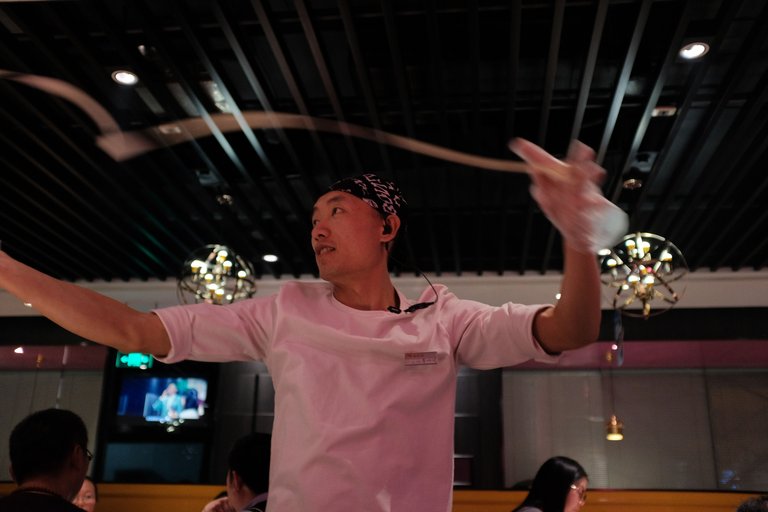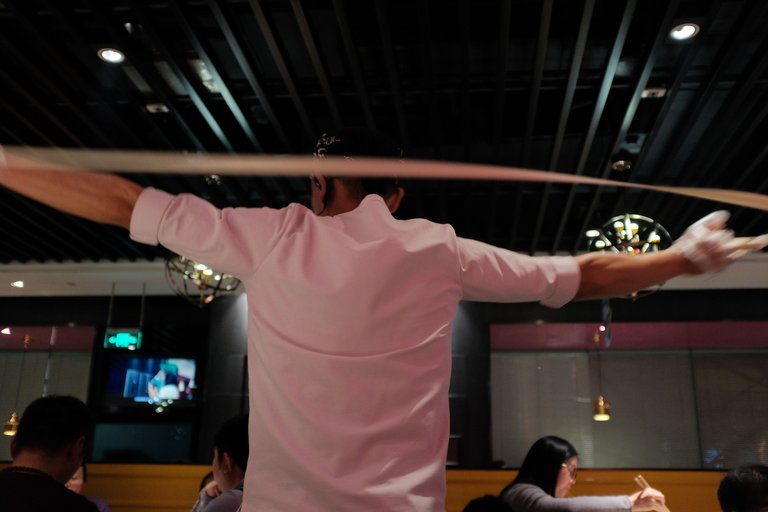 I've made a video of this amazing Noodle Dance. Please enjoy!
我制作了这个惊人的面条舞的视频。请享受观看!
---

🌹Thank you for reading! Hope you enjoy it. If you like my post, please upvote and follow me for more upcoming stories and sharing.
📷All of the photos above were taken by me and my friend. © 2017, @sweetieprincess. All rights reserved.
🌹感谢你的阅读!希望你会喜欢。请跟随我,让我与你分享更多有趣精彩的故事。
📷 以上所有的照片均由我和我的朋友所拍摄。© 2017, @sweetieprincess 版权所有。