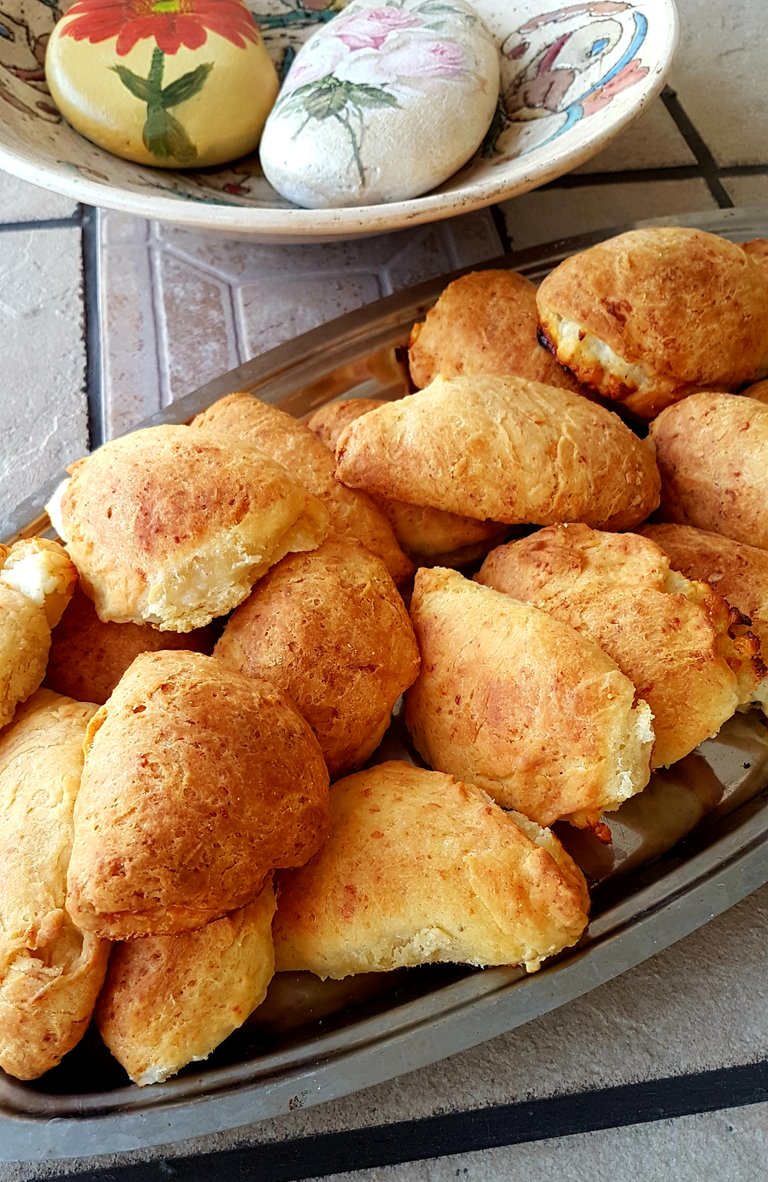 I have previously shown you similar cheese pies, but these ones have a little twist. Nonetheless, they are amazing!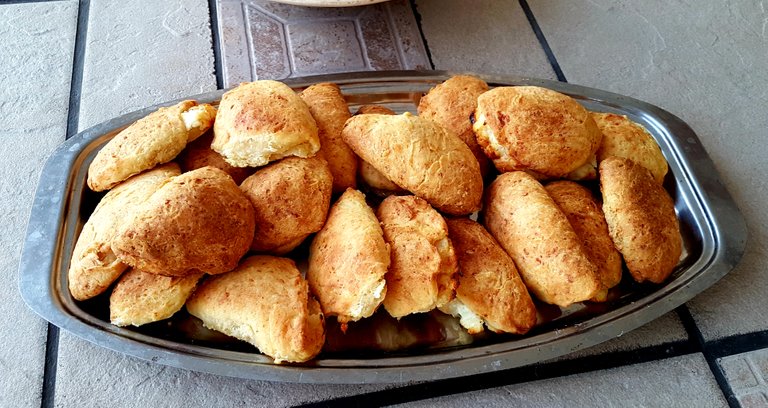 Ingredients for the dough: 1 cup of shredded gruyere, 1 cows yogurt of 200gr, 1 cup of melted butter, 20gr baking powder, about 3 cups of all purpose flour, salt and pepper
Ingredients for the filling: 250gr feta cheese, 100gr of cream cheese, 1tbsp of milk, 1tbsp of flour, ½ tbsp of dried mint which you also grind with your hands, pepper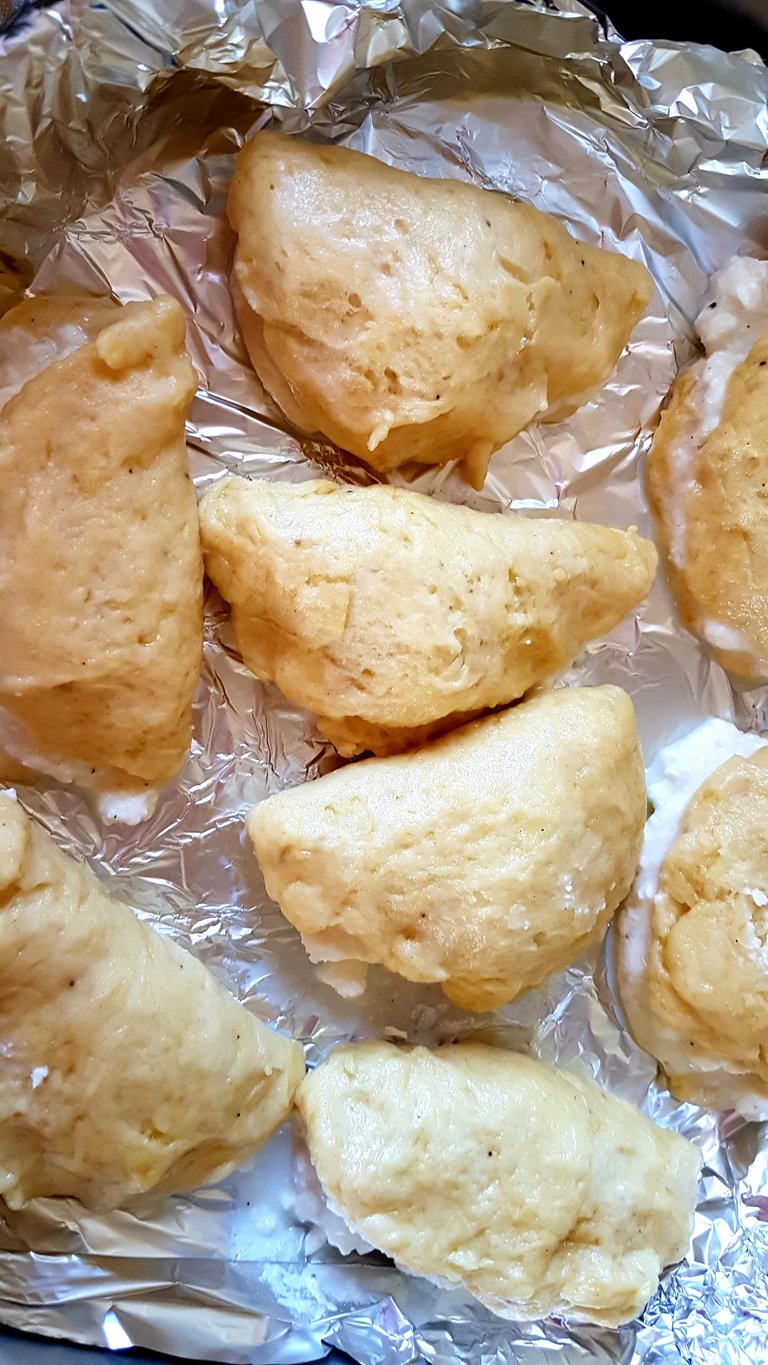 You mix all the ingredients for the handmade dough altogether and form a uniform mixture. In another pot, you mix all the ingredients for the filling.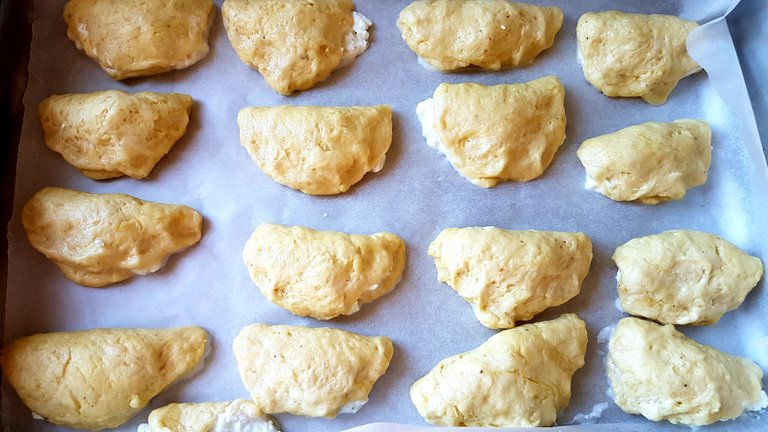 You take a small ball (the size of ping-pong) of dough and open it with your hands in a round shape in the size of your inside palm. You put a small teaspoon of filling in the middle of your dough and close it with your hands, forming a half round shape. You place it on a try which you have oiled or where you have spread a baking paper. Do the same with the rest of pastry and cheeses filling.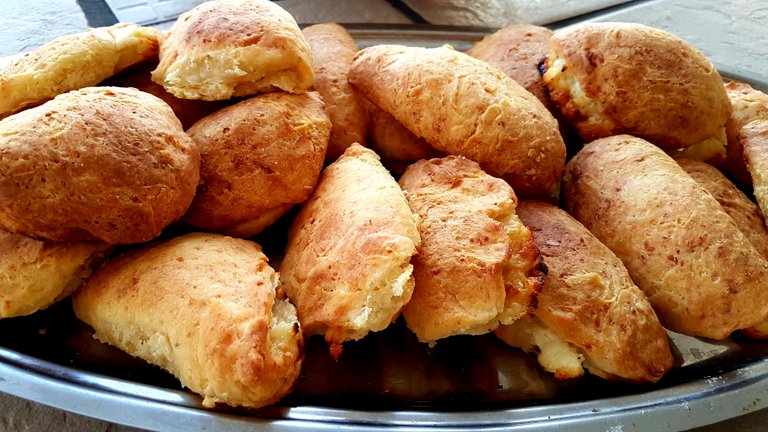 Bake in 150-170C for about 20-30' till they become light brown and baked underneath.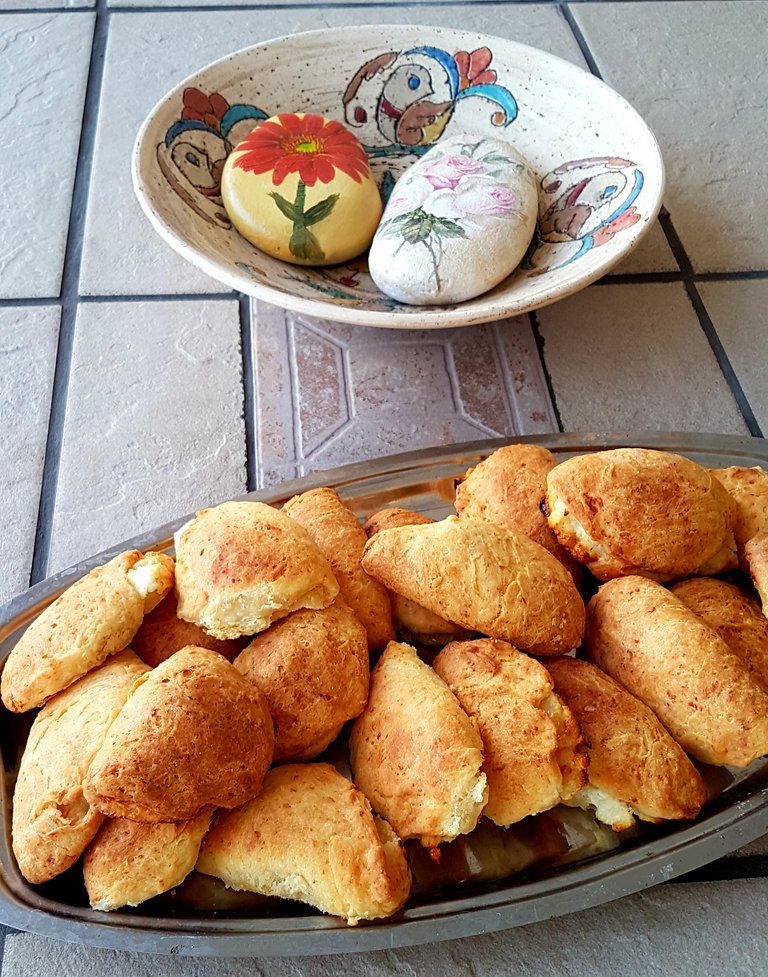 Enjoy!