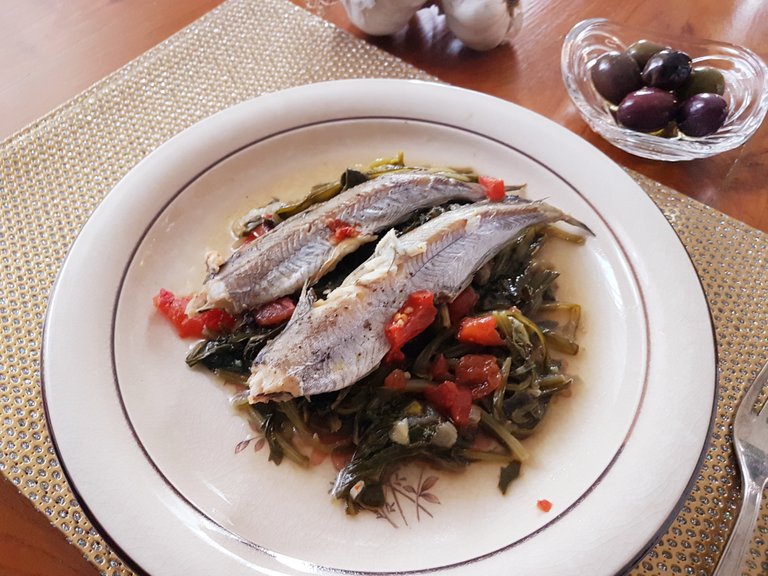 This is a light version of cooking blue whitings. We fry this fish, mostly, as its meat is quite simple and marvellous and people, for some reason, want to add a little something to it. Nonetheless, they were quite tasty this way.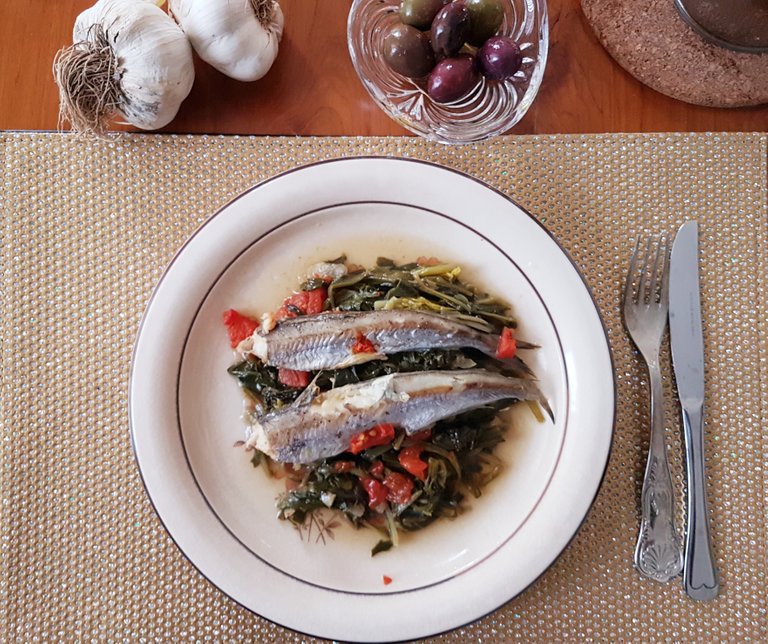 Ingredients: 1kgr of blue whitings, ½ kgr of spinach and ½ kgr of radishes, all cleaned and cut into pieces, 1 tomato cut in cubes w/o its skin, 1 onion cut in small pieces, 1 glove of garlic sliced, 3 tbsp of olive oil, 1 leek cut in small slices, salt and pepper to taste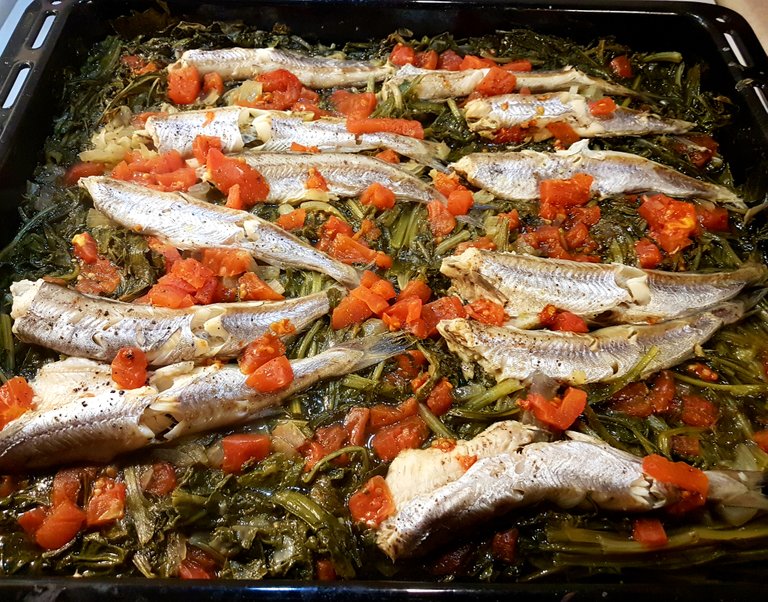 Spread the cleaned greens all over the tray, mixing along the onions, the leeks and the tomato. Spread the olive oil, 70ml water, season well and lie your fish on top. Remember to spread some olive oil on the fish, as well as some salt and pepper.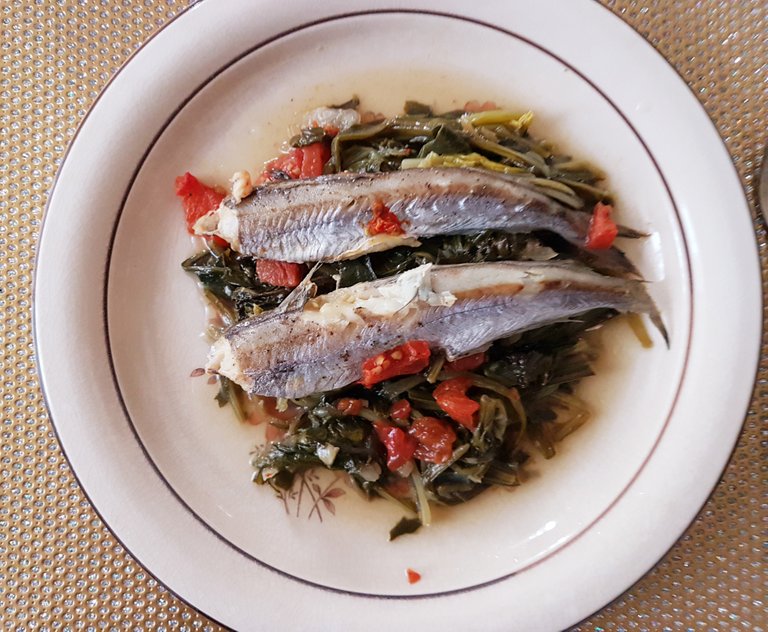 Put your tray in the oven (covered in aluminium foil) for at least an hour in 200C.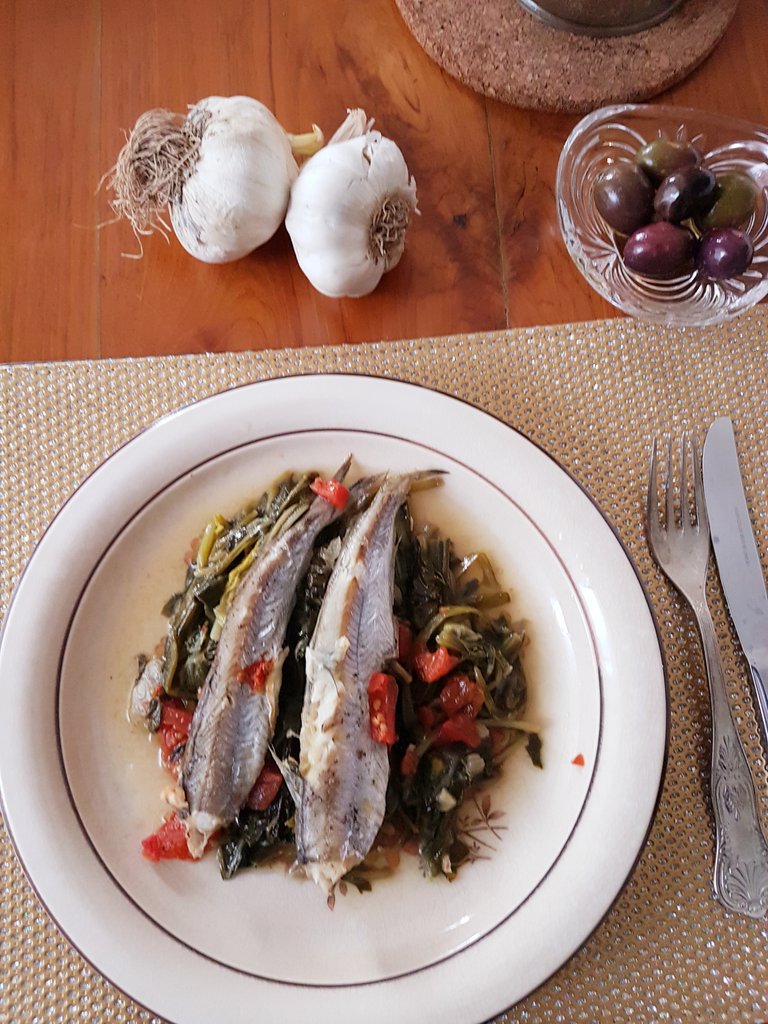 Enjoy!