We like to eat healthy so when we can take a recipe and make it vegetarian we will opt for that over the meat version. This recipe is for Korean beef lettuce wraps, but we substituted cauliflower for the red meat.
First, cut the vegetables. We used some garlic, lime, green onion, avocado, cilantro and cauliflower.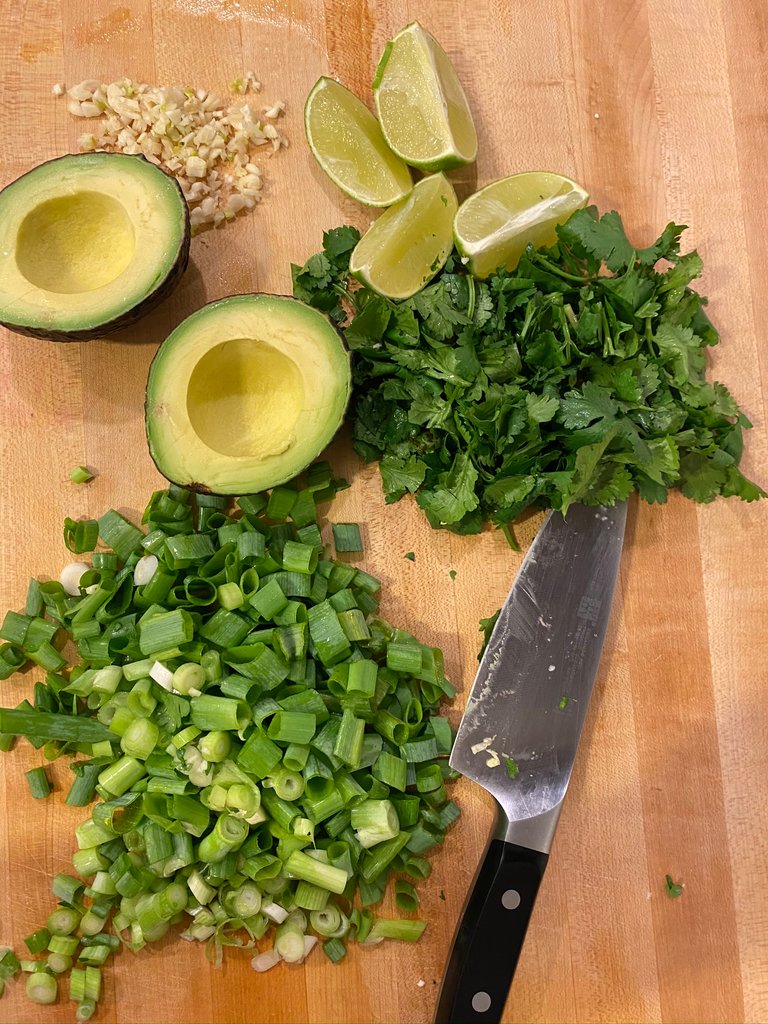 Once the cauliflower is cut mic up a the dressing which is say sauce, garlic, rice wine vinegar, brown sugar, red pepper flake and ginger.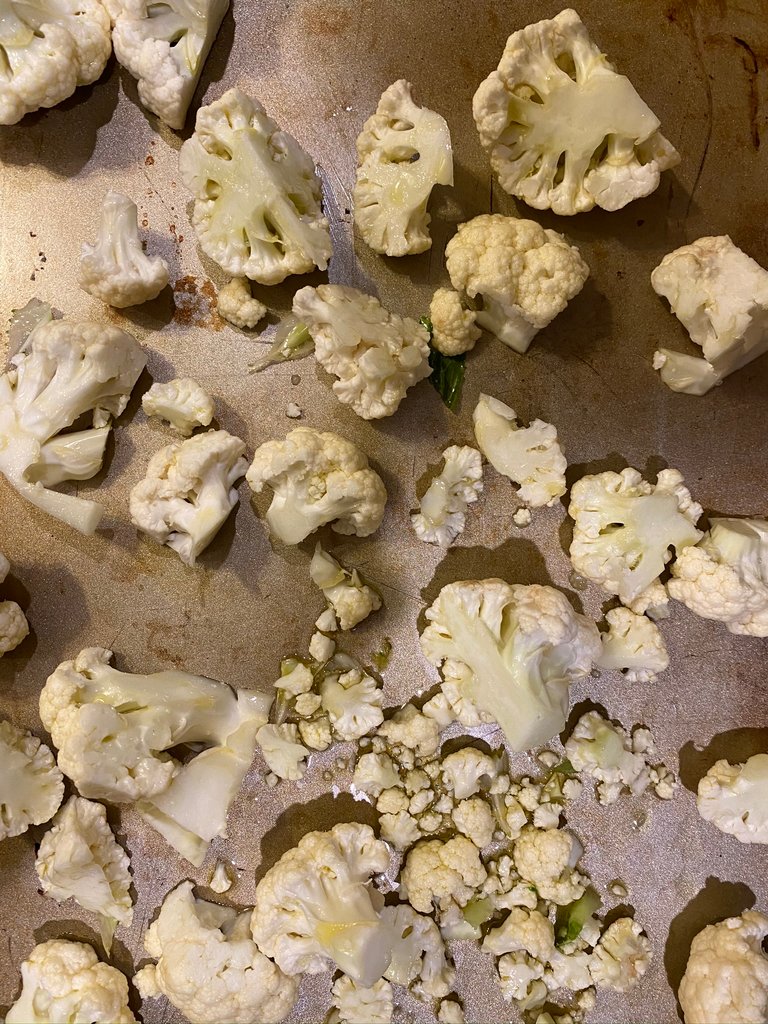 We made some white rice to add a bit more heft to the wraps as well.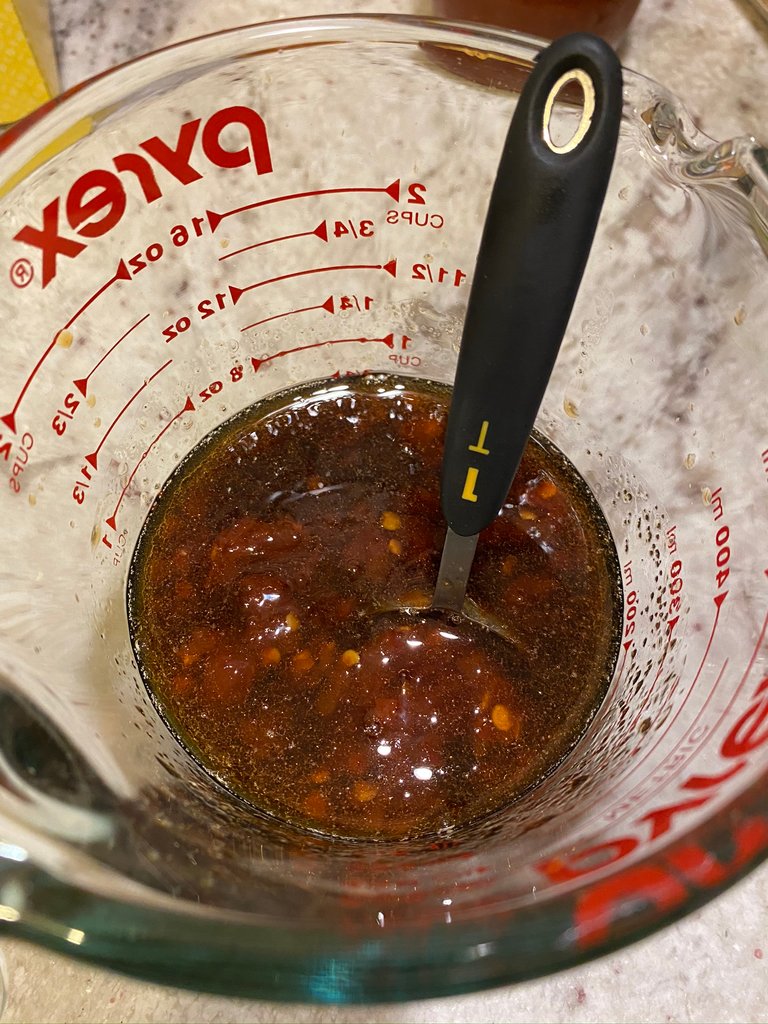 Sauté the cauliflower until it's sticky with sauce and cooked soft.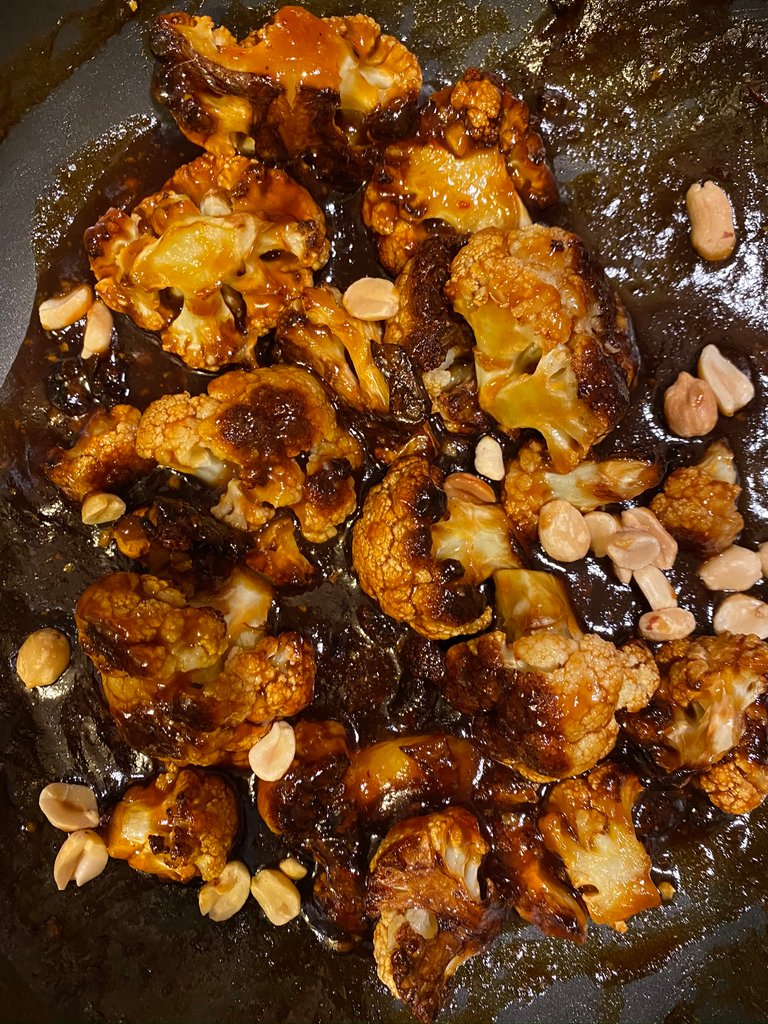 Assemble the wraps with lettuce and top with spicy mayo and yum yum sauce. Squeeze a bit of lime to add a bit of acidity to the dish.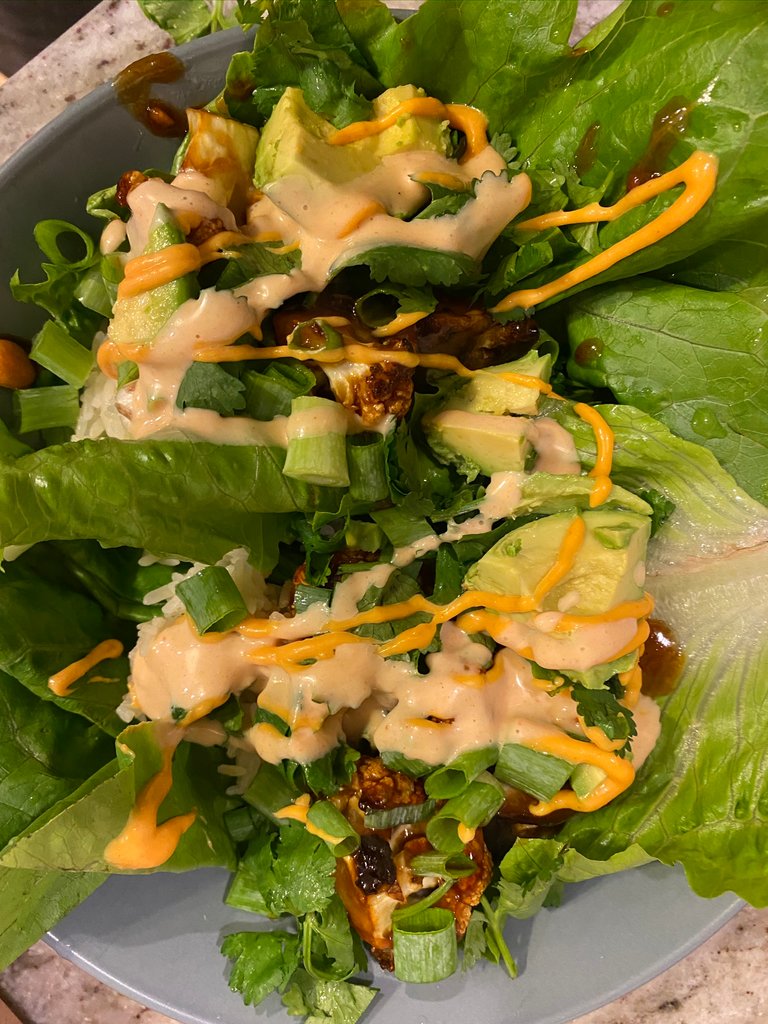 As always you can add you own twist to any of these dishes so get creative!