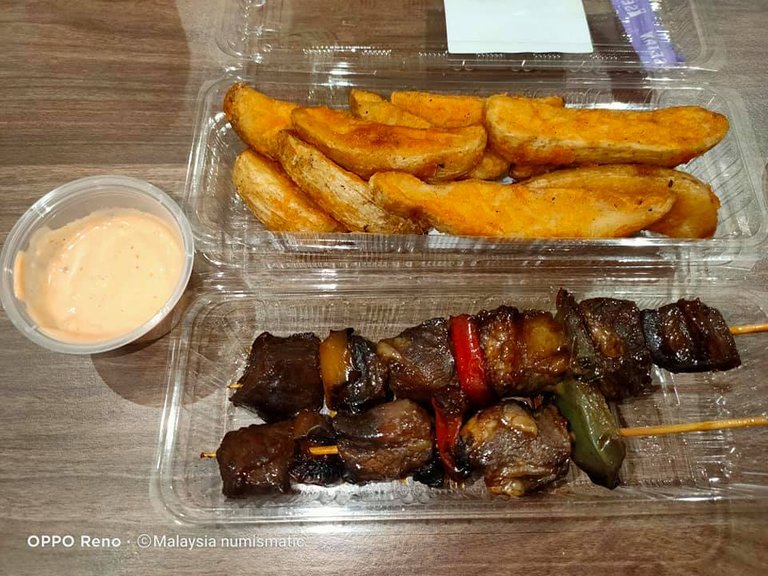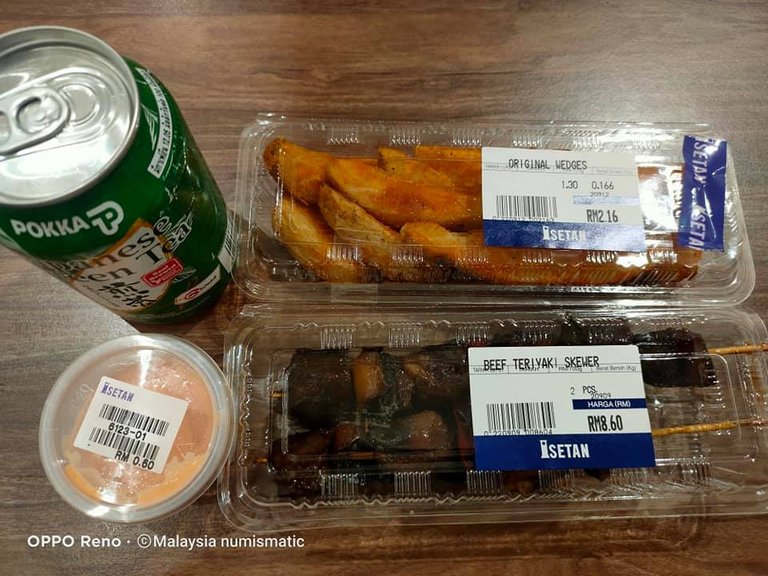 Today at Isetan I won't be going for Japanese foods, need to keep changing what I eat. Tonight I go for the beef teriyaki skewer with potato wedges and a can of green tea. I also buy myself the thousand island sauce.
The beef teriyaki skewer feels kind of dry but still nice to eat. Mall food can't obviously compete with restaurants, but I am glad to still be able to eat.
Here are pictures of my dinner.