"To insure good health; eat lightly, breathe deeply, live moderately, cultivare cheerfulness, and maintain an interest in life." - William Londen
---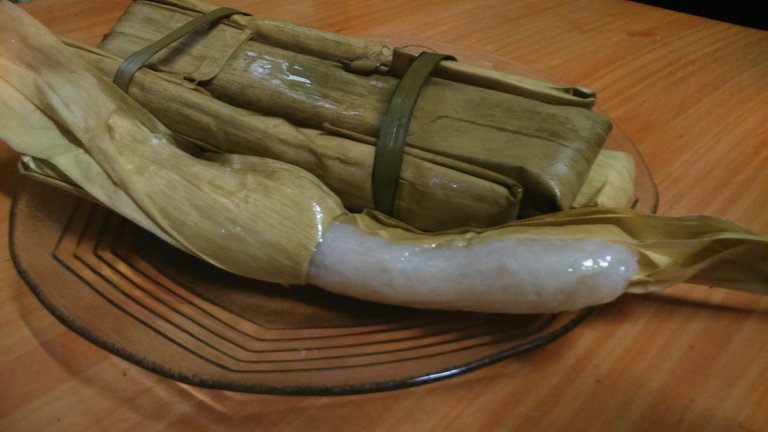 Photo credits by Renatology (Sony Xperia Aqua)
---
Suman or Sweetened White Sticky Rice is now making noise in the culinary dish and cuisine industry. Filipino dish and cuisine are now taking the lime lights in the exclusive world of culinary. Suman is one of the favorite afternoon snacks of every filipino kid. Suman also holds countless variations, to name a few, we ave suman with mango, suman with tsokolate (native cocoa hot beverage), suman mixed with sesame seeds, suman miexed with a small slice of steam banana, suman mixed with small slice of jack fruit and many more. Suman is now evolving itself into something more than just good snack treat. It is more fancy and more creative. So if ever you got the chance to grab this sweet treat. Better indulge yourself with its pleasureful feat. One of the delightful snack you shouldn't miss.
---
I would like to thank from the bottom of my heart sir @surpassinggoogle for being such a generous person, who possess gentle heart. His kindness have touch many lives.
Please support him as a witness by voting him at https://steemit.com/~witnesses and type in "steemgigs" at the first search box.
If you want to give him witness voting decisions on your behalf, visit https://steemit.com/~witnesses again and type in "surpassinggoogle" in the second box as a proxy.
Kindly support
#busy.org, #teardrops #untalented, #steemgigs, #steemsecrets, #ulogs
Thank you
@resteemsupport @steemunityph @steemitfamilyph @tilphilippines @followforupvotes
@speedvoter @steemph.iligan @steemph.curator @resteemable @trufflepig @steemitboard
@resteemvote @booster @steemingheart @steemitfamilyph @philippines @steemitworld @steemitresteem @esteem @minnowlife @steemitfamilyph @voterunner @minnowhelper @postpromoter @steemitpowerupph @bestofph