Yesterday was one of the wrost day for many football fans like me. This world is divided into two parts i.e Messi & Ronaldo. Some people loves Messi and Some loves Ronaldo. These two players are the greatest footballer ever in my view. They are rulling football since more than 10 years. Their consistancy is amazing. It is hard for any players to play like them even for a single season. We are the luckiest generation, we have watched the two of the greatest footballers playing.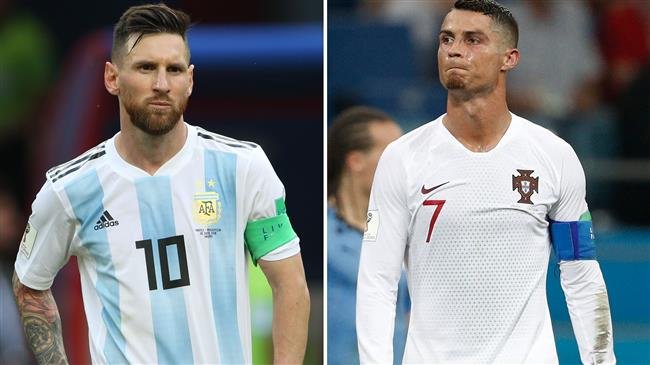 Source
Every players dreamed to win the FIFA World Cup but for these two greatest footballers. The dream will not complete. They both are 30+ and this FIFA World cup was proabily the last World Cup for both of them. Yesterday their dream was crashed, many football fans are sad for these two legends.
In yesterdays pre-Quater final games. France defeated Messi's Argentina & Urugey defeated Ronaldo's Portugal. May be their team wasn't good enough to win the matches so they lost because football is team game. With the team with average players they have given their best but that wasn't enough. We have seen many times these two players have completly outclassed opponents with their single effort. But everytime they can't do so.
<a href=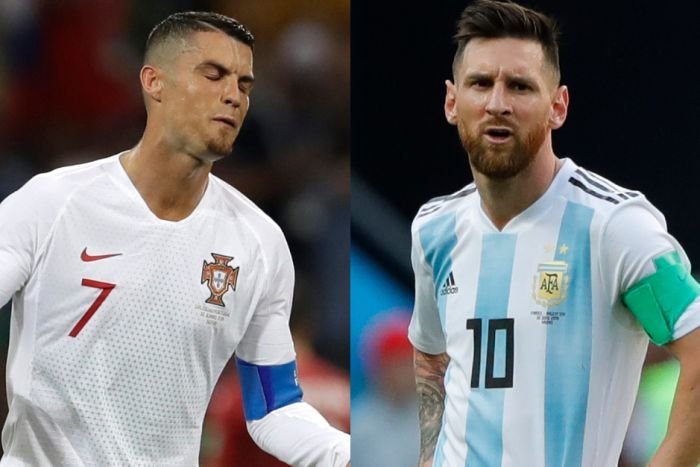 ">Source
In my view these two doesn't need World Cup trophy to prove their legacy. They have contributed a lot to football. They have done so much thing for football which will be missed forever. Their records will be remain forever.
We may not see them in next world cup but they will play in club football. They are getting older, so lets enjoy thier remaining games. They both are greatest footballer ever, they both are in same level.