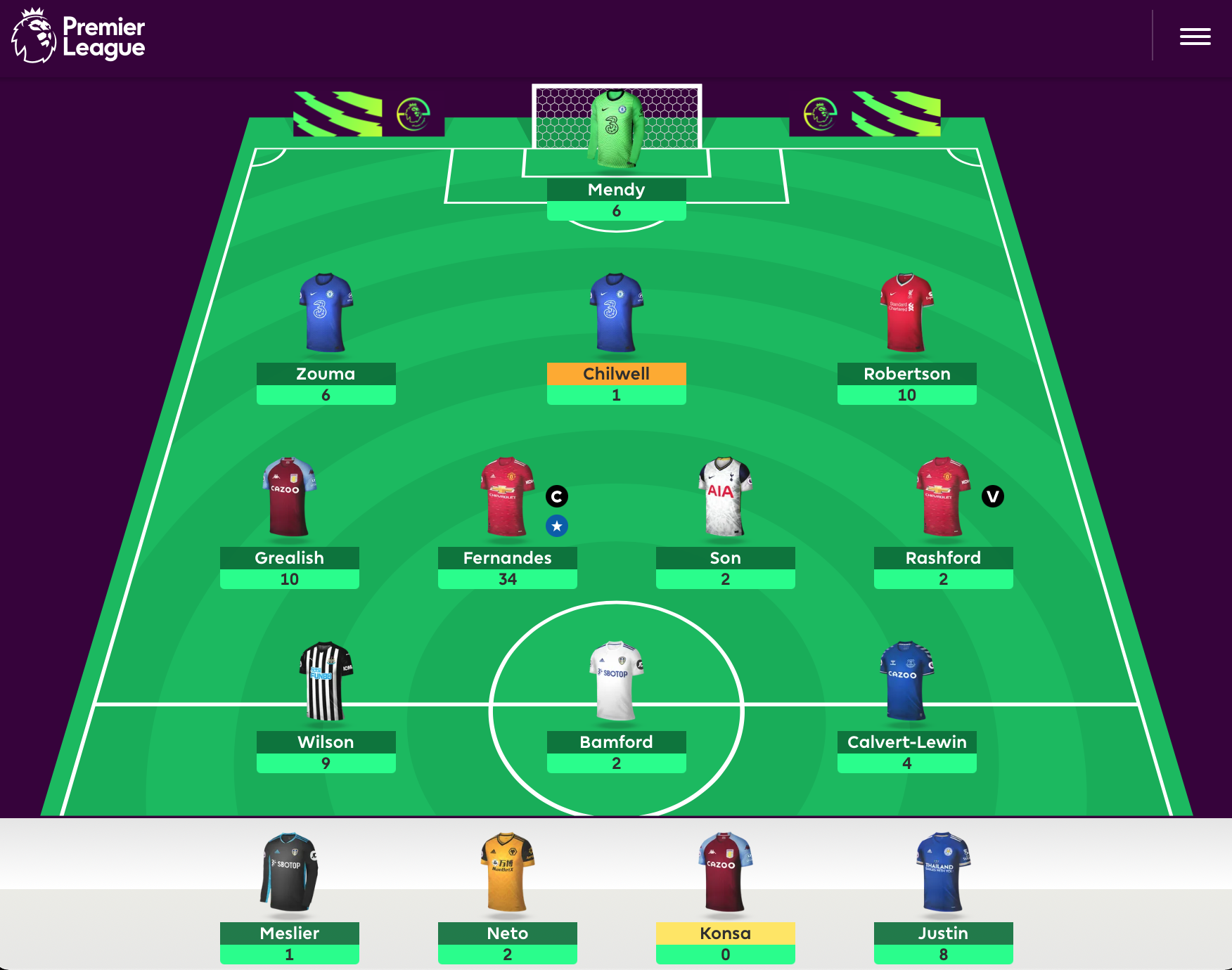 Week 14 Result: 86 points
After a run of bad form, finally a week where pretty much everything went right! 86 points put me smack in the middle of the top million managers for gameweek 14. A much needed boost before the Christmas fixtures!
There were 34 goals in total across the Premier League, mainly thanks to some high scoring from Liverpool and Man Utd. I cashed in on 3 goals (Fernandes 2, Wilson 1) and 5 assists. I also sneaked through 3 clean sheets in this goal-heavy week, which would have been 4 if Chilwell had not been carted off injured.
But it was mainly my choice of captain that lifted the week out of the ordinary. 17 points for Fernandes doubled to 34. He was the second highest scoring player across the whole league. Icing on the cake.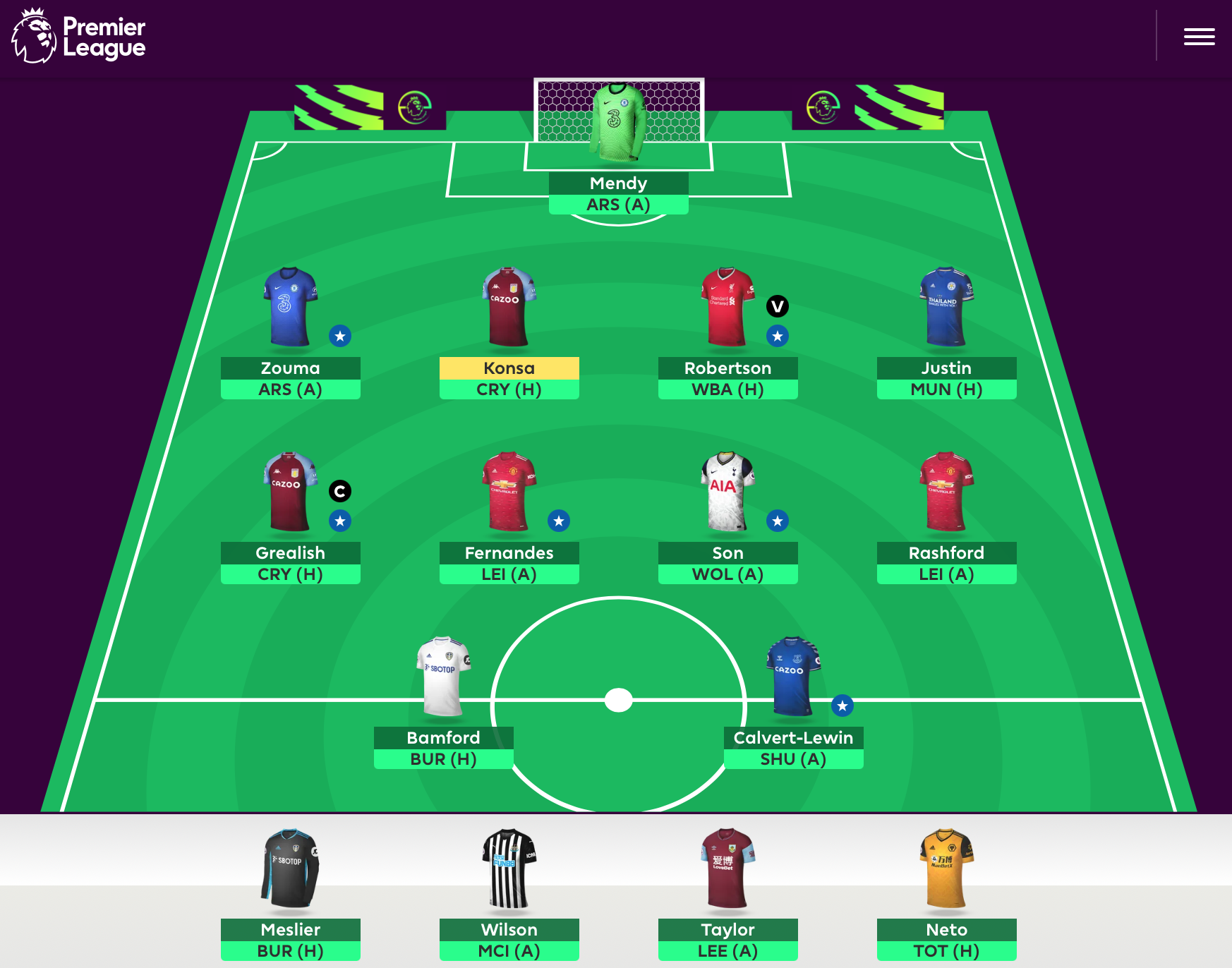 Looking ahead to week 15
I have two injured defenders. Konsa should be back this week following sickness but Chilwell is unlikely to play. It's probably time to reduce my Chelsea defensive weighting in any case.
Man City, Aston Villa and Burnley have all kept a few clean sheets in recent weeks. Stones seems to be back in form and favoured at Man City but with such a large squad and constant rotation you never know who Pep will play. I already have Konsa at Aston Villa and am already looking at Martinez as top scoring goalkeeper, so another Villan wouldn't be possible.
So I've plumped for Taylor from Burnley. It's a fairly cheap signing as I try to raise funds to bring back Salah.
Captain for week 15 is Grealish, since Son and Fernandes are both playing away from home. A toss-up between him and Robertson as Liverpool are hitting their straps.
So on to week 15! Good luck to all managers!