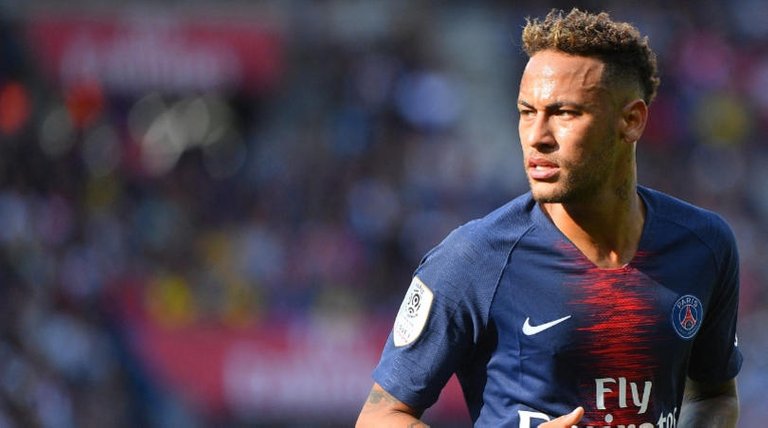 The Paris club has set a time limit for Barcelona to sign with Brazilian star Neymar da Silva, the French media said on Tuesday.
Neymar was linked to the return to Barcelona two years after his departure in a record deal that cost the coffers of the French club 222 million euros, where reports confirmed that he regretted leaving the Barcelona and seeking to return again.
According to the French channel, the current August 31 will be the deadline for Barcelona to sign with Neymar, and will not wait for the club to close the summer transfer period.
The source points to the intention of the Parisian club to keep his Brazilian player in the event that nothing official until that date, and will be on the list of the team that will begin the new season 2019-2020.
The French league starts on August 9, and the management of the club does not want any disturbance in the team environment during that period.
The French channel believes that the club may solve the problem of the player to extend his contract and raise his annual salary.
The French newspaper C News reports that Neymar is on the team's list of trips to China for the junior high of the new season.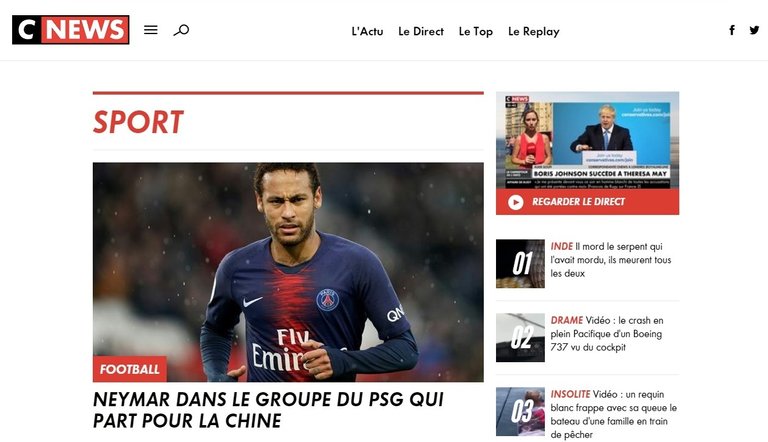 The as newspaper has put several news about Neymar:
Neymar is going on a pre-season tour to China but Gianluca Zambrotta has backed the Paris Saint-Germain star to sign for Juventus.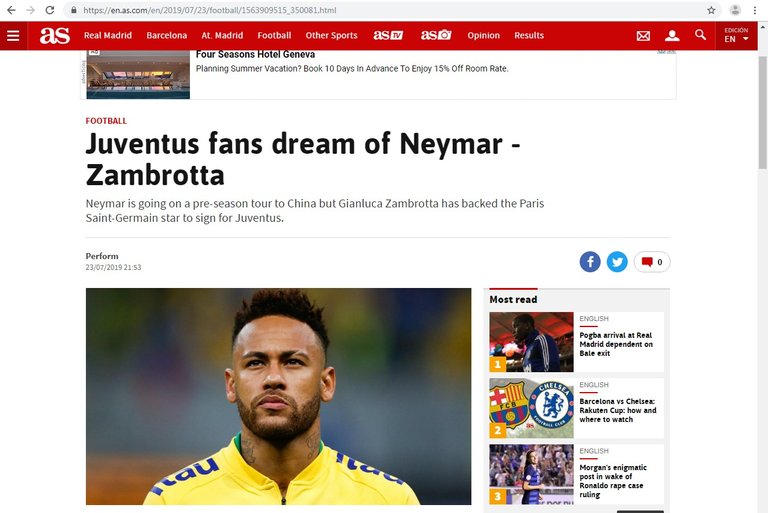 -Filipe Luis hopes Neymar returns to Barca for the good of Brazilian football.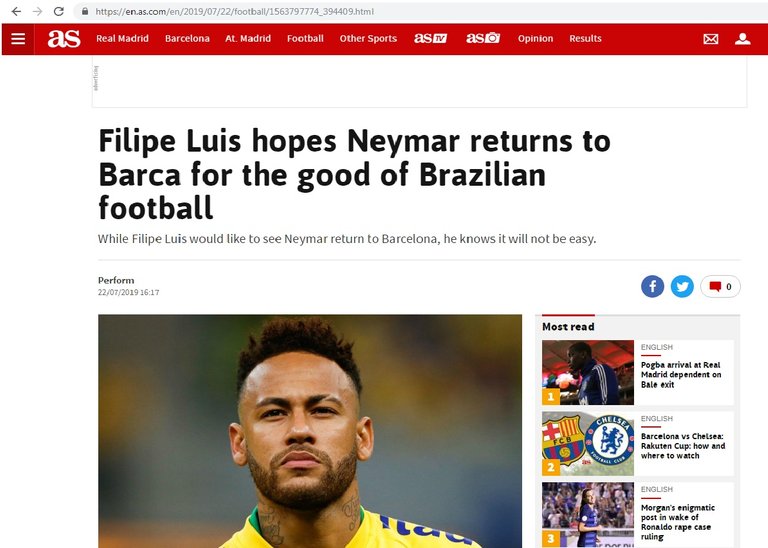 Griezmann sees Barcelona signing Neymar as 'difficult'.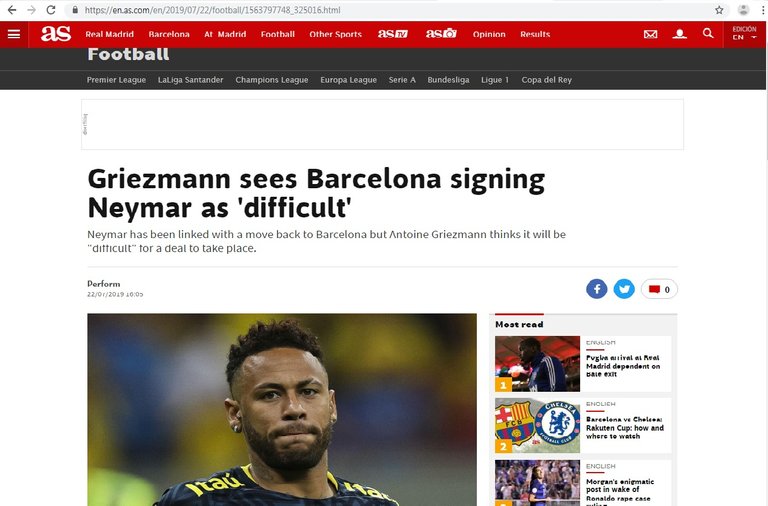 Real Madrid offer PSG Bale plus €90m for Neymar – reports.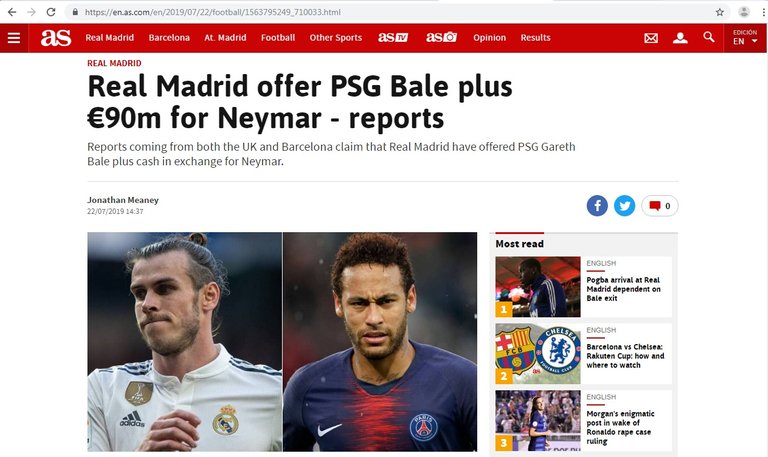 Thank You
@cn-sports @midun