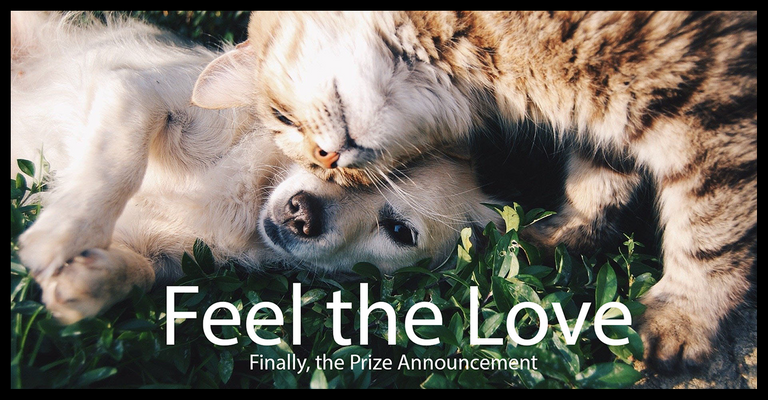 First, I apologize for taking so long to post the winners announcement. This post is so late it is beyond comical. I know there are a lot of things going on with Steem since the original post too. In particular there is the fork to Hive coming tomorrow. I don't know how that will play out so I'm posting the results now, but will wait to send out the prizes until SBI has decided where it will go. This post will document what the prizes are so that we'll all know before the craziness that might ensue after the fork.
Second, if you want to see how the prizes were given out feel free to skip down to The Prizes section!
This first section is for the downvoters. If you don't care to read it, know this: I'm the one to downvote for all the SBI shares given in this contest even though I'll send them as sponsored by @freewritehouse. This is all my doing so please don't take action against them.
The Case for Skipping @Freewritehouse Downvotes
I'm not going to pretend I understand anything about the reasoning behind your downvoting SBI and anyone who buys shares. The point is you do and have your reasons for it. You're perfectly within your rights to downvote as you see fit. What I want to do here is make the case that maybe an automatic downvote to anyone sponsoring SBI isn't what you want to be doing.
I'm going to appeal to your sense of sympathy, humanity, and desire for a better world for everyone. I'm assuming you have those three things because I have to, and most people do I think even when they are acting otherwise. I could be totally wrong of course. But here goes anyway.
FreeWrite House Is Saving Lives
That is not an exaggeration. Several members commented about the time the community, led by @mariannewest, collected donations to help a member with a surgery they couldn't afford. The surgery was a success. Thanks to the efforts of the @freewritehouse community this person is better off today than they would have been otherwise - in a real world, life impacting way.
When the events in Venezuela happened, the community rallied again. We have many people in the community who live in that country and all were adversely affected. Even the small SBI upvotes helped them more than many of us can imagine. @mariannewest organized a drive to help them. Here is a quote from @latino.romano (English from Google Translate):
I am one of those users who experience many economic problems due to the situation in Venezuela. @freewritehouse and @mariannewest offered me a helping hand to help me grow in Steemit, I remember that we participated together in a program to deliver school supplies to needy children from where I live and I can also assure that, in their kindness, they have helped people with specific needs.
Here is another quote from a thirteen year old living in Venezuela trying to grow as a writer and have a better life by using Steem, @jakim7 (again from Google Translate):
I have witnessed from Venezuela how the project @freewritehouse and @mariannewest have joined efforts to help in many aspects of health and education, sowing hope, saving lives and transforming souls
How can anyone feel good downvoting these people and the @freewritehouse knowing they aren't just making a statement but also hurting people - in real life, not just their steem wallet.
FreeWrite House is Changing Lives for the Better
People come to Steem for different reasons. Those that join the FreeWrite House usually are here to work on their writing but it turns out there are many different reasons for that too.
Improving Mental Health
At least two of our members said that freewriting and the support from the community helped them deal with and improve mental health issues. One member said they suffered from depression and the support from the Freewrite House and the SBI upvotes helped them improve and start to feel more positive.
Building Self Confidence
An overwhelming majority of members that commented on the post indicated that the FreeWrite House community helped them build self confidence. Some learned they had an ability to write that they didn't realize they had. Others said they were able to feel good about their writing (for the first time or again after being discouraged).
For those who aren't writers, this may not seem like a big deal. But self confidence in writing translates to more self confidence in general, which translates to happier people. The truth is that putting something we've written out for other people to read (freewrites especially) is an act of courage. What we write exposes our souls, it comes from within us even if it is observations of the world around us. It's the emotional equivalent of wearing your heart on your sleeve, but virtually for the entire world to see.
Building the confidence to share yourself with the world then is something that improves the world as a whole as well as the individual. At least when it's done in a loving, supportive environment like the FreeWrite House has created here on Steem.
Providing "Community" to Those Without
I've already mentioned that the FreeWrite House is a safe and supportive space for writers. For some that means being part of a community that they don't have elsewhere. @mgaft1 is an immigrant in the US and their occupation doesn't give them much time for getting to know others:
Not much interpersonal communication, not much opportunity to find out what other people, who live next to me think, feel and what is their spiritual essence.
Steem, and FreeWrite House offers the opportunity to interact with people they wouldn't otherwise know or understand.
This again may not seem like a big deal but consider it in context of the other points I've made. FreeWrite House is bringing people together across the world. The community is open, supporting and accepting to anyone that wants to come and join regardless of country, beliefs, or economic status. It's a model of what the world might be if we all tried our best to help our fellow humans and be lifted together rather than try and get ahead of them by pushing them down.
Last Request
So there are my arguments for not auto downvoting @freewritehouse. Regardless of your stance on SBI, it is hard to argue the good the community is doing for individuals, Steem, and even the world at large given its example of support, compassion and inclusion.
Downvoters will decide how they want to behave of course, that's their right. They also have the right to choose differently than they have been.
The Prizes!
I'm so grateful to everyone who jumped on the challenge and shared their personal stories. It's a testament to how important the FreeWrite House community is to the members and to Steem.
I had promised at least 75 SBI shares and in the end I'll give out 81.
There were 13 people who gave their testimonials. Each of them will receive 5 SBI shares. The names are listed below:
@latino.romano
@deeanndmathews
@d00k13
@wandrnrose7
@scribblingramma
@mgaft1
@iamraincrystal
@improv (shares will be sent to @tristancarax as requested)
@jakim7
@sacra97
@owasco
@mariita52
@ovias
Eight people chimed in an offered support in the form of comments (but no specific story). They will receive 2 SBI shares each.
@tristancarax
@kaerpediem
@carolkean (shares being sent @freewritehouse)
@lisfabian
@wesphilbin
@fitnfun
@wonderwop
@sarez
As I said in the introduction, I'm holding off sending the SBI until they decide if they are going to HIVE or staying with Steem. I won't wait so long as it took me to post this to send the shares. I'm assuming the situation will settle down one way or the other in a few weeks or less. BUT please nag me if you think I should get on with it.
Full Disclosure
Quite a ways back I delegated some of my measly SP (400) to @tristancarax to help them in their upvoting crusade. The idea was they could get enough SP to counter the downvotes. They'd go around behind the downvotes and upvote the people creating good work who don't deserve to be punished for it.
I have not, and will not, join any downvoting trails or support revenge style downvoting by anyone, even if it is intended to end the targeted downvoting these communities (SBI and FreeWrite House among others) are experiencing. I just don't thing two wrongs make a right in this case (or ever really).
If reason and appeals to humanity don't end the downvote tirade, I'm hopeful the Steem community will make adjustments to fix the issue in time. But that's a topic for another post.
Thank you to all involved for your patience!
Available Now at Your Favorite eBook Retailer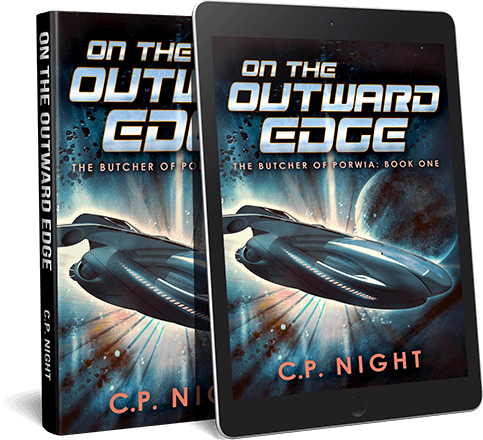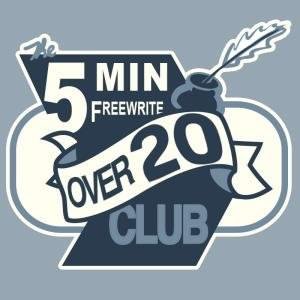 Join the Freewrite fun today! Visit @Freewritehouse
---
Proud to be part of the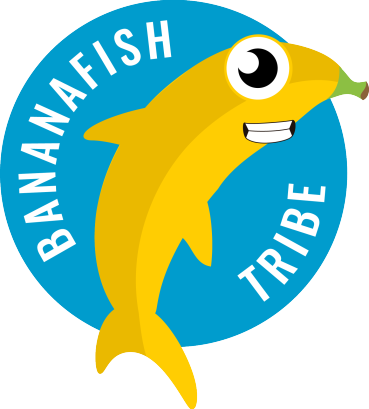 All images are mine or licensed from Adobe except where noted. Freewritehouse, and the Bananafish Tribe used with permission from their owners.

Thumbnail Image by Free-Photos from Pixabay