While I do travel a lot these fun treats are not from my travels to this seaside town in England, instead they are a sweet gift from @livinguktaiwan.
One of my favorite things about blogging on Hive is the ability to connect with people around the world. It is fun to have physical gifts when so much of our interactions are digital.
Here is a close up of the rock candy that has Weston all the way through.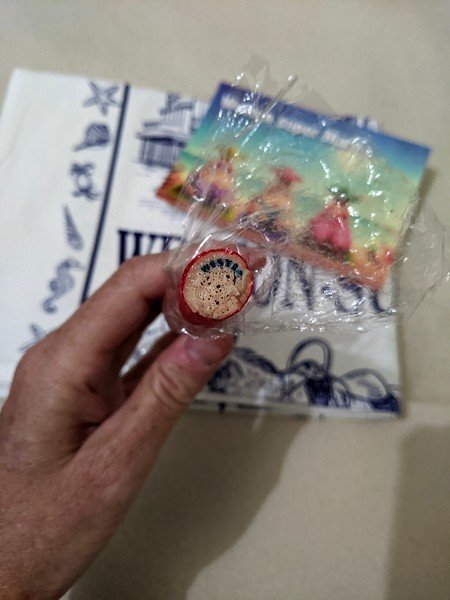 Thanks Pauline for this Weston Super Mare package and the cool homemade coaster from the conference you gave to @jarvie to give to me. I plan on being at the next Hive conference and being able to meet my Hive friends in person!