It's the final month of year 2019.
And during these moments, we tend to do a lot of reflections of what has happened in the last 11 months.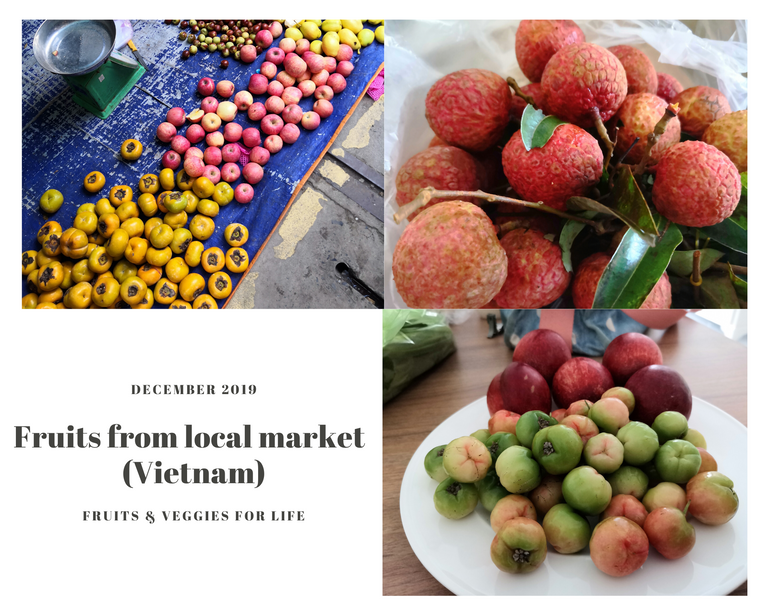 Reflection #1
I'm more vegan diet in the last 11 months as compared to when I was back home in Malaysia
And for that, I'm truly grateful. This change of diet in me has somewhat given me a healthier lifestyle. I no longer crave for oily or fattening or processed food products as I used to. Instead, fruits and veggies are my main preference. If you have read my previous post, you will notice that being in Vietnam, vegetables is one of the main source of food to the locals. And it's usually eaten raw; especially all those herb plants.
Now that I'm so exposed to this lifestyle, I don't think I can ever go without such fresh herbs plants in my everyday meal.
For today's post, it's all about the local fruits I can easily purchase from the local morning wet market; where all locals go!
What about you ?
Has this year been a change in your lifestyle ?
I'll definitely share more in my next post. Hope you enjoy my photo taken from my Huawei

Come & join FRUITS & VEGGIES MONDAY by @lenasveganliving
• Take and post at least 3 photos of fruits and vegetables. (It can be variety or just one kind from the garden, supermarket or anywhere you wish, PLANT BASED RECIPES ARE WELCOMED).
• One entry only!!!
• PLEASE MAKE SURE THE ENTRY IS 100% ORIGINAL CONTENT!!! (images and text)
• Text must be at least 100 words.
• Use hashtag #fruitsandveggiesmonday
• Mention the creator @lenasveganliving, the host @plantstoplanks and the title FRUITS AND VEGGIES MONDAY